Most upland and waterfowl seasons are over. Spring turkey season is coming up fast, so for many of us this is time to shop for a new turkey gun. Fine, but shotgunning is really about familiarity and fit (probably in that order). Turkey hunting is a bit different than most shotgunning because the birds are (more or less) stationary and you aim, but any time you invest in a new shotgun, it's wise to also expend time and a bunch of shells in practice. Although they taste terrible, there are no bag limits on clay targets. Clays vary widely in speed, angle, and difficulty, but it really doesn't matter if you shoot trap, skeet, sporting clays, or hand-thrown targets: Every clay you shoot at (and especially every target you hit!) will make you more effective with that new shotgun.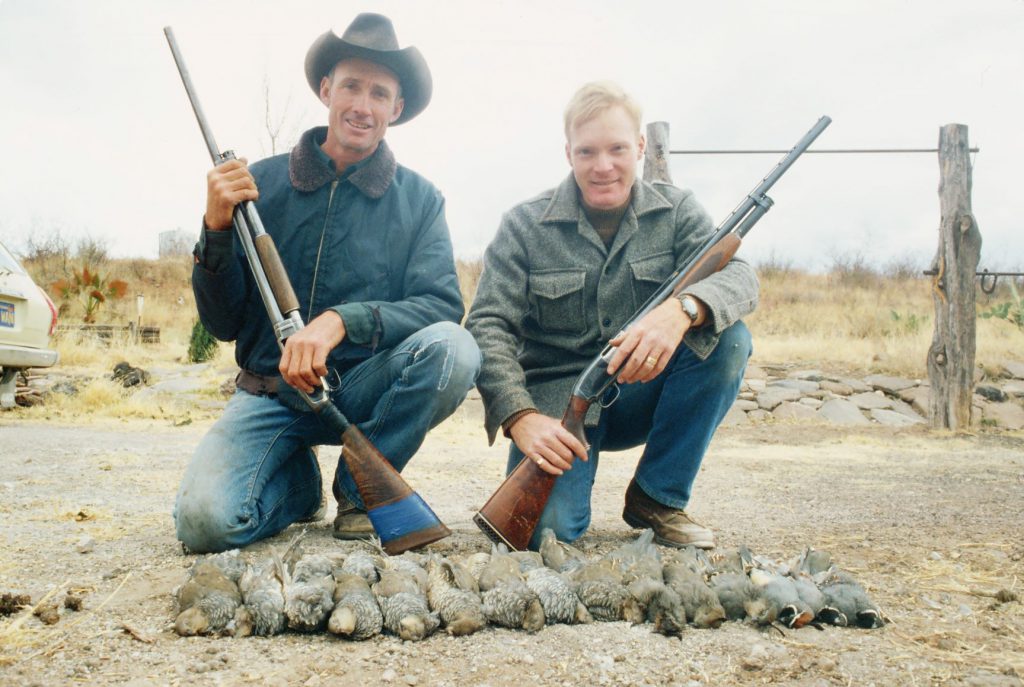 I am probably best-known as a "rifle guy," not so much as a shotgunner, and definitely not a turkey hunter. The latter is valid: I hunt turkeys, but I am no turkey expert! Shotgunning in general is a slightly different story. The Kansas I grew up in had few deer and zero turkeys, but we had oceans of bobwhites and lots of pheasants.
That's what I grew up with. I lived for the fall, but the rest of the year I shot lots of American trap. Although never great, I did okay. Truth is I was obsessed by it! I quit competing, but I still shoot for fun, and I've dabbled in all other clay target games. In my business it's almost inevitable to get pigeonholed; few of my editors call upon me to write about scatter-guns…but I still know how to use them!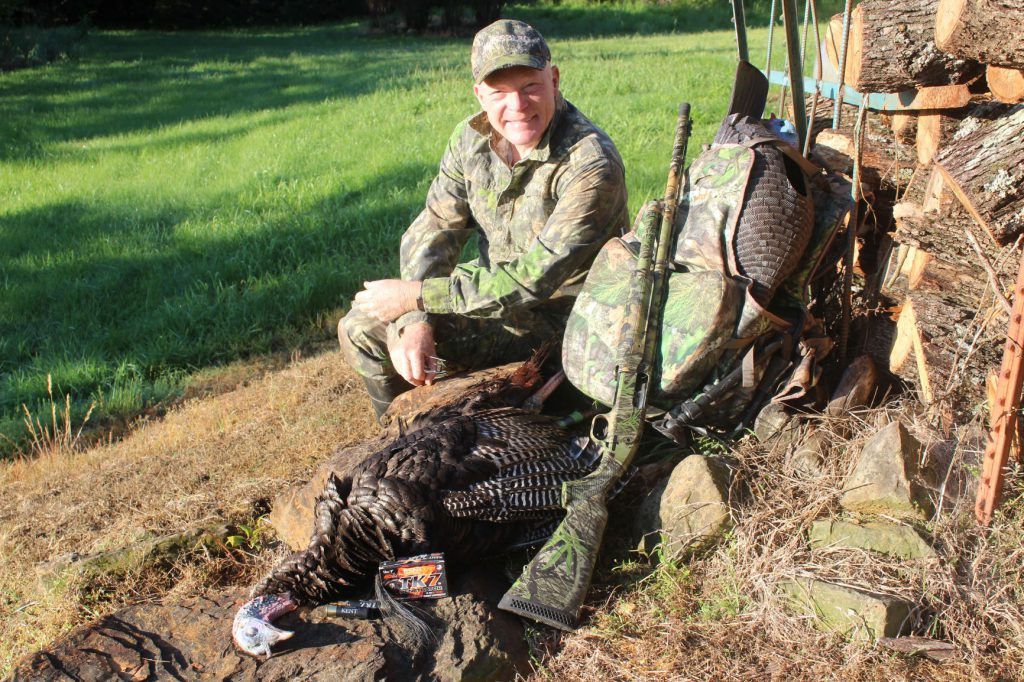 I also know what I like…although that depends on the game (feathered or clay). I have an assortment of shotguns. I competed with over/unders, and still have a couple. I was a teenager when I got my first side-by-side, an inexpensive Spanish gun. I should have kept it because it was a great quail gun and I shot it well. Today I have a couple of good side-by-sides, but admit there's ego involved; these are not the guns I reach for when I want to shoot well. I have an equally long history with semi-autos, and of course who doesn't like the softer recoil of a gas-operated gun. Here, my left-handed affliction enters the fray: A lefty shooting a right-handed semi-auto is gonna get debris in the right eye. Left-hand semi-autos have included offerings from Benelli, Franchi, Remington, and SKB. Lefties, take heed, they're great! I've used most of them, and I currently have a Franchi and a Remington.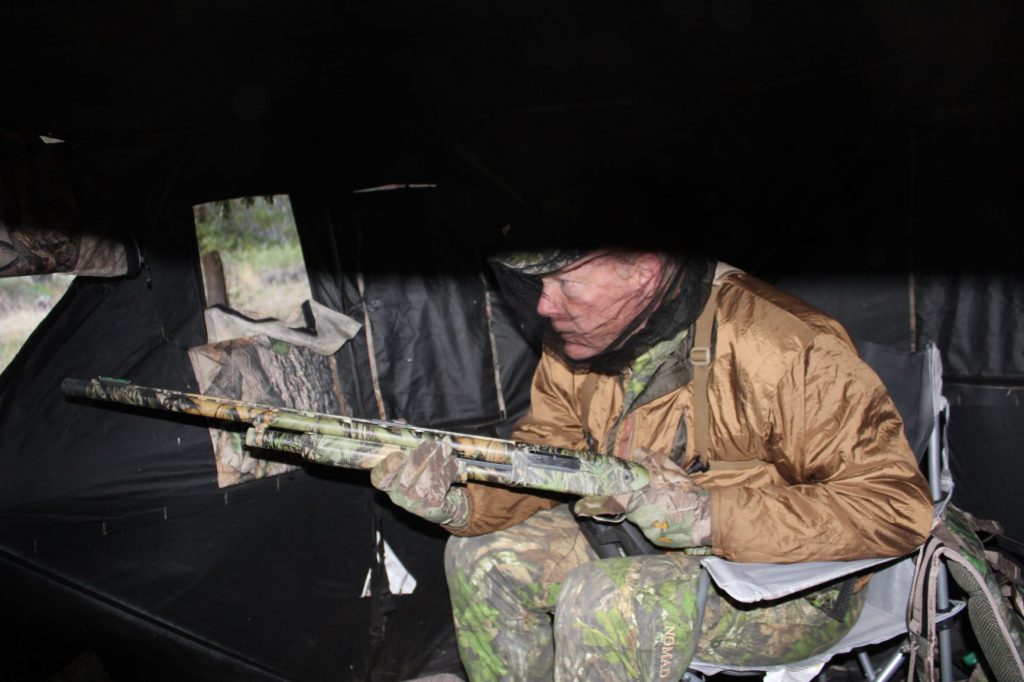 I shoot them well enough, but for upland birds, the shotgun I usually reach for is that uniquely American phenomenon, the slide-action. Modern semi-autos are so reliable that most failures are operator-induced: A bad shell, uncleared debris, lack of lubrication. However, hunting is not a clean environment, and now and again all semi-autos are going to jam. Doubles and over-unders are goof-proof for two shots but, purism aside, when quail are getting up or birds coming into the decoys, are there not times when you wish for one more shell.
The slide-action shotgun came to the fore in the early 1900s with the Marlin 1898 and Winchester's timeless 1897. These were exposed-hammer designs, improved into hammer-less designs with Winchester's Model 12 "The Perfect Repeater"—and perhaps improved further in 1950 with Remington's 870, now more than 11 million manufactured; and Mossberg's M500, in production 50 years with over 10 million manufactured!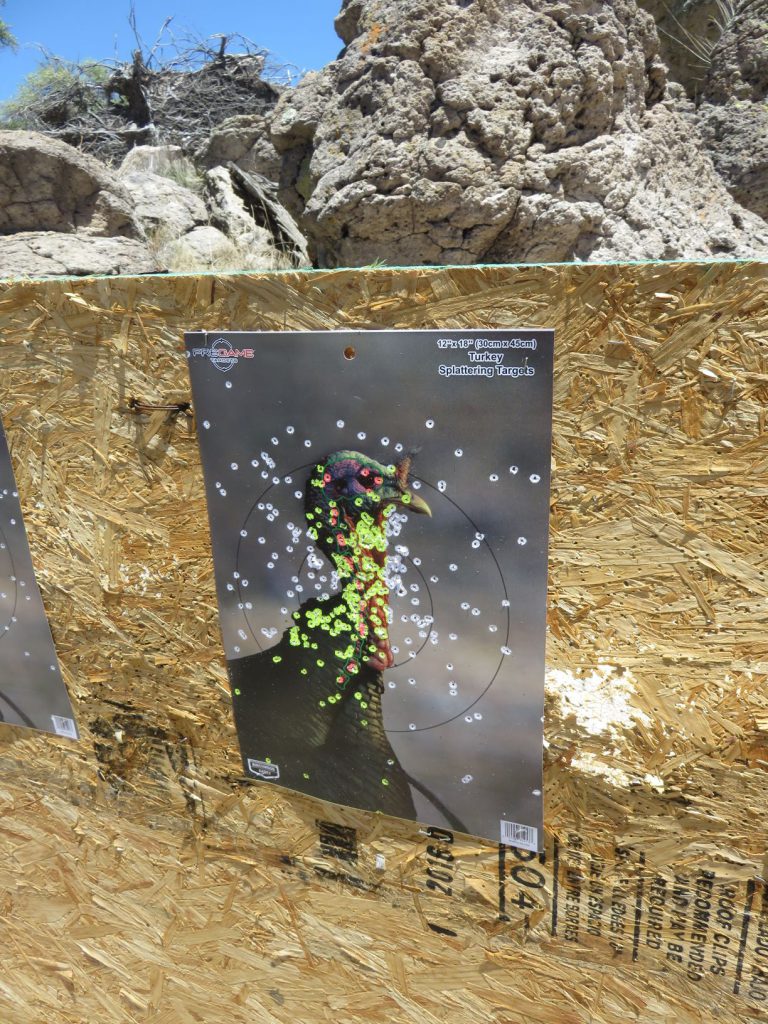 If you didn't grow up with a pump gun you can't just pick one up and expect instant proficiency. You have to learn how to shuck 'em! At first, you'll probably "short-shuck" now and again, but the back-and-forth action of the fore-end is natural, and, with practice, I think the manual operation is as reliable as any semi-auto…and, with muscle behind the bolt, overcomes bad crimps and gunk as well as any semi-auto.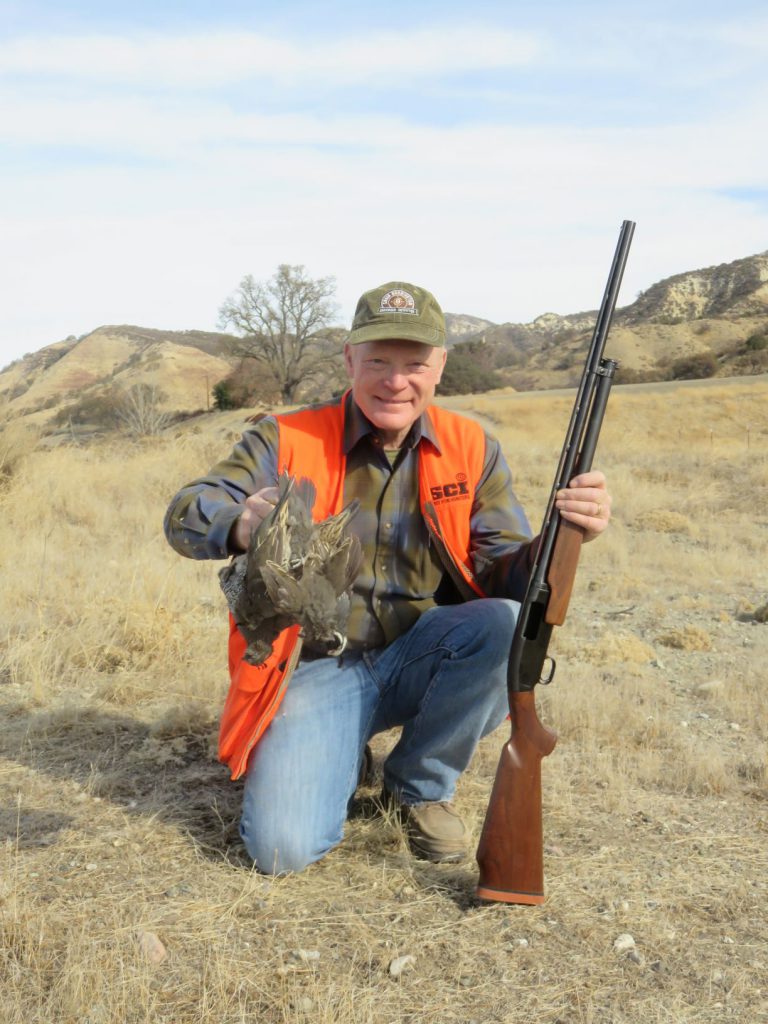 There's something more that is the true genius of the slide-action. Firing unlocks the "slide" or fore-end. After firing you must learn to instantly bring the fore-end rearward, ejecting the spent shell. You'll forget to do this a time or two, but nothing's gonna happen until you bring the fore-end back. You'll get the hang of it. With the supporting hand gripping the fore-end, you then push it forward, carrying a shell into the chamber. This happens with the shotgun to your shoulder, cheek welded to the stock. So far, no different from a repeat shot with a semi-auto, or the second shot from a two-pipe, accomplished with no hand movement.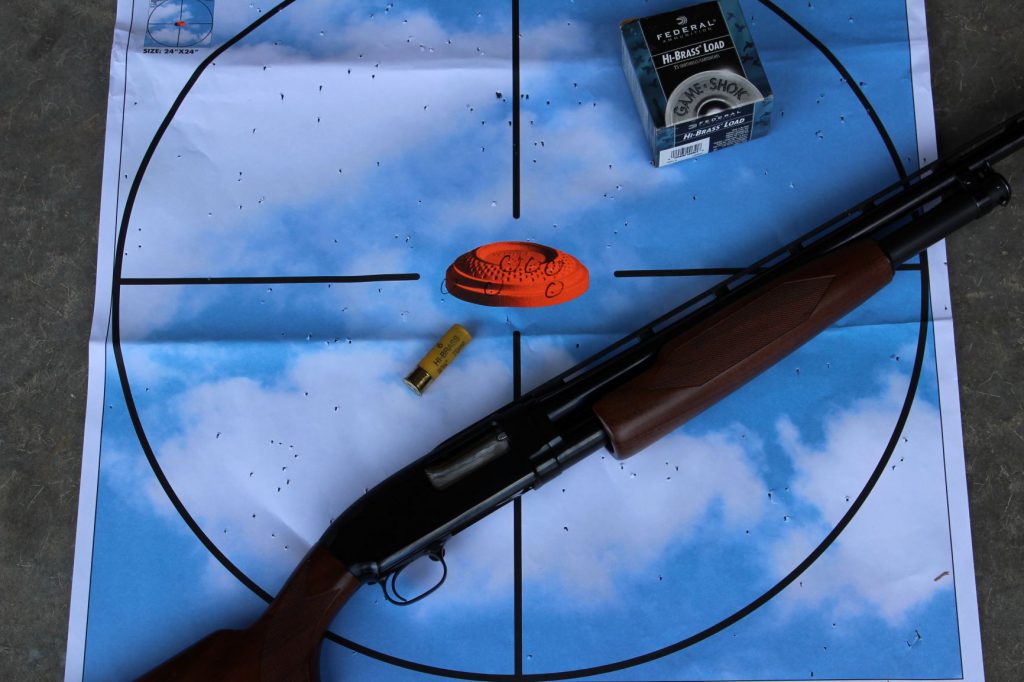 However, although poorly understood (except by slide-action fans), that hand movement is the real magic of the slide-action: As the supporting hand moves the slide forward that hand, in natural extension of the eye, is steering the shotgun toward the target…and also pushing the shotgun forward opposite the force of recoil, which is still pushing the shotgun rear-ward (if you operate the slide fast, which you will learn to do).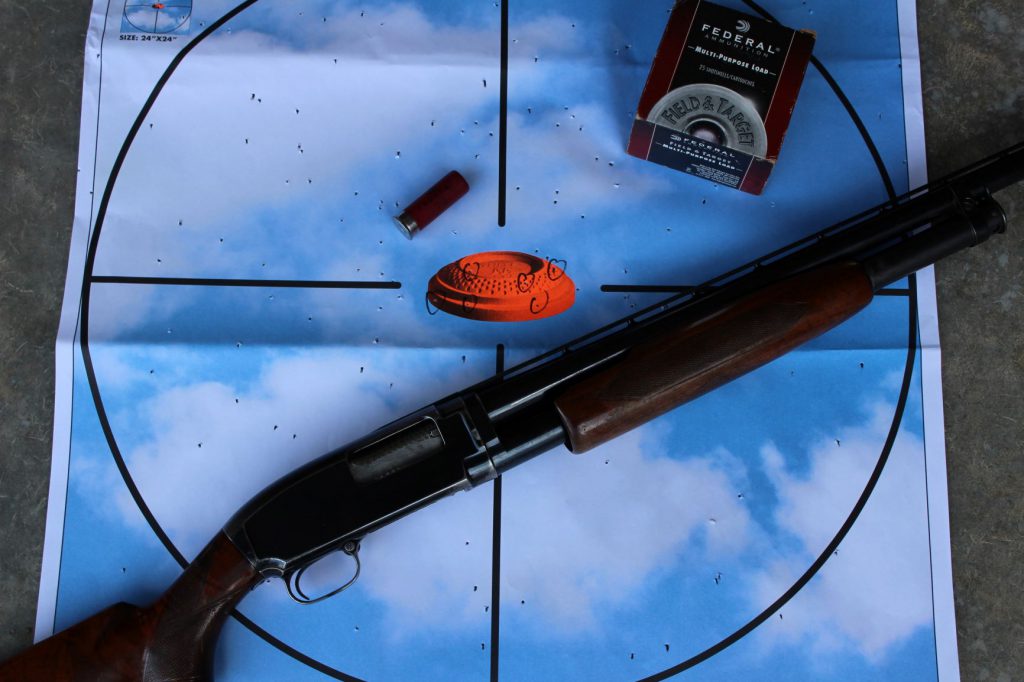 The slide-action shotgun, so traditional in America, is still popular and there are many options. Many are basic guns, incredibly inexpensive, starting at about 300 bucks—but even at that price these are state-of-the-art shotguns, because the slide-action has been perfected for decades.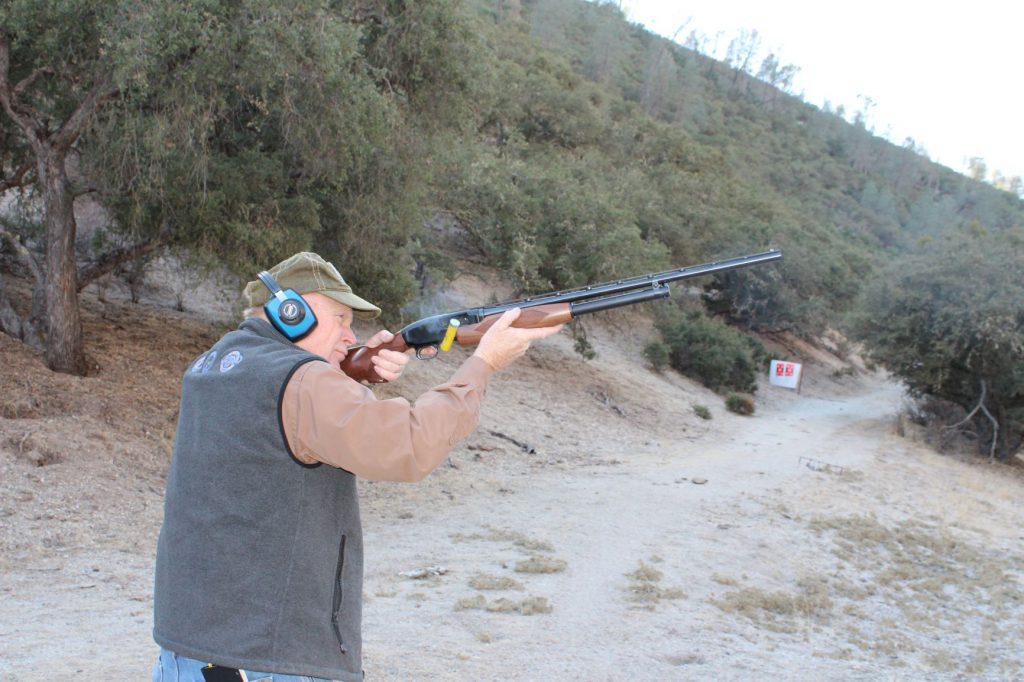 As a lefty, this is disloyal, but I am a Winchester Model 12 freak. I shot my first quail with Dad's 20-gauge, and I still find a Model 12 among the sweetest-handling of all shotguns. However, under the heading of "do as I say and not as I do," if you are left-handed or shopping a shotgun for a south-paw, consider a true lefty pump gun such as the Mossberg 500…or one of the bottom-eject guns. The old Remington Model 1917, Ithaca's long-running Model 37, and Browning's awesome BPS are all based on a John Browning-designed bottom-eject action that is truly ambidextrous, and won't put debris into your face regardless of which side you shoot it from.
I revere the Ithaca 37 and love the BPS but, forgive me, I can't help myself: The Winchester M12 feels so good! For 50 years a go-to shotgun, especially when I really wanted to shoot some birds, has been a Model 12 factory skeet 12-gauge, 1950s vintage, choked WS1 with an even pattern like a barn door. I bought it from trapshooting friend Dave Bledsoe in about 1970, and I can't imagine all the birds it has taken, not just quail, pheasants, and prairie grouse, but ducks, geese, and even turkeys! In '07 that's the shotgun I used when I won the Grand National Quail Hunt in Enid, Oklahoma.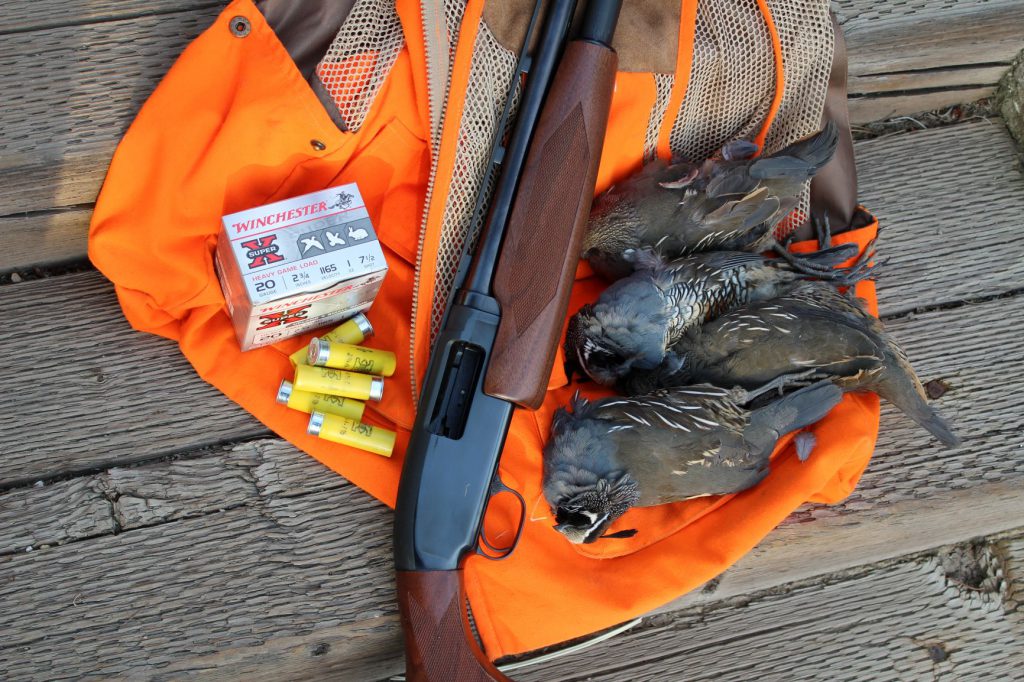 This was not a good strategy; I'd have gained points by using a 20-gauge…but I didn't own a 20-gauge I could shoot as well, and I knew it! It was not my expectation to win, I just wanted to have a good day. I'm really too fast with that gun, so on that day I tried to be careful and methodical. With misses subtracted from hits, I had a couple of doubles, and two more (lucky) crossing doubles that downed two quail with one shot.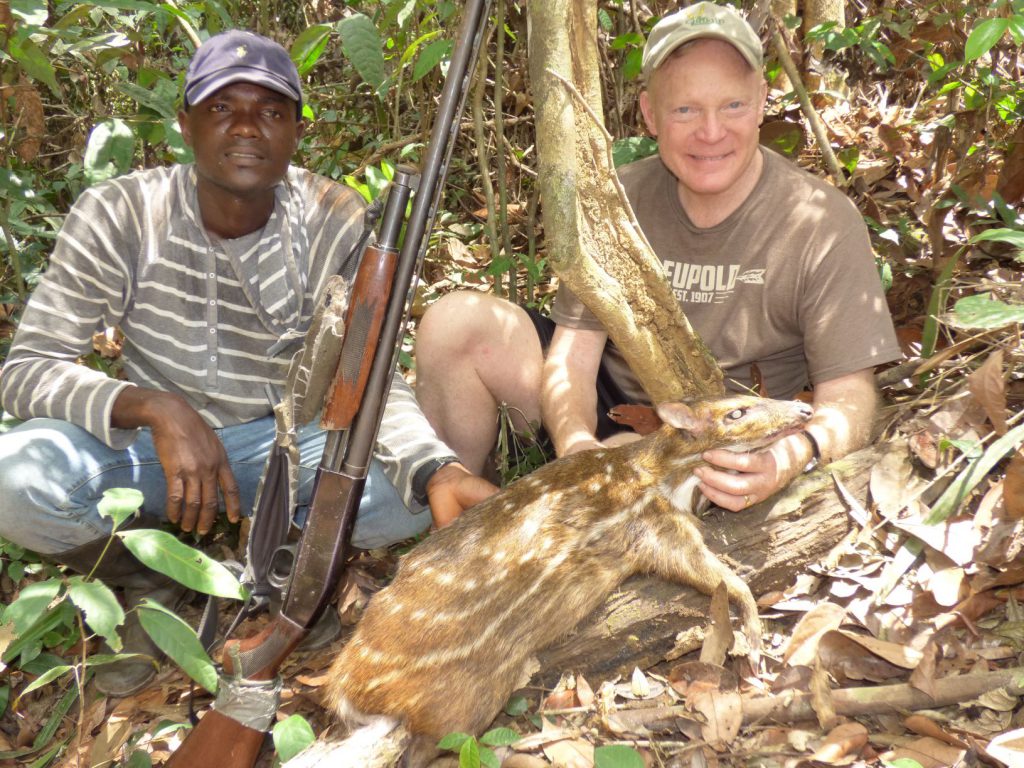 That Model 12 has been shot so much that it's worn very loose. For years, I'd had a pre-1920 plain-barrel M12 20-gauge in the safe, surface wear but mechanically perfect. Vance Cain of SEK firearms refurbished, ribbed, and restocked it to the same dimensions as my old gun. Its action is a lot tighter, and it shoots just as well! With modern shells, I see little difference between 12 and 20 gauge on quail.
So, those are two of my favorite shotguns, both pump guns. But there's one more. For years my turkey gun was a Spanish-made side-by-side, double-trigger, short-barreled 10 gauge, Parkerized finish with choke tubes. Huge cool factor, and I could put 6s in one barrel and 2s in the other. Great idea, but the truth is it never patterned very well…and have you tried to find 10-gauge turkey loads recently?
I replaced it with a left-hand action Mossberg 500 three-inch 12-gauge, an amazing (and amazingly inexpensive) shotgun, synthetic and camouflage, ported 24-inch barrel, choke tubes, fiber optic sight on the rib. The Mossberg 500 is a great gun with dual-action bars, and I much prefer the tang safety to the more typical cross-bolt. Note from your resident lefty: Most cross-bolt safeties can be reversed for left-hand operation, which I've done with my Model 12s (and added an oversize button). The tang safety, however, is totally ambidextrous.
Just one of dozens of variations of the Mossberg 500, this is a specialized shotgun. It's a turkey gun…and a darned good one! It prints devastating patterns, and, even though I'm no great shakes as a turkey hunter, it has accounted for a lot of gobblers. Turkey season is next, so that's the gun I'll be reaching for…and it's a pump gun!