Legend has it that the .17s originated in Australia, during a time when they were overrun with non-native foxes, in pestilence plenty, but still with value on the fur market. The advantage to the .17 was, on fox-sized animals, the tiny, frangible bullet, pushed fast, would enter, do its work…but not exit, leaving the pelt intact except for one tiny hole.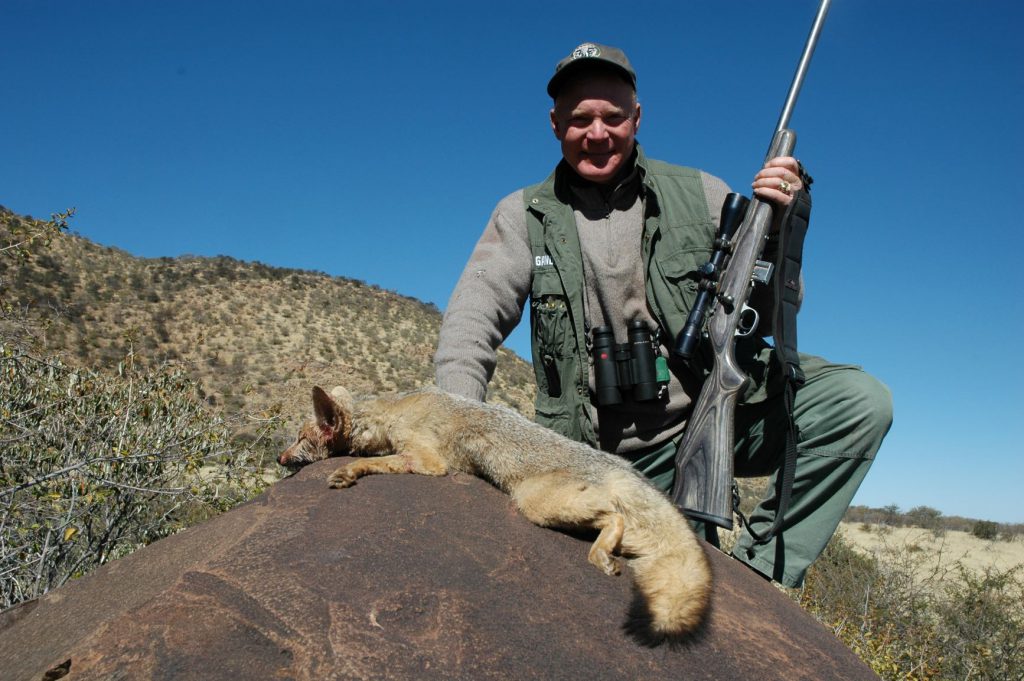 The idea migrated to North America in the 1960s, with American wildcatters developing numerous .17-caliber cartridges on various small cases. In 1971 Remington necked down the 223 Remington case to create the 17 Remington. It is still the fastest factory cartridge, propelling a 20-grain bullet at 4250 fps.
We Americans tend to have an insatiable thirst for velocity, but the 17 Remington has never been especially popular. Rapid throat erosion is unavoidable at such high velocity, and the 17 Remington takes a double hit: Couple extreme speed with tiny barrel diameter, and the barrel fouls quickly. It is extremely effective on furbearers and devastating on small varmints, but high-volume varmint shooters (as in prairie dogs, ground squirrels and gophers) quickly learned that frequent cleaning was required to maintain accuracy. Those same high-volume varmint shooters also learned that the .17's light bullets are highly susceptible to wind drift. The 17 Remington has remained in Remington's lineup for 50 years, but it's never been a big seller, and for 30 years was the only commercial .17-caliber cartridge.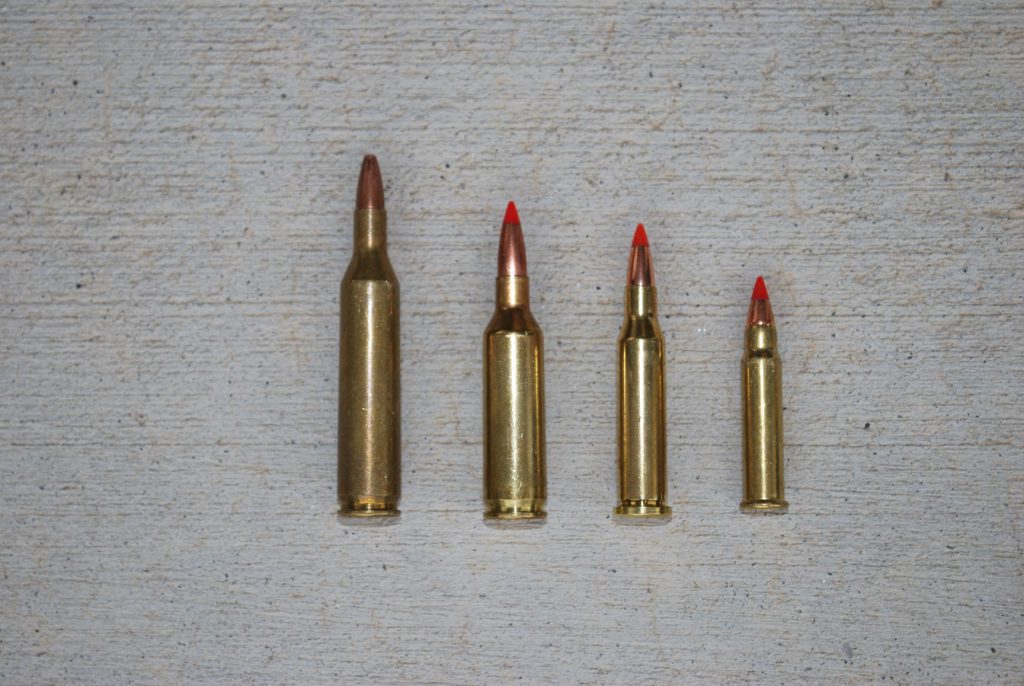 Only since 2000 have American shooters embraced the .17, with offerings in the last 20 years including, in rimfire, 17 HMR, 17 Mach II, and 17 Winchester Super Magnum; in centerfire, 17 Remington Fireball and 17 Hornet.
The 17 Hornady Magnum Rimfire (HMR) is by far the most popular, now with billions of cartridges sold. I don't always get things right. When the 17 HMR was announced in 2002 I thought: "Cute little cartridge, but what is it for?"
Honest, I've asked the same question about other highly successful cartridges! The 17 HMR is based on necking the 22 WMR (.22 Magnum) down to .17. As another legend has it, Hornady's great engineer, Dave Emary, was playing with it in his home shop, as a present for his Dad. He took it to Steve Hornady who asked the same thing I did: "What's it for?"
Hornady is said to have turned it down three times before Emary convinced him…and, among many successes, the 17 HMR has been one of Hornady's most popular cartridge developments. I can't speak for my friend Steve, but here's what I missed: The 17 HMR is fun! With its heavier bullet, the 22 WMR is more powerful, but, for whatever reasons that only an engineer could fathom, the 17 HMR is, on average, more accurate than its parent. Most 17 HMR rifles are tack-drivers. Mine, a plain-Jane Marlin bolt-action with heavy barrel, is shockingly accurate, as have been most .17 HMRs that I've messed with.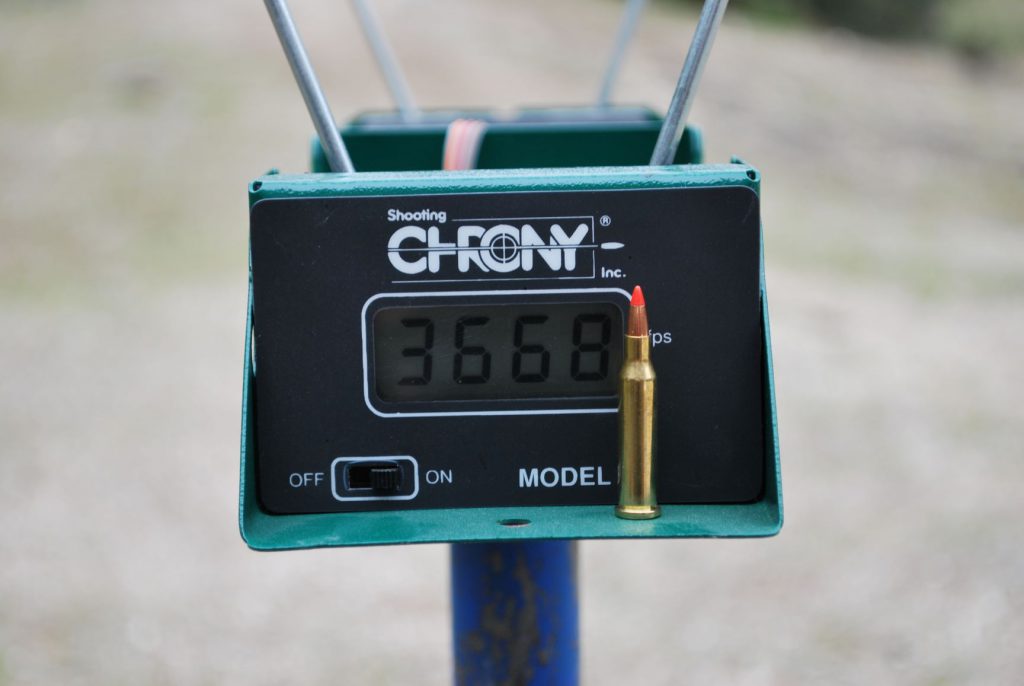 With a 17-grain bullet at a speedy 2530 fps, 20-grainers at 2375, it offers more effective range than the 22 magnum. Like all the .17s, even light breeze blows it all over the place, but we don't think of the HMR as a long-range cartridge and, with cheap rimfire ammo, it's just plain fun.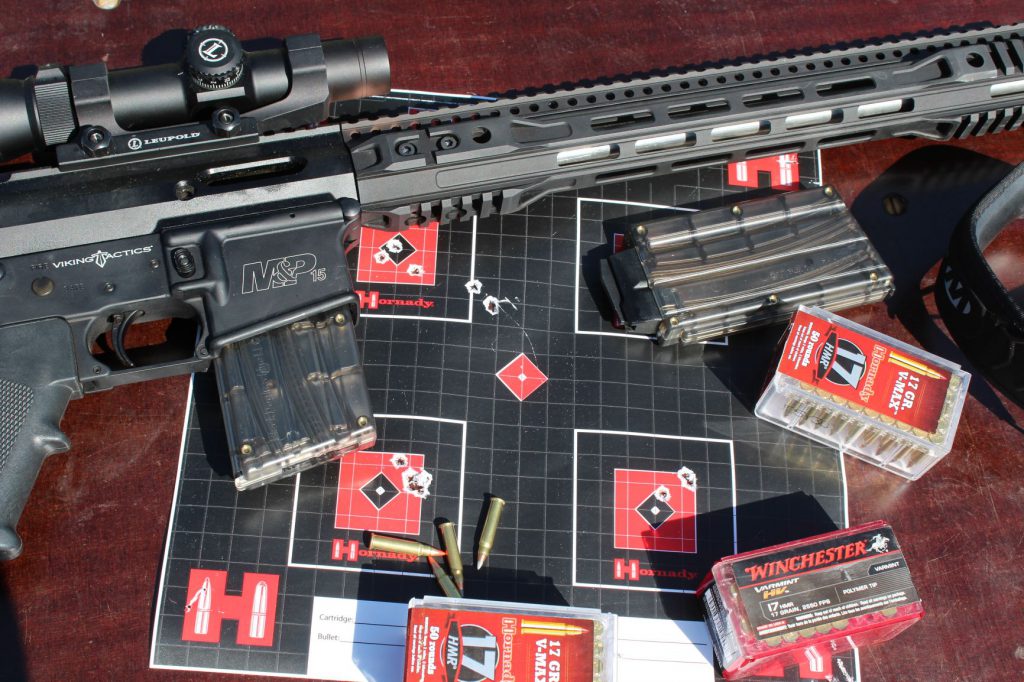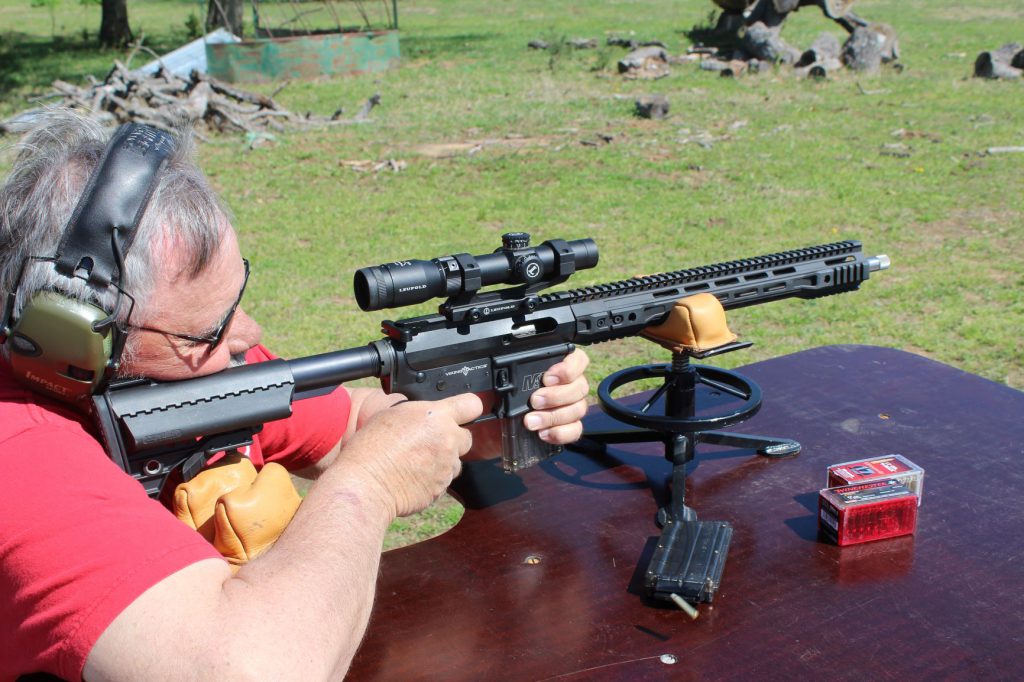 It quickly became popular enough that most manufacturers chamber to it, and in various actions…including aftermarket AR upper receivers.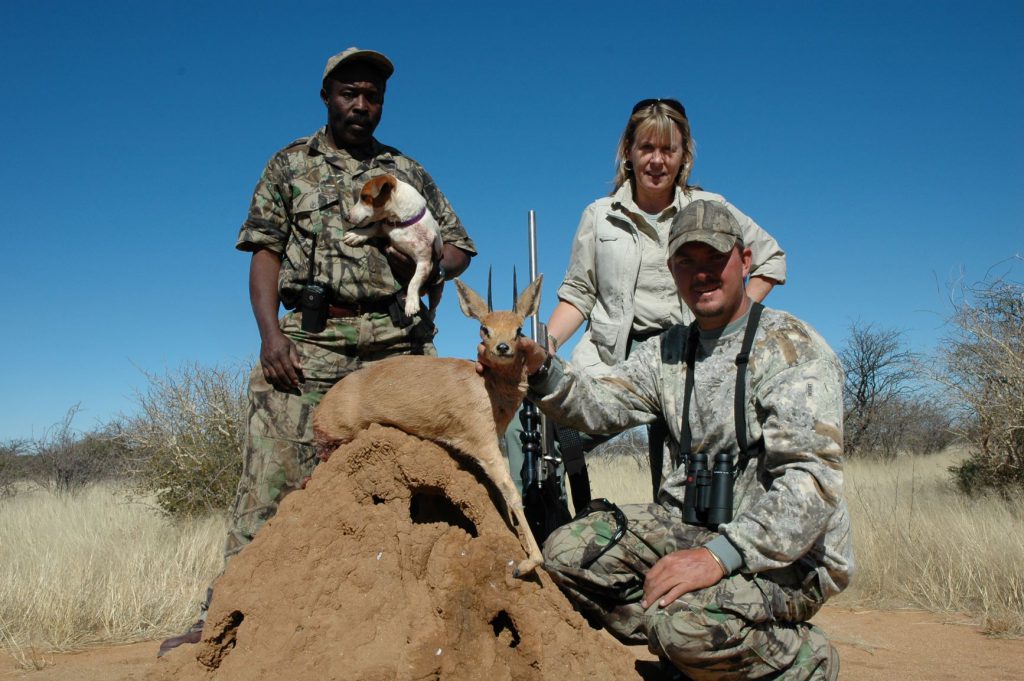 The .17 HMR has limitations. One year I used the Marlin .17 HMR in Africa. It was perfect for "dassies" (properly the rock hyrax), and just right for small foxes, but penetration was questionable even on small, thin-skinned antelopes like steenbok. Over here, where most .17 HMRs are used, I keep the Marlin handy for yard-digging armadillos and such. However, pound for pound, I know of few animals as tough as the coyote, and I'm convinced the .17 HMR isn't enough gun unless you're very close.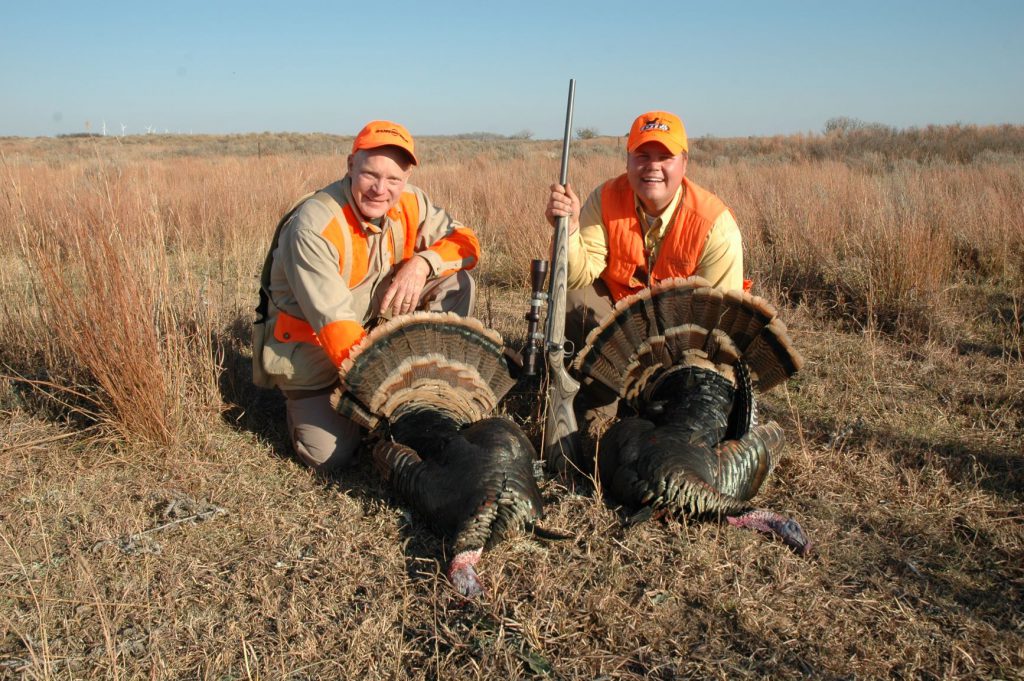 Purists won't like this, but several states allow use of rifles for turkeys. Especially in the fall, when turkeys are often stalked or ambushed rather than called, the accurate little .17 HMR is just the ticket…with almost no meat damage. And it sure is a ball in a prairie dog town!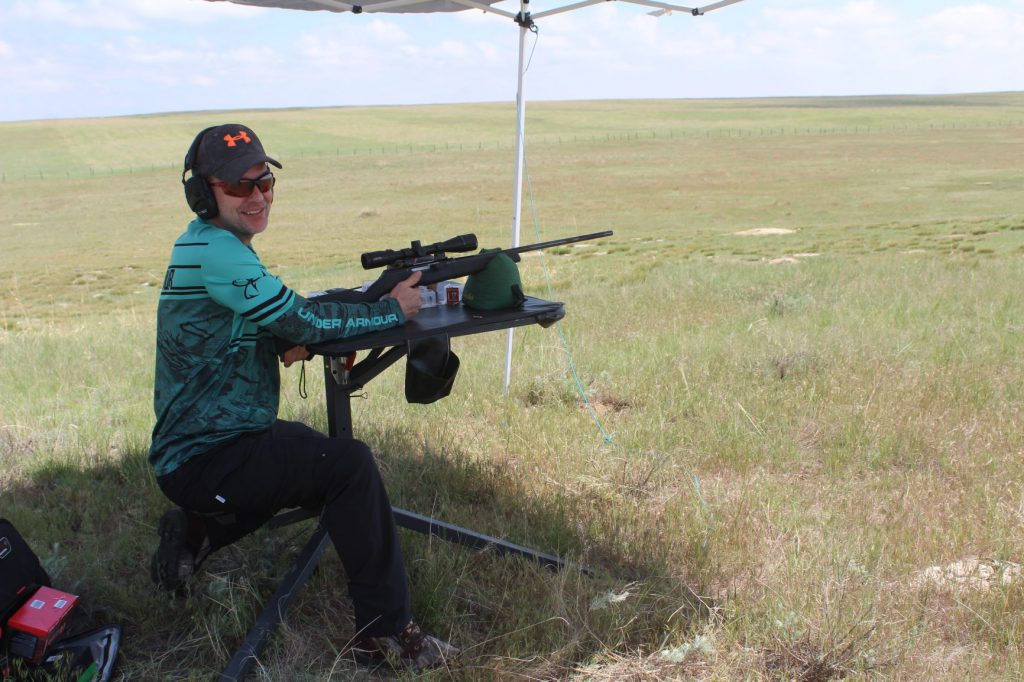 On what has become an annual prairie dog shoot, Bill Green is the .17 HMR King. This year, so far as I know, he never took his centerfire out of its case. The shooting was great, and he whaled away for hours with his semiauto .17 HMR. Sure, his little bullets were getting blown all over the place…but he had at least as much fun as the rest of us, shot more for less cost, and didn't have to worry as much about barrel heat or frequent cleaning. As unlikely as it seems, I've watched Bill make hits out to 300 yards and beyond…much too often to consider them flukes.
The HMR's little brother, the 17 Mach II, came out two years later (2004). Based on the 22 Long Rifle case necked down, it exceeds 2000 fps with a 17-grain bullet, so is indeed "twice the speed of sound." Performance is awesome from such a tiny case, but the Mach II has not been nearly as popular as the HMR, perhaps because there were engineering challenges getting semiauto platforms to function reliably. It is accurate, but at its lower velocity has much less effective range than the .17 HMR.
In 2013 Winchester introduced their rimfire 17 Winchester Super Magnum. With a 20-grain bullet at 3000 fps it is the world's fastest rimfire cartridge…ever! The case is somewhat similar to the long-obsolete .25 Stevens rimfire, but the .17 "Super Mag" is actually based on a long-existing .27-caliber rimfire nail gun cartridge, but never before adapted to a rifle cartridge. I did the first story on Winchester's .17 when it was brand new. Velocity was exactly as advertised, very impressive.
The only thing, and this is totally unfair, is the accuracy wasn't what I'd come to expect from the .17 HMR and centerfire .17s. Unfair because I was dealing with a first run of ammo, probably prototype…and definitely a prototype rifle. In rimfire, the .17 Super Mag offers the advantage of less costly ammo and, in performance, greatly exceeds the HMR…but is not so fast as to have either the throat erosion or rapid fouling issues of the fastest .17s.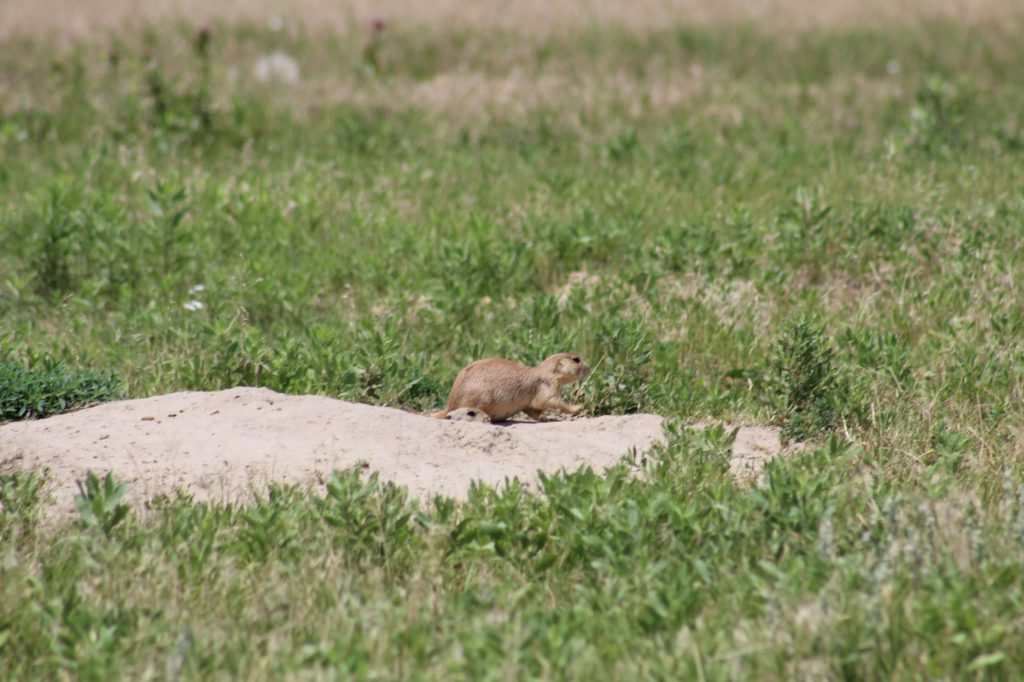 The .17 Winchester Super Magnum has now been around for a while, and I'm probably wrong about the accuracy. My friend Tony Lombardo carries one constantly on his California ranch, using it for ground squirrels and other pests…and swears by it. At its much higher velocity, it is perfectly adequate for coyotes, especially with the "heavy" 25-grain bullet.
The other two factory .17 centerfires are the 17 Remington Fireball and the 17 Hornet. Based on the 221 Fireball case necked down, the 17 Fireball was introduced in the Remington XP-100 pistol which, although discontinued, was and is a popular (almost a cult) platform. Although the case is much shorter, the .17 Fireball is more efficient than the .17 Remington, reaching 4000 fps with a 20-grain bullet. This suggests that the .17 Remington case is somewhat overbore capacity (basically, trying to burn too much powder down too small a hole). Overbore capacity is not the kiss of death; many popular magnums have this characteristic. However, throat erosion is accelerated. So, if a very fast .17 is of interest, the .17 Fireball is worth considering.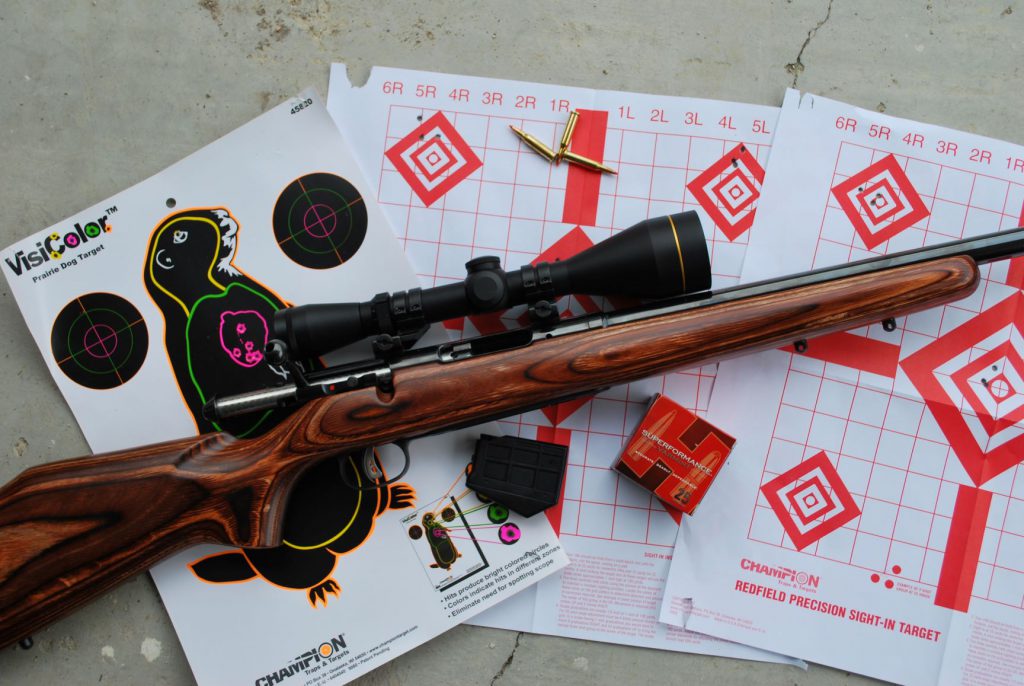 I have more experience with the .17 Hornet, introduced by Hornady in 2012. Although based on the old .22 Hornet case necked down, the case is really more similar to the blown-out .22 K-Hornet case, with a bit more powder capacity. This makes it amazingly efficient; exceeding 3600 fps with a 20-grain bullet, amazing from such a small case, and with accuracy.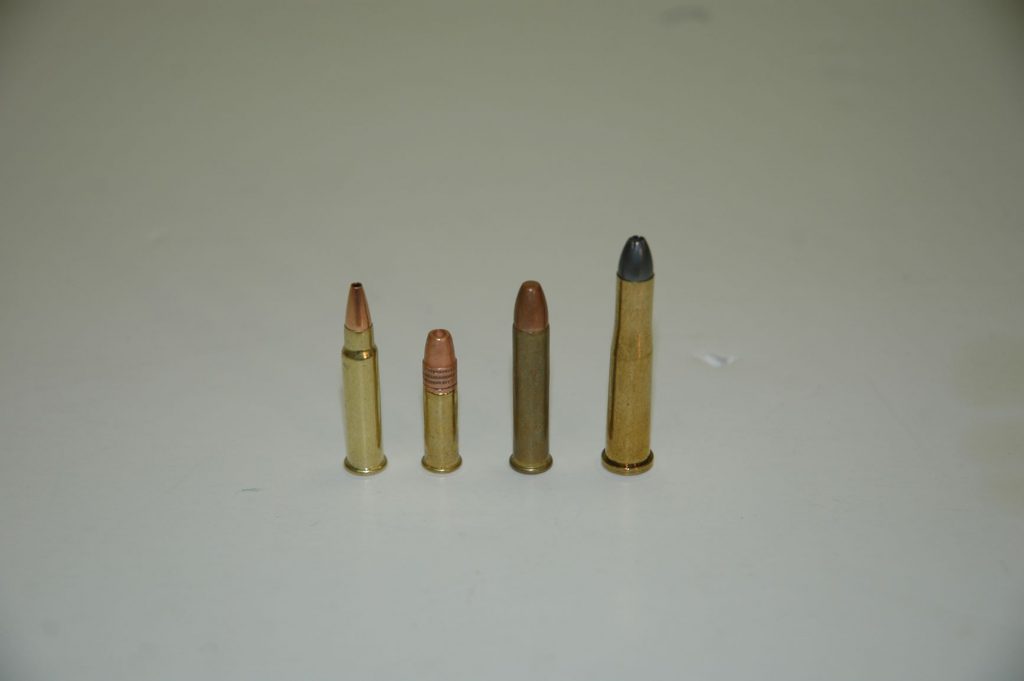 Of all the .17s, only the .17 HMR can be considered wildly popular. If you want more speed, or enough power to reliably take down coyotes at a couple hundred yards, then I'd stick toward the middle of the road. This steers us toward the rimfire .17 Winchester Super Magnum, or the centerfire .17 Hornet, both of which are readily available in multiple rifle platforms. Or, accept the limitations: Targets and very small game only, pay attention to the wind, and have fun…just like my friend Bill Green.