Across the country, it's deer season! For some the best of the season is behind us, but for most American hunters the best part of the season is yet to come. This depends on where you live, depending on the season. Which, in turn, depends on local weather, deer densities, and management goals. Limits are based on the same! My friends in the Deep South tend to have amazingly long and lavish seasons, usually with multiple bucks allowed and lots of doe tags.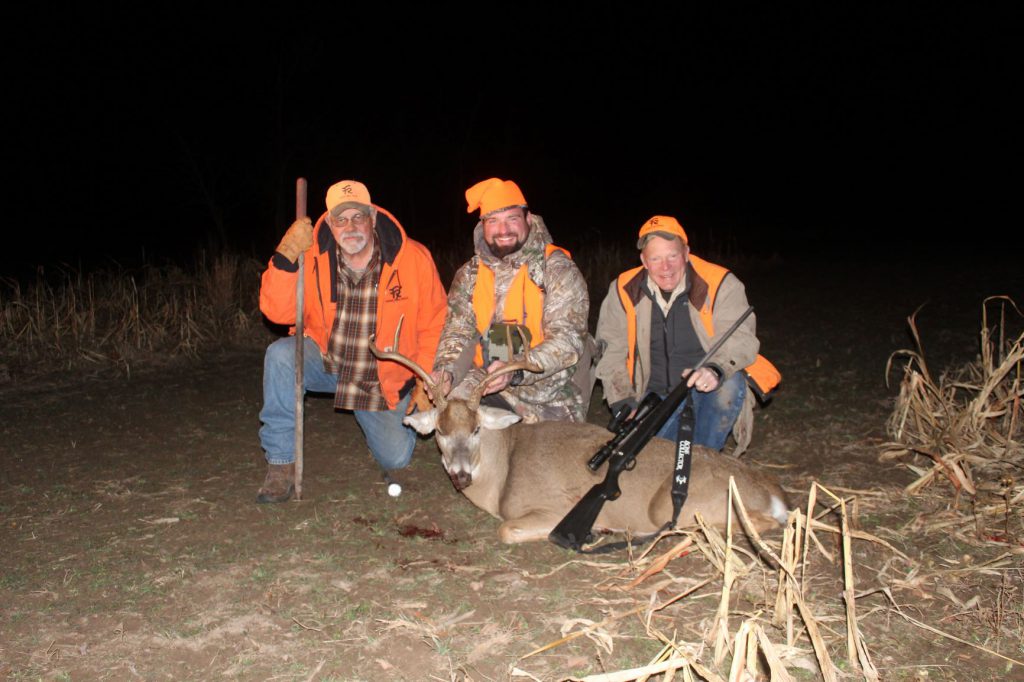 In the West and Midwest, we're usually not so blessed. Deer densities are lower and the populations are more fragile. A "one-buck" license is more common. Whether you're in South Carolina (where, uniquely, some counties still have no limit on bucks). Or, in Kansas, where we are a strict one-buck state, it makes sense to make every buck tag count. But it really doesn't matter: The odds are with the deer! Whitetail or mule deer, there is no hundred-percent deer hunting in North America!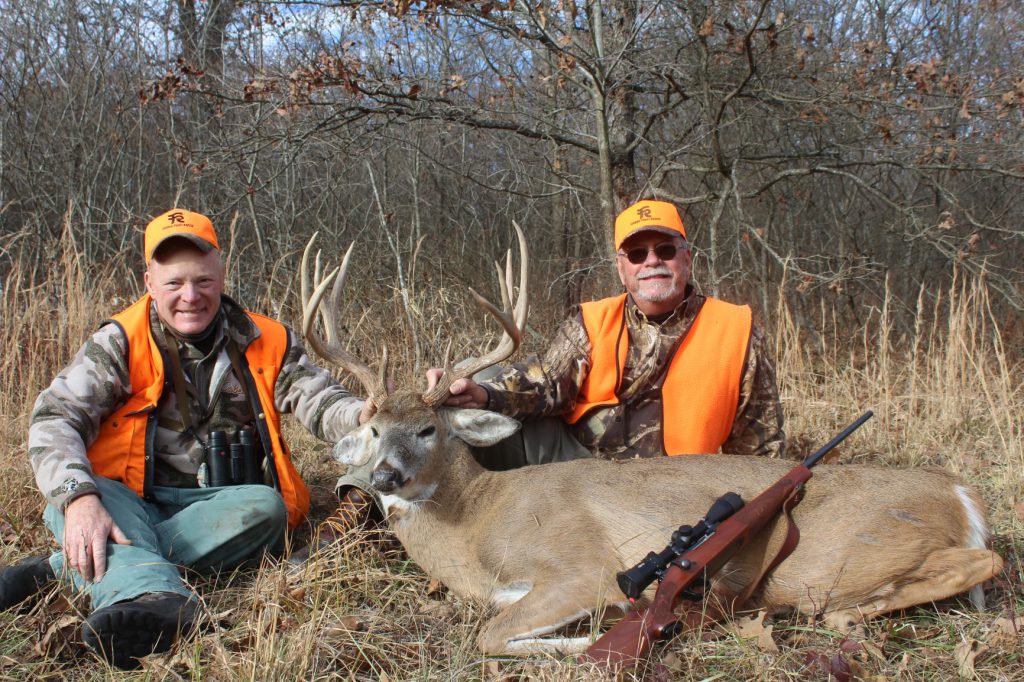 Many of us don't hunt long enough or hard enough, which is fine; others are too picky, also fine. Some simply enjoy being out there, with little regard for punching a tag; others are just plain unlucky. Doesn't matter! Regardless of intentions, or how great a place one has the privilege to hunt, few animals on Earth are as wary, alert, and hunter-educated, as North American deer. They don't surrender themselves readily!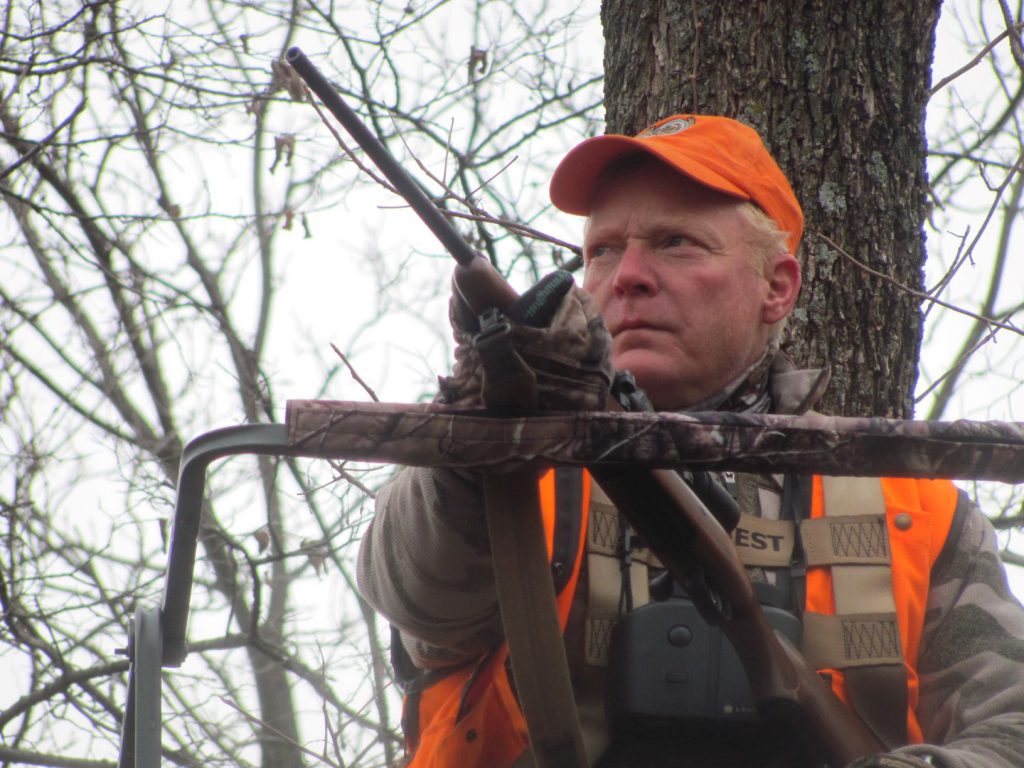 So, during this autumn of 2020, if you take a buck deer (or a doe for the freezer), I salute you! Skill matters, so does luck, but whether you're a great shot or abysmal, if you tag a deer there is strong evidence you did things right when it counted most!
In Kansas we have a long archery season but just twelve days of rifle season. We have bonus antlerless permits, but only one buck tag. As a small landowner I am of mixed mind. On the one hand, a one-buck limit has much to do with our high buck-to-doe ratio and antler size. On the other hand, the only way I can "manage" my deer and remove undesirable genetics is to sacrifice my buck tag…which I usually do.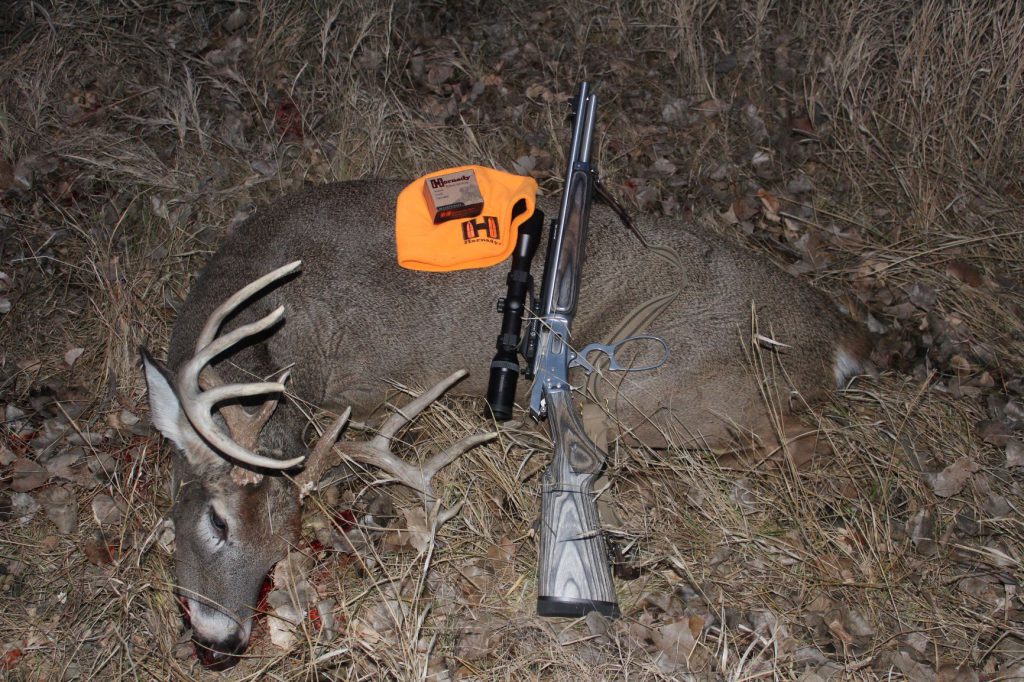 At this writing I have no idea what the 2020 rifle season might bring, starting as traditional on the Wednesday after Thanksgiving. This is late, purposefully post-rut. In 2019 we had acceptably cool weather and moderate wind…but bright moonlight throughout the whole darned season! With the rifle season set by the calendar, it's too late to count on rutting activity, and we can't do anything about the moon phase or weather.
Neighbor Chuck Herbel and I consolidate our properties on his Timber Trails Ranch, and we take about a dozen rifle hunters. We are not 100-percent on mature bucks and don't claim to be, but as we went into the 2019 season, we were worried. The fall was late and warm, and the moon was gonna be bright.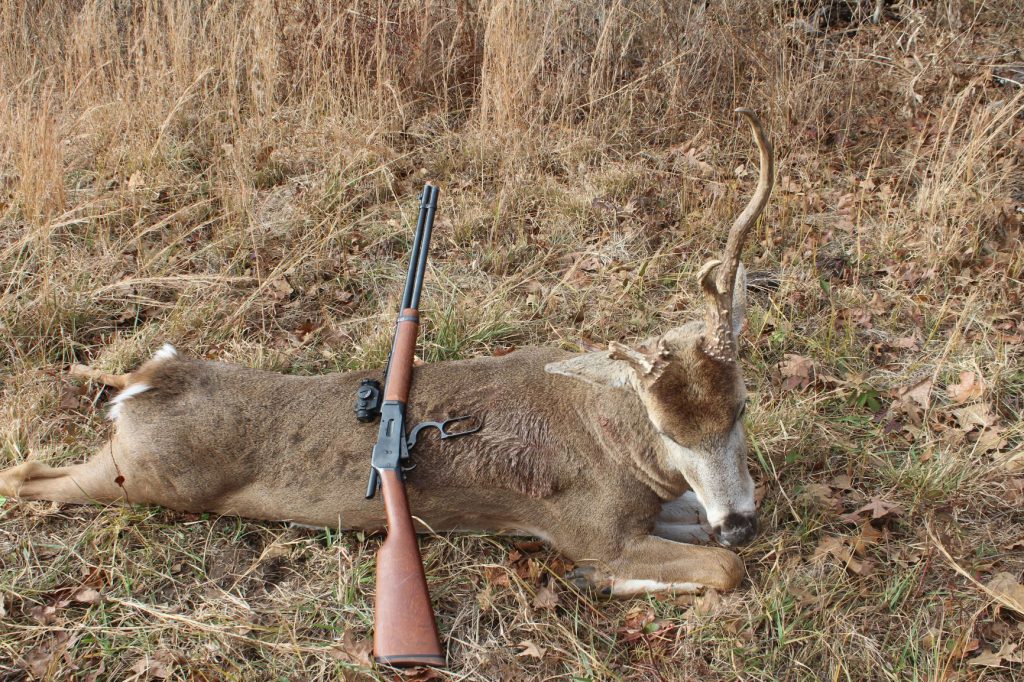 We never know exactly what our deer will do, but in recent years the rut has run a bit late and we've had pretty good rutting activity for at least part of the rifle season. But moon phase matters, and we were worried. We will probably never know exactly why, but in the event, our 2019 rifle season turned out to be the most magically charmed hunt we are likely to see.
Nope, we were not 100 percent; one of our hunters, friend Mike Walsh, passed a couple of decent bucks early on and never had another chance. But all other hunters took nice bucks. Most also took does, and a few went to town and bought more antlerless tags. More importantly, at least for this discussion: All deer taken were easily recovered, almost no tracking at all, each deer taken cleanly with a single shot.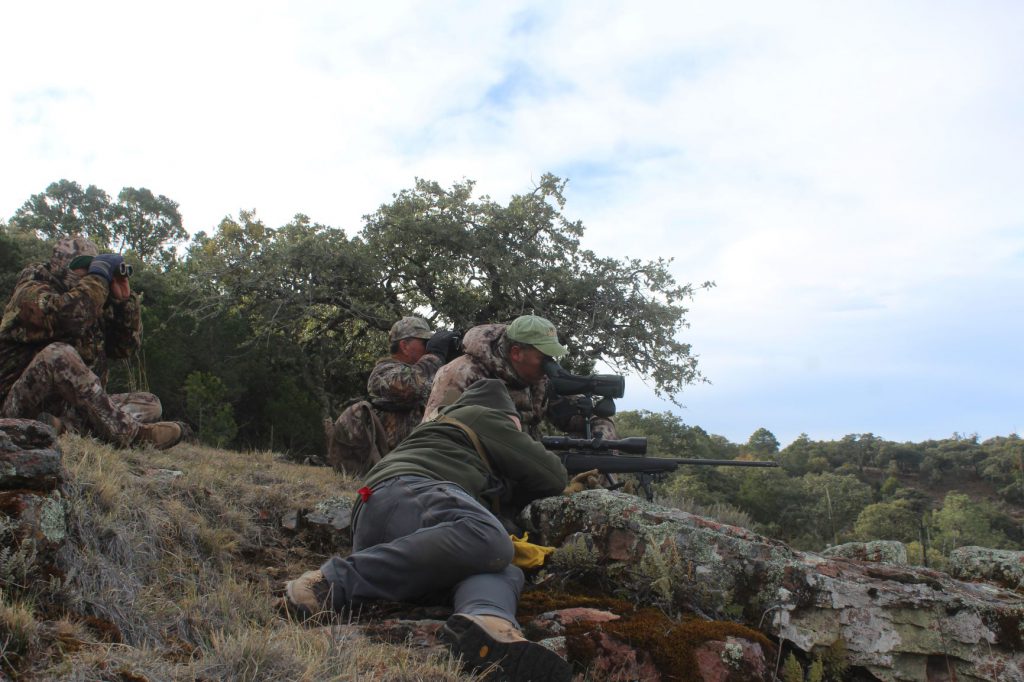 Equally important, at least to me: All antlerless deer were does, no button bucks! Altogether I think we harvested something over two dozen whitetails, so this was a remarkable record. No mistakes, all shots excellent, which is why we remember 2019 as such a marvelous season!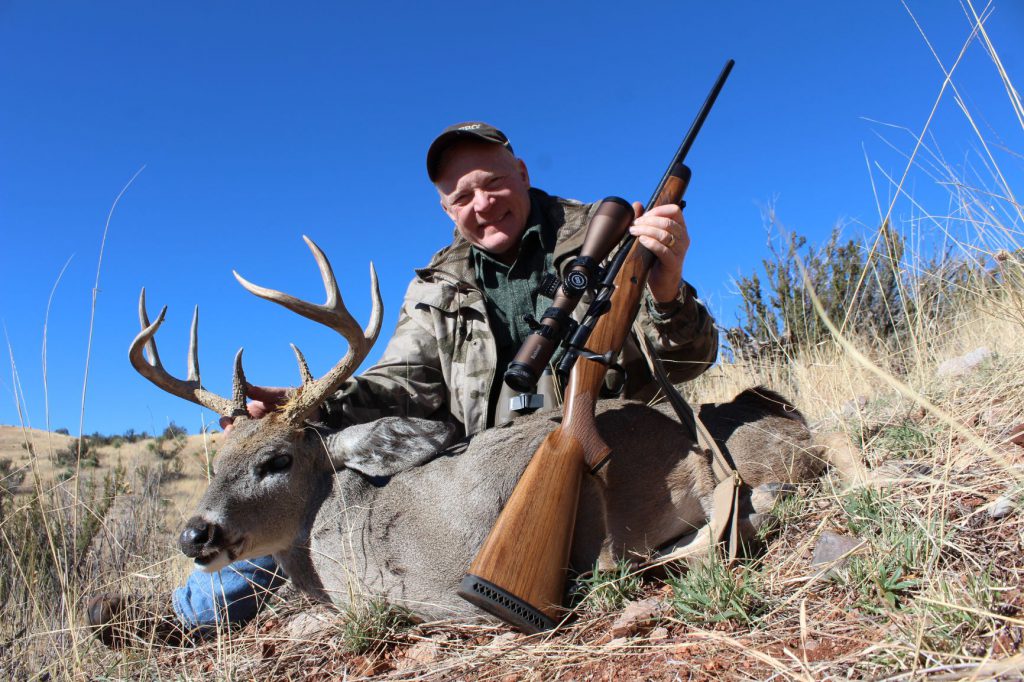 As a writer, I've never been shy about recounting my misses and foibles. When I do, I'm almost certain to get a couple of letters from readers who, in righteous indignation, state they have never, ever missed…and don't understand how such a thing is possible. Uh, trust me, it can happen! I used to believe that the writers of such letters had either extremely selective memories or very limited experience. (Never missed a shot? Stick around, it's gonna happen!)
I realize now there is a third option, this theory reinforced by our near-perfect 2019 season. At Timber Trails, all of our hunting is from stands. We have one big food plot that might offer a 250-yard shot, but I don't think anyone has ever needed to shoot that far.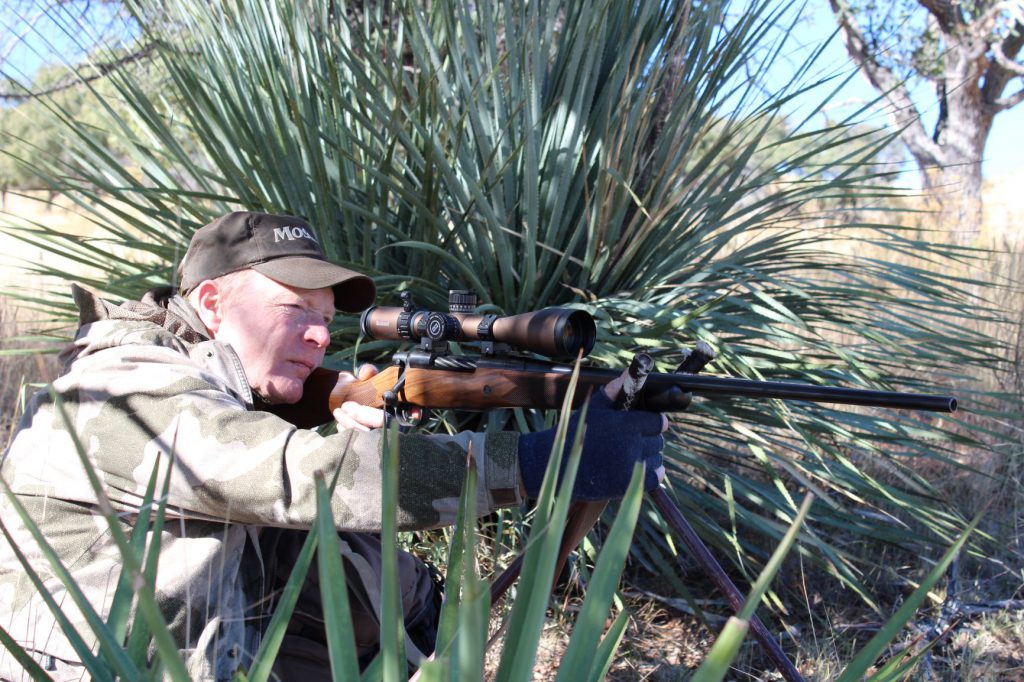 From most of our stands, about 150 yards is the likely limit, and I doubt our average shot exceeds 100 yards. Obviously, these are not extreme distances, but the simple fact of hunting from stands is another factor. Our Texas-style tower stands, mostly Redneck brand, have windowsills that offer a good rest; our tree stands are two-person side-by-side Ameristep with padded safety rail that also offers a solid rest.
Although stands and blinds vary widely, nationwide I suspect most whitetail deer are taken from stands. When siting stands, we always have in mind the most probable approaches for deer, and the most likely shots and distances…which often includes clearing shooting lanes. At my place, most of our hunters are on unfamiliar stands, in strange woods, so almost any deer sighting is a surprise. This applies to any of us who hunt in various places.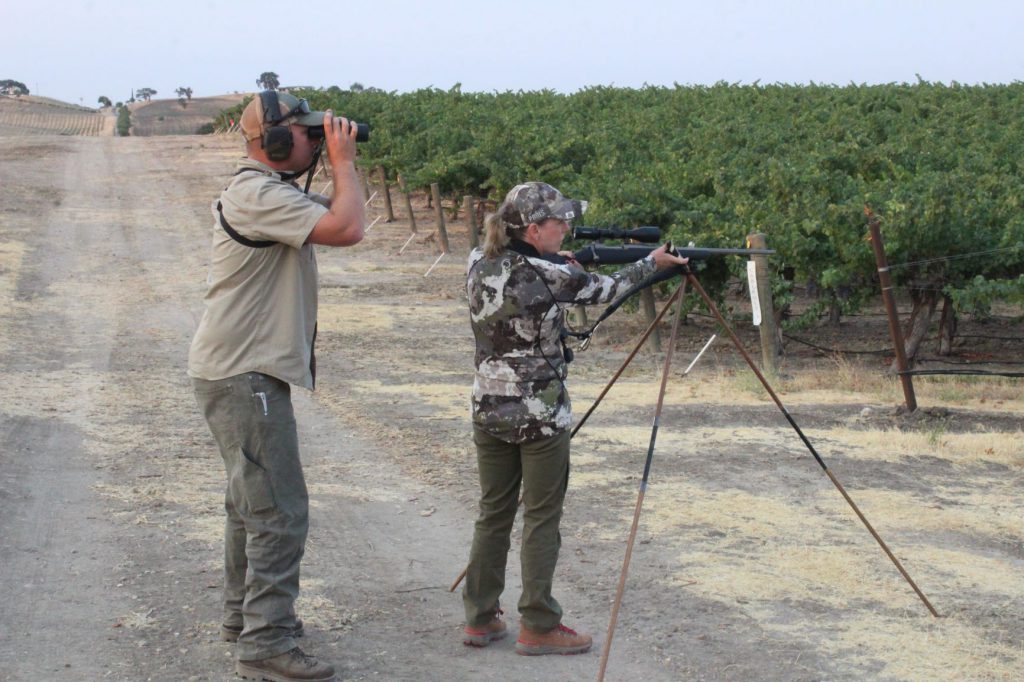 However, whitetails are homebodies…and so are many whitetail hunters! If you usually sit in your own stands, in your own back 40, hunting your own deer, then I can imagine an entire hunting career, couple or three deer a year, with no misses for a lifetime. This is not to imply that hunting from a stand is easy. It takes patience and, to be consistently successful, huge discipline to pick your shots. However, in stand hunting, to some degree we create the shots.
My farm in southeast Kansas is not the open plains that come to mind. Climax oak forest covers our ridges. We hunt from stands because there is no sensible alternative. We site our stands carefully enough that, uniquely in 2019, there were no misses and no non-fatal hits. But, trust me, it doesn't always go that way, and my own record is less than perfect!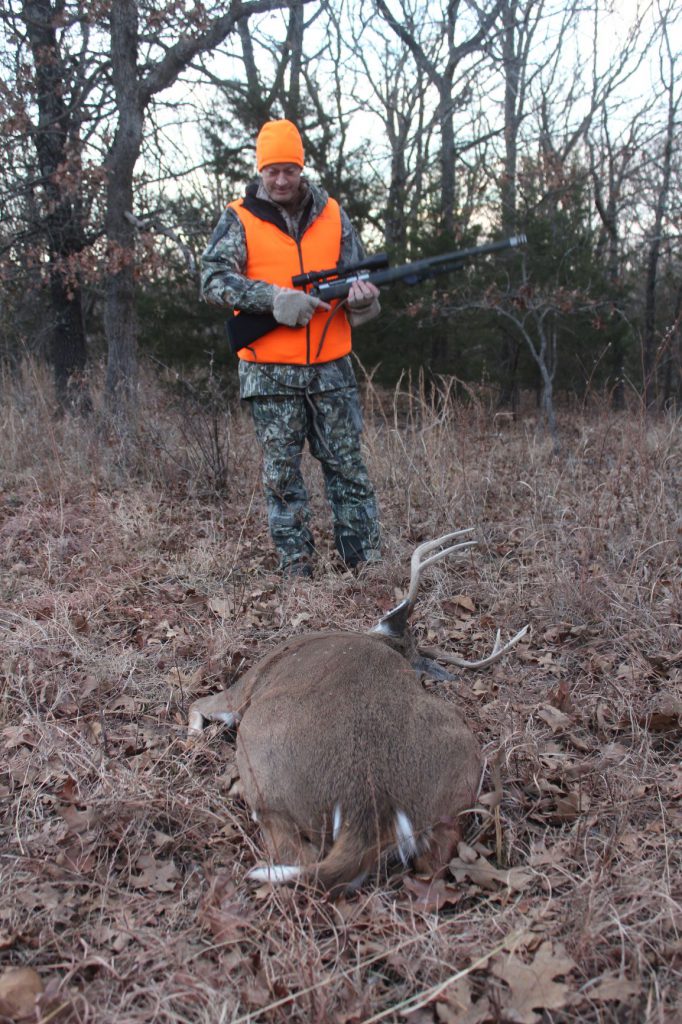 By experience I'm primarily a Western hunter, and shooting situations are far different. Only rarely can a shot be orchestrated. You get what you get and make the best of it. Many of us carry sticks and bipods; others rely on natural rests like rocks and logs. I always carry at least a daypack so, as I've probably written too often, my natural habitat is to find something solid to put my pack on, then rest the rifle over the top.
Thing is, you never know! Right now, I'm hunting Coues deer on my son-in-law's Arizona ranch. Small deer, thinly distributed in very big country. I fell in love with Coues deer hunting back in the Seventies, awesome country and a pretty little deer…but never easy! I've often described Coues deer hunting as post-graduate glassing…but it's also post-graduate game shooting. Over the years I've taken quite a few Coues whitetails: Shots average longer than in most deer hunting, and for sure I can't say I've never missed one!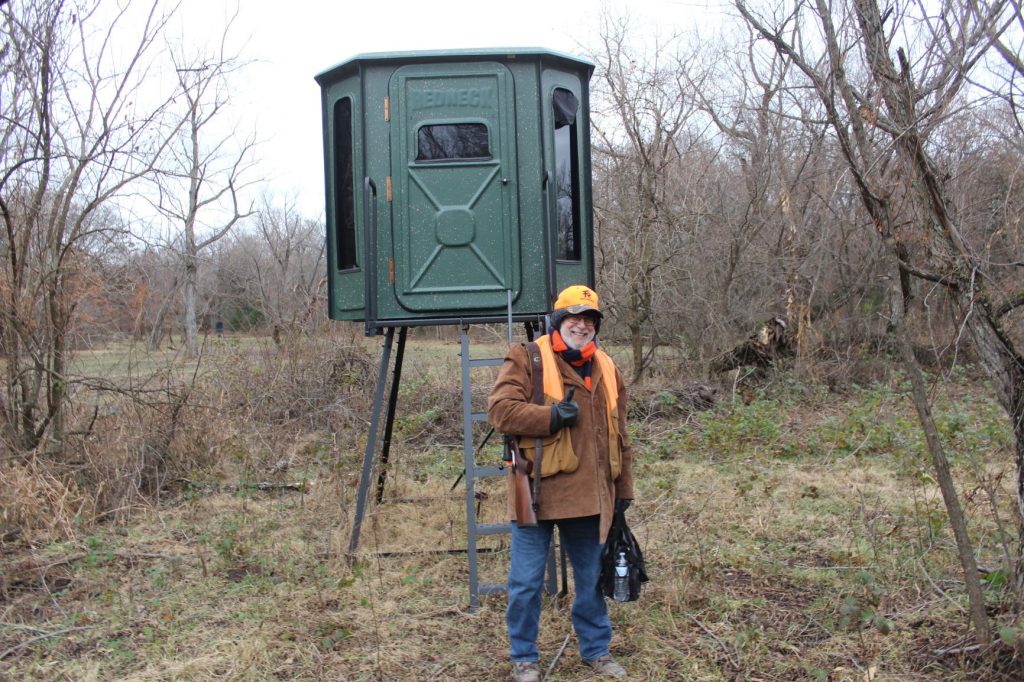 Yesterday we made a tough stalk up a steep ridge on a buck we'd glassed from the far side. He wasn't there when we arrived; that's also part of the deal, but we went in expecting an opportunity. As we got into the "likely shot zone" I found myself looking ahead for mid-sized boulders that might make nice rests. It occurred to me that everything I was looking at was covered with nasty thorns: Cholla, ocotillo, saguaro and barrel cactus, prickly pear. If you flop down in that country, best be careful. Also, after climbing that ridge, I was seriously out of breath.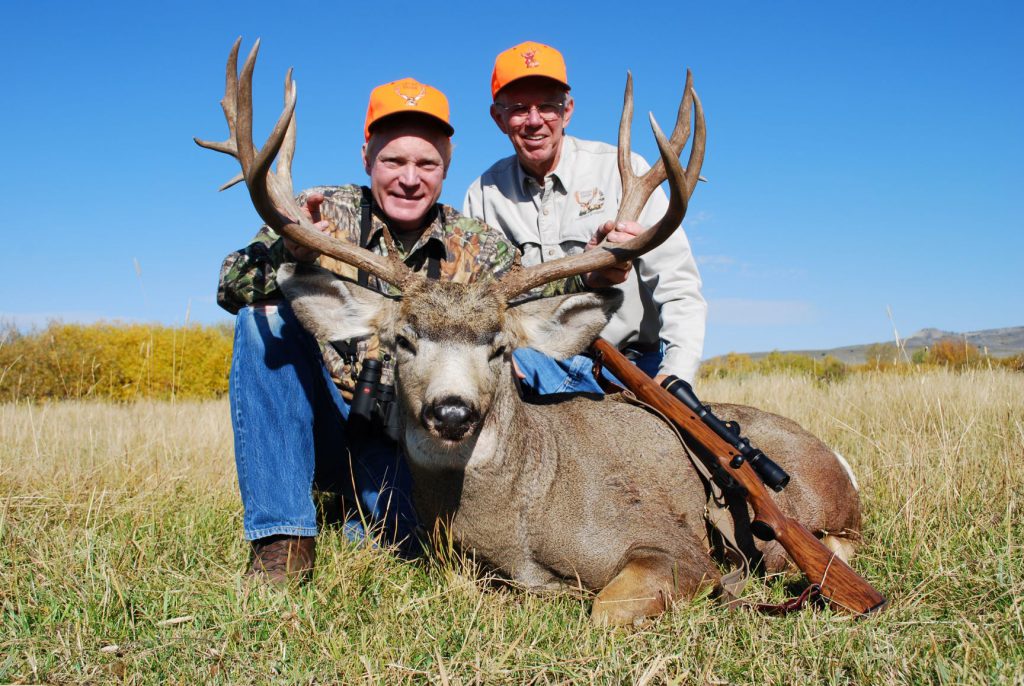 Maybe it's a good thing I didn't get a shot! But the point is, in so much Western hunting, distance, shooting positions, and angles are totally unpredictable—and, in rough terrain, you're often exhausted and gasping for breath. It's a different deal! Some people who hunt (and practice) a lot may go a season or two without a misstep…but nobody goes a full career…and I certainly haven't!