By
Craig Boddington
The two most popular actions in the U.S. must be John Browning's Colt 1911 pistol…and Gene Stoner's Armalite 15, long shortened to AR15 (which does not stand for "Assault Rifle"). Dozens and dozens of large and small firms make (and have made) firearms based on these actions. All self-loading actions have sharp limits on the size of cartridges they can accept. The .45 ACP cartridge was developed for and around the Colt 1911. Browning and his team must have done a good job because, 110 years later, the .45 ACP still rules the 1911 world. Although easily adapted to 9x19mm (and expanded to 10mm), the Colt 1911 frame has spawned few other pistol cartridges.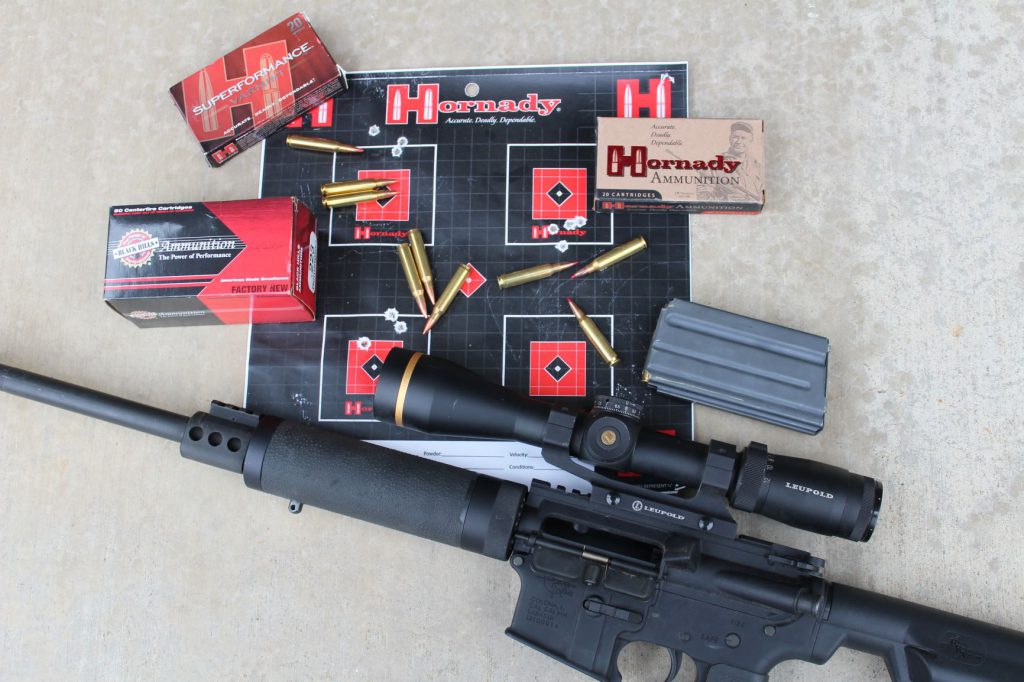 The AR15 action is also not new. Developed in the 1950s, it is fast approaching retirement age. Formal acceptance of the AR15 and its "final" cartridge by the U.S. military came in 1963. That cartridge was "Cartridge 5.56mm Ball M193, already released to the public as the .223 Remington. Then and now, the .223 is a great cartridge. It is not as inherently accurate as the .222 Remington, but the military specs required more velocity. This led to the .222 Remington Magnum…which led to the .223.
Old-timers (including me!) lamented the loss of the M14 and its 7.62x51mm (.308 Winchester), more powerful and offering greater range…at cost in rifle and ammo weight and recoil. Right or wrong, the deal was done, and for decades the AR15 platform and the 5.56mm/.223 Remington were inextricably linked. However, there has been much recent development in "AR-compatible cartridges.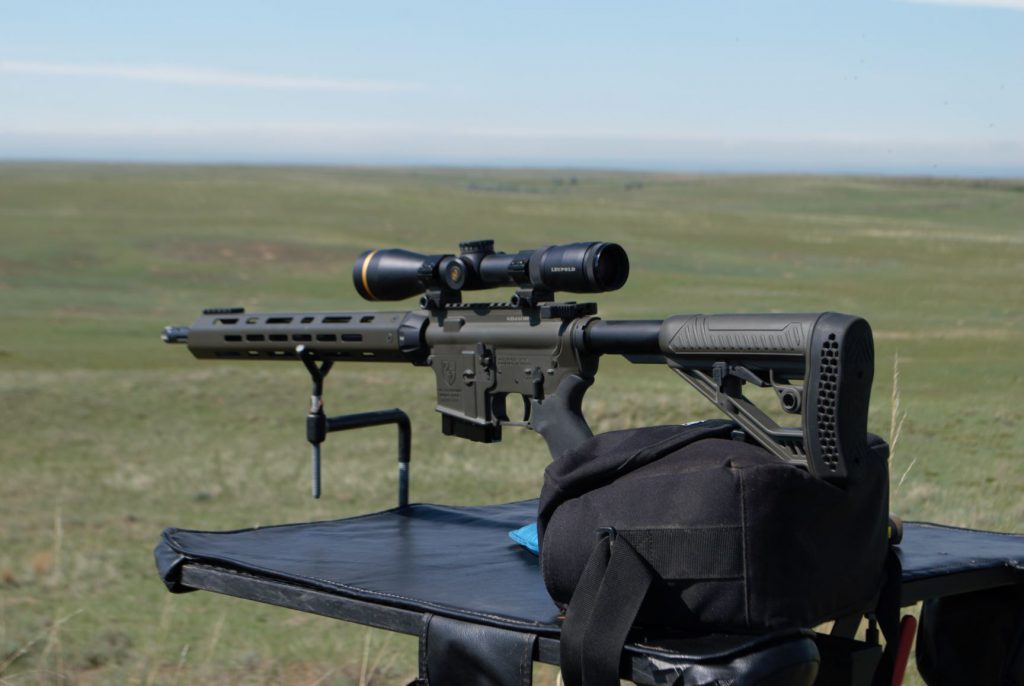 With finite limits on bolt face, magazine, and cartridge length, to a degree this has been like seeing how much juice can be squeezed out of a lemon. Over time, two things happened: On the military side, some operators wanted more capability. And, on the civilian side, as the AR platform grew in popularity, there was a hunger for cartridges with more power, performance, or versatility. The limitations are still there. No matter what you do, you are not going to harness .7.62x51mm (.308 Winchester) performance in an AR15 action. However, with new propellants, case designs, and different bullet diameters, a number of cartridges have been developed that can be squeezed into the AR15 platform…from .204 Ruger to .500 Beowulf. Again, the limitations are real: There are no elephant cartridges; and no 500-yard deer cartridges that can be housed in the AR15 action. But, today, there are lots of choices. It seems to me the top three AR-compatible cartridges currently available are the original 5.56mm/.223, the 6.5mm Grendel, and, surprising even to me, the new .350 Legend. Here's why:
5.56x45mm NATO/.223 Remington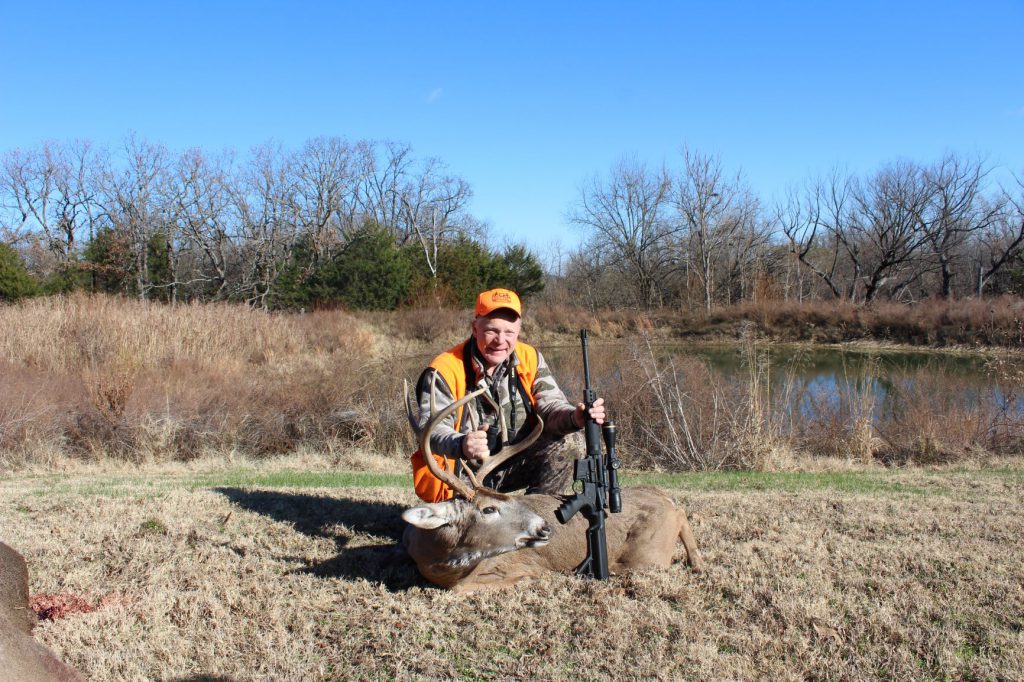 In the "small-bore" category, AR uppers are available in several choices, including .17 Remington, .204 Ruger, and newer cartridges such as .22 Nosler and .224 Valkyrie. Always, it depends on what you want to do. The .204 Ruger is my favorite varmint cartridge…but it is inadequate for deer-sized game. We could argue all day if the .223 should be used for deer. I'm on the fence on this; with heavier bullets it works okay, but you must be careful and pick your shots. That said, .22 centerfires are now legal for deer in most jurisdictions, and they are certainly used.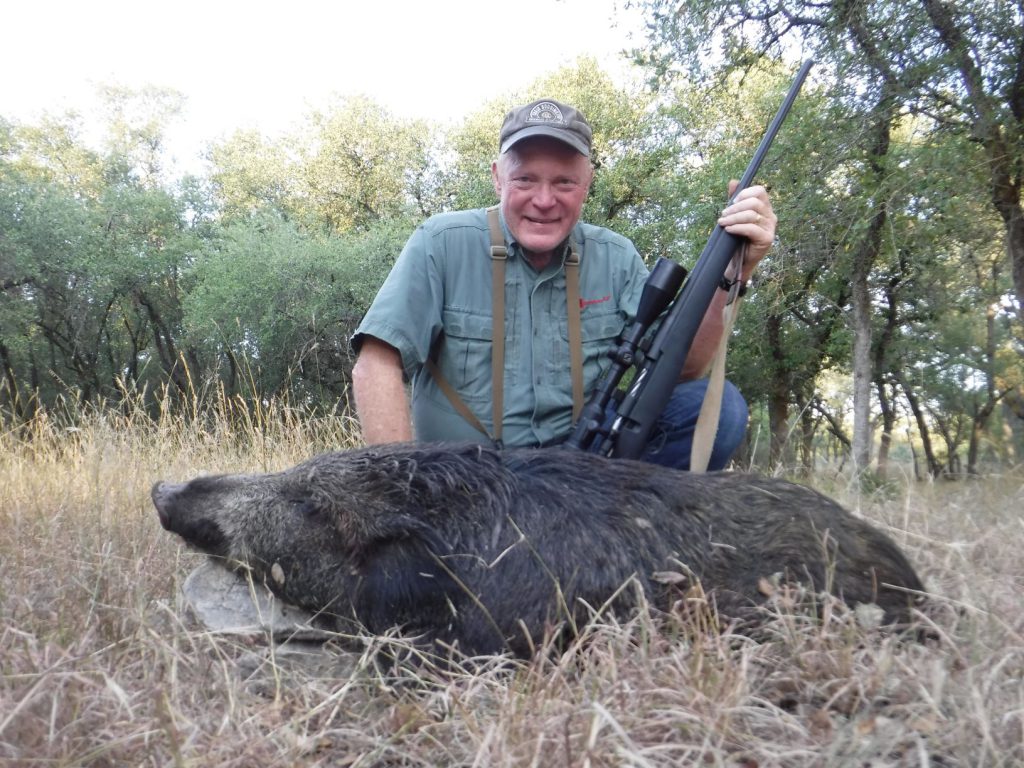 Both the .22 Nosler and .224 Valkyrie are faster than the .223 and deliver more energy. The .224 Valkyrie was developed to perform with extra-heavy .223 bullets (clear up to 80 grains). So, whether in an AR frame or other action, if your primary use for a .22 centerfire is deer-sized game, then more energy and heavier bullets are to the good. However, you cannot wring .22-250 performance out of an AR15; the action just isn't big enough. The .223 Remington is a fine varmint cartridge and is plenty of gun for coyotes. With hunting bullets in the 60 to 70-grain range, it is enough gun for deer if you're careful.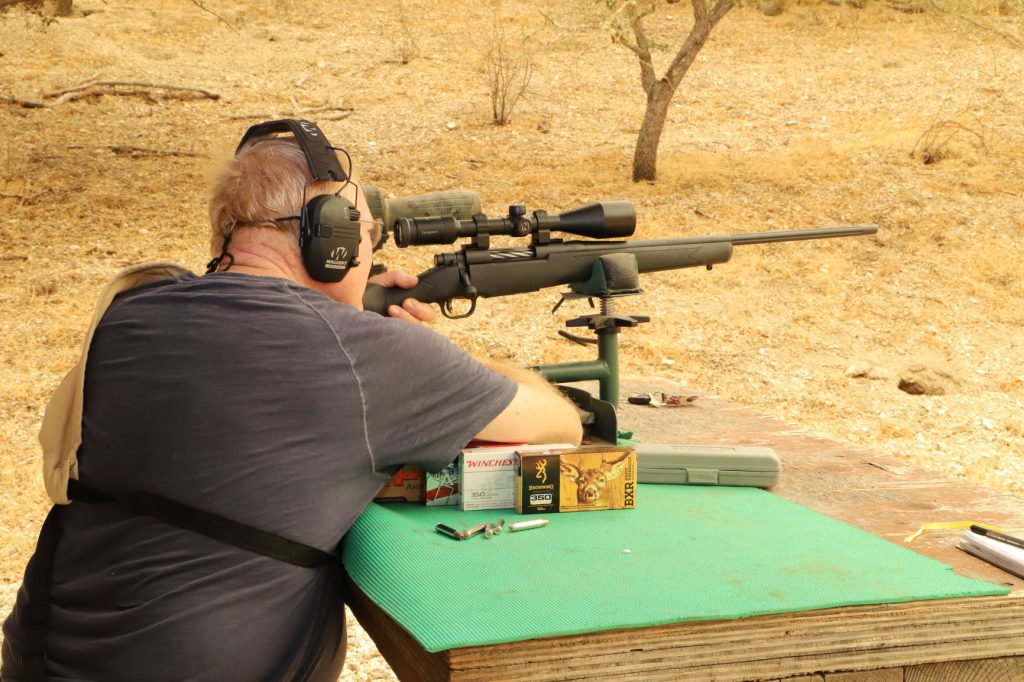 My primary "ranch rifle" is a .223/5.56mm from Rock River (which happens to be left-hand eject). I use it for varmints, take it prairie dog hunting, and occasionally hunt deer with it. The cartridge is fully adequate for these purposes. So, while I concede that the newer cartridges are "better," I stick with the .223 because it works just fine. And, since it's the world's most popular centerfire cartridge, there are myriad loads…and (at least in non-pandemic times), ammo is readily available and inexpensive.
6.5mm Grendel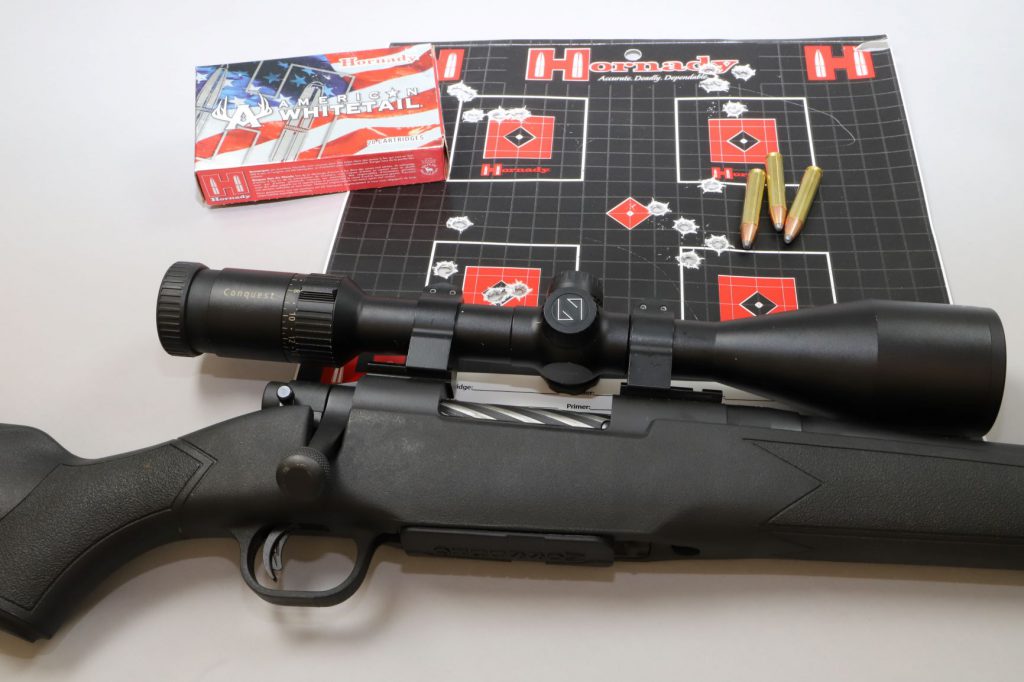 Much development has gone into AR-compatible cartridges that deliver more capability than the .223/5.56mm. As an old infantryman, I think this is valid for military purposes…but it's also valid if your interests run more toward deer-sized game than small varmints. One good option pre-dates the AR15: The 7.62x39mm Russian, introduced at the end of WWII. As a hunting cartridge, it's similar to the .30-30 in performance, which is certainly not damning with faint praise.) Introduced by Remington in 2002, the 6.8mm SPC is faster. The 6.8mm SPC is actually a ".270," using .277-inch bullets. The .300 AAC Blackout was designed to approach7.62×39 performance, but utilize standard AR (5.56mm) bolts and full-capacity magazines. As hunting cartridges, all three (7.62×39, 6.8 SPC, and .300 Blackout) have the same problem: Because of action and magazine length, they are limited to light-for-caliber bullets, at least in supersonic mode. All can certainly be used for deer and hogs, but range must be kept very short.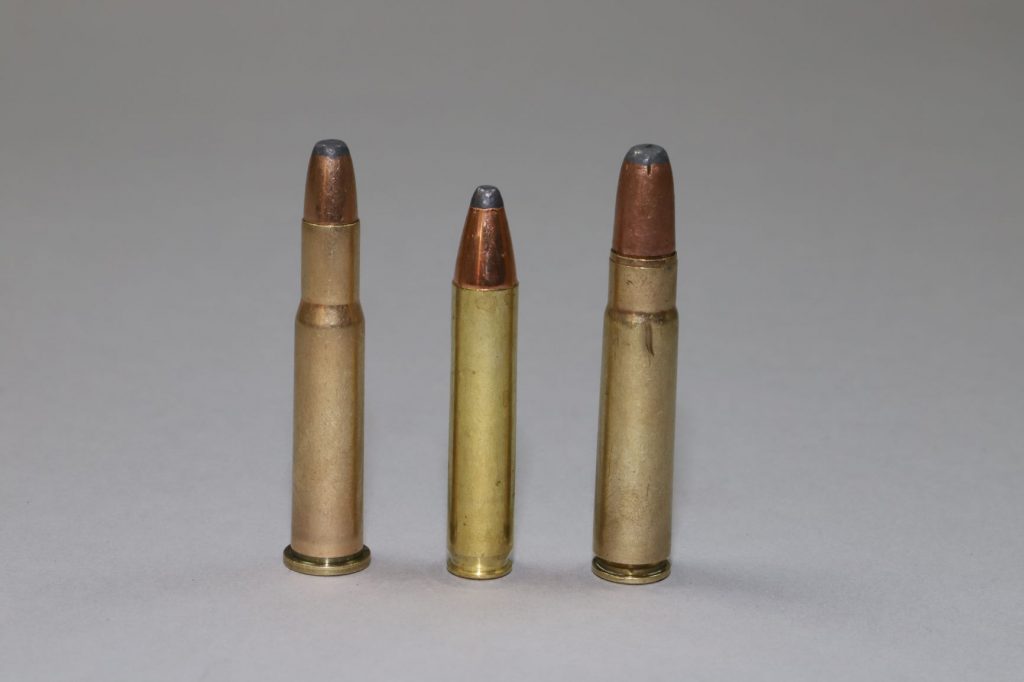 As a general-purpose hunting cartridge, I am most impressed by the 6.5mm Grendel, introduced by Bill Alexander of Alexander Arms in 2003. The Grendel is not the equal of the 6.5mm Creedmoor; the AR action just isn't long enough to utilize 140-grain bullets. However, the little Grendel can propel 129 or 130-grain 6.5mm bullets at 2500 fps, and 120-grain bullets all the way to 2700 fps. In 6.5mm, these are credible deer/hog bullets at meaningful velocities.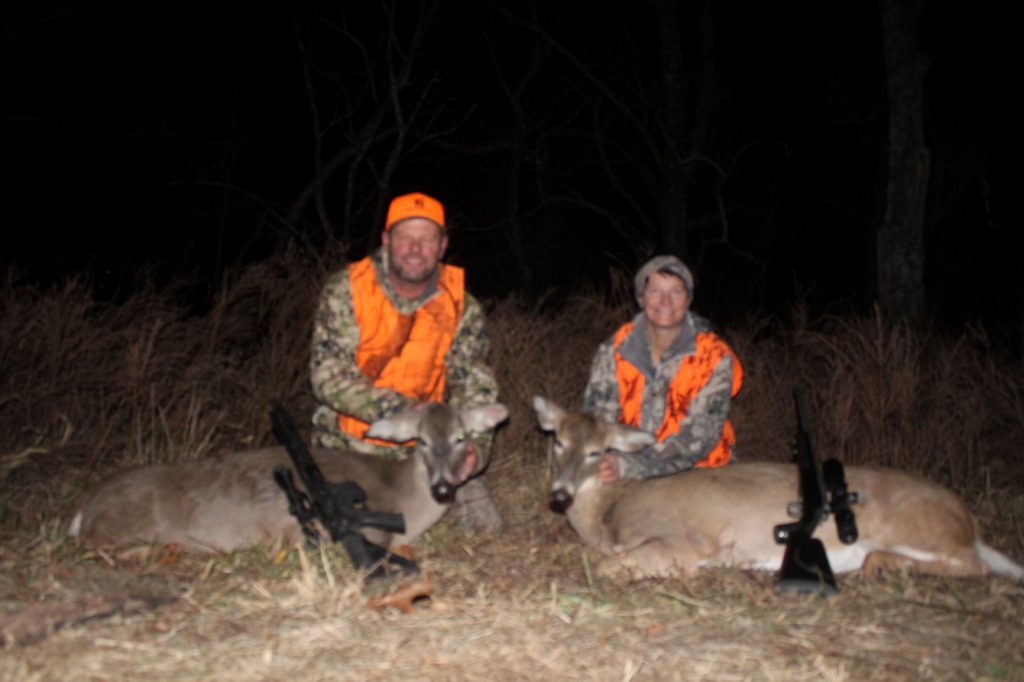 I was introduced to the Grendel by old friend Jason Morton of CZ USA, who has been doing most of his recent hunting with a bolt-action 6.5mm Grendel. Since then, I got my hands on an Alexander Arms Grendel. I've found it an excellent "crossover" varmint/deer cartridge, accurate and surprisingly flat-shooting, with excellent performance on deer-sized game. The Grendel bolt face is the same as the 7.62×39 Russian, and it needs a unique magazine. Ammo is not as available nor as inexpensive as some of its competition but, for sheer versatility, the 6.5mm Grendel is an amazing little cartridge.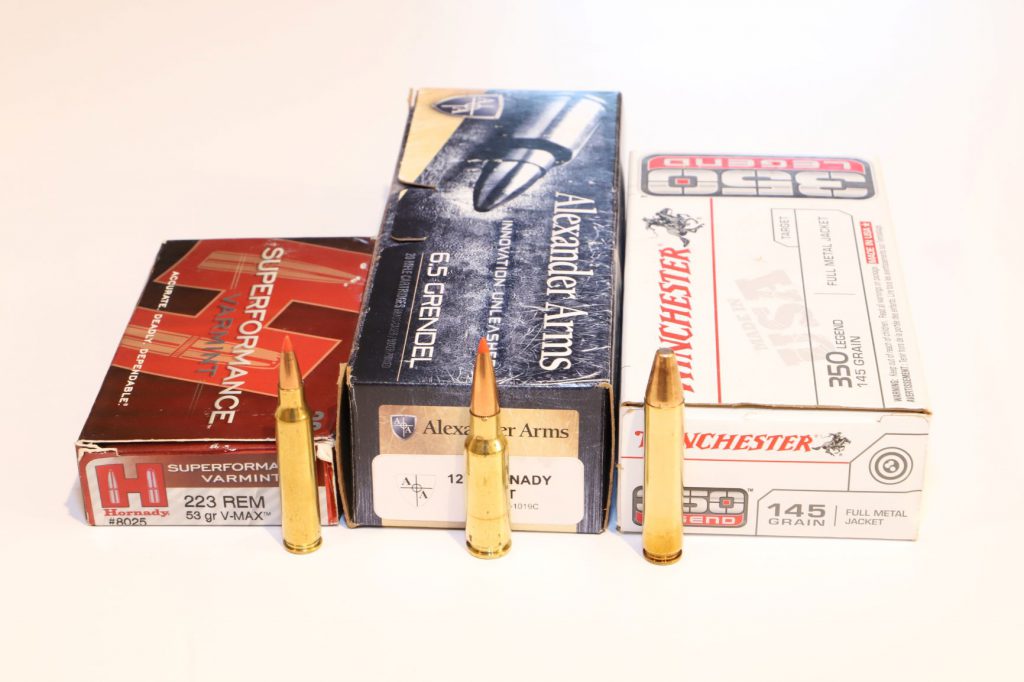 .350 Legend
Introduced by Winchester in 2019, the .350 Legend is among few AR-compatible cartridges developed with no potential military purpose. The Legend is compatible with a standard 5.56mm AR bolt, although 5.6mm magazines must be modified. The cartridge was designed to take advantage of new legislation that allows use of limited range "straight wall" centerfire cartridges in areas that were formerly "shotgun only." Michigan was first, but now Illinois, Indiana, Iowa, and Ohio allow centerfire rifles with straight cases in lieu of shotguns. Other examples include .444 Marlin, .450 Bushmaster, and .45-70.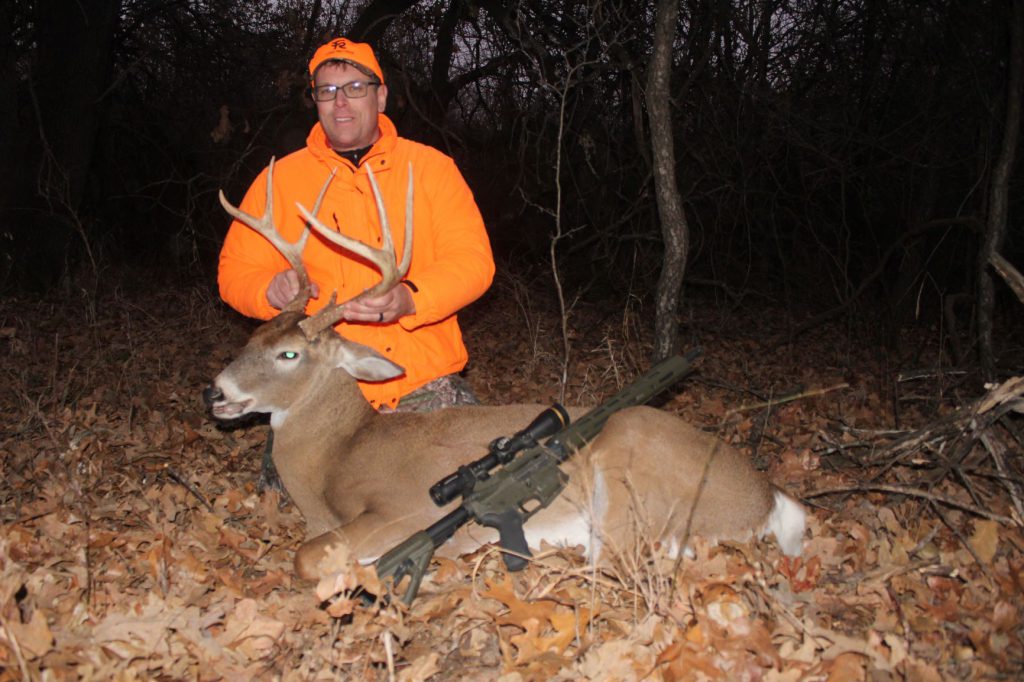 When Ruger chambered their American bolt-action in .450 Bushmaster, they were shocked by the number of rifles sold in Michigan alone. My guess is this had much to do with the development of the .350 Legend! Now, if you want to hunt black bear with an AR, the .450 Bushmaster is the way to go; it is actually more powerful than standard loads for the .45-70. However, it delivers more power than is essential for deer and, along the way, delivers a lot more recoil. The Bushmaster is a powerhouse but, especially in light rifles, it isn't much fun to shoot.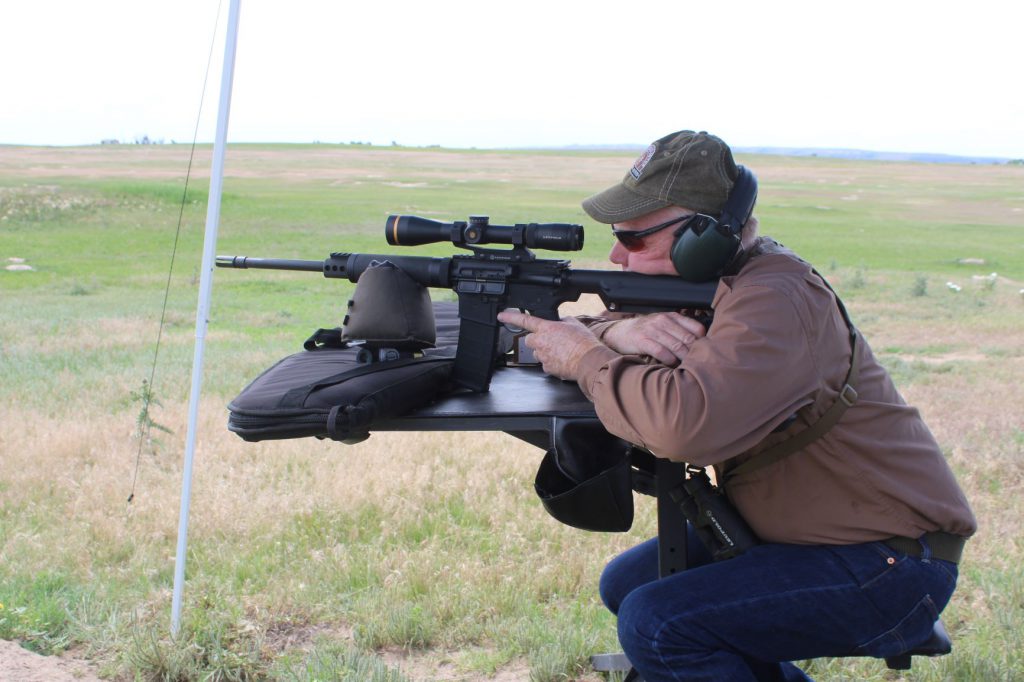 So, in keeping with the short-range intent of the straight-wall legislation, the .350 Legend was designed to provide good performance on deer-sized game out to a maximum of 250 yards. In 2019 Larry and Erin Tremaine brought a brand-new .350 Legend AR to our Kansas farm and shot several deer with excellent performance. Lately I've been using the Legend in a Mossberg Patriot bolt-action. Recoil is very mild, and although I haven't yet used it for deer, I've found it very effective on hogs. The .350 Legend shares cartridge length and rim diameter with the .223/5.56mm, and uses a .357-inch (9mm) bullet. This creates manufacturing efficiencies. Winchester intended, and produces, inexpensive .350 Legend ammo. For a brand-new cartridge, factory loads have proliferated very quickly, so I think the Legend is here to stay.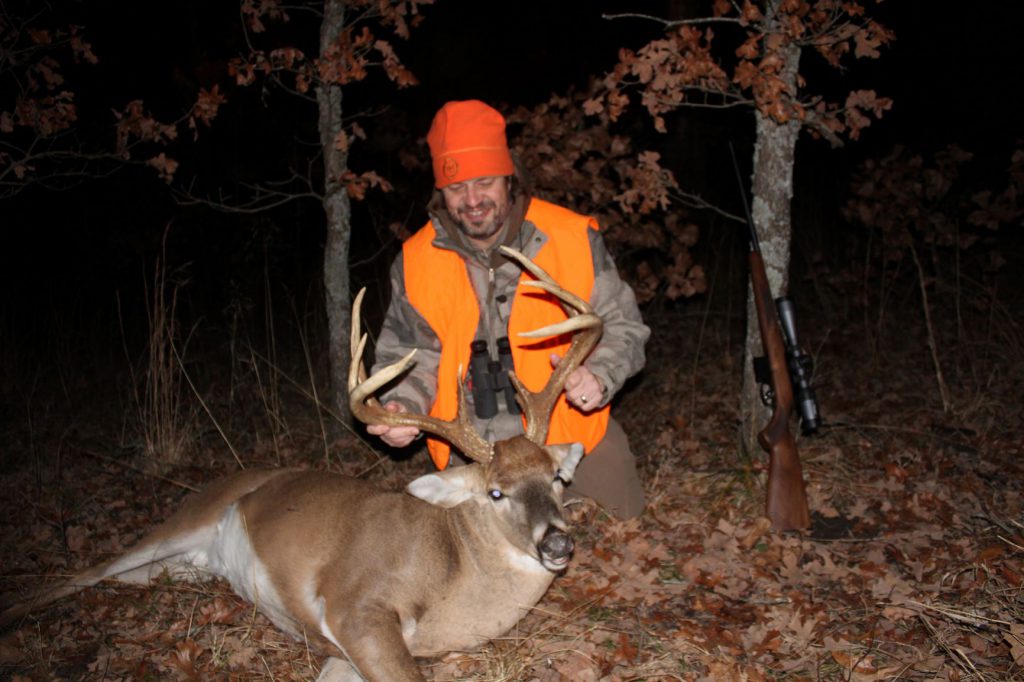 It is not as versatile as many other AR-compatible cartridges but, without question, it is the new darling among the many deer hunters in the straight-wall states. In power and performance, I rate it sort of between the .30-30 and the old .35 Remington. For deer and hogs, that's saying a lot!