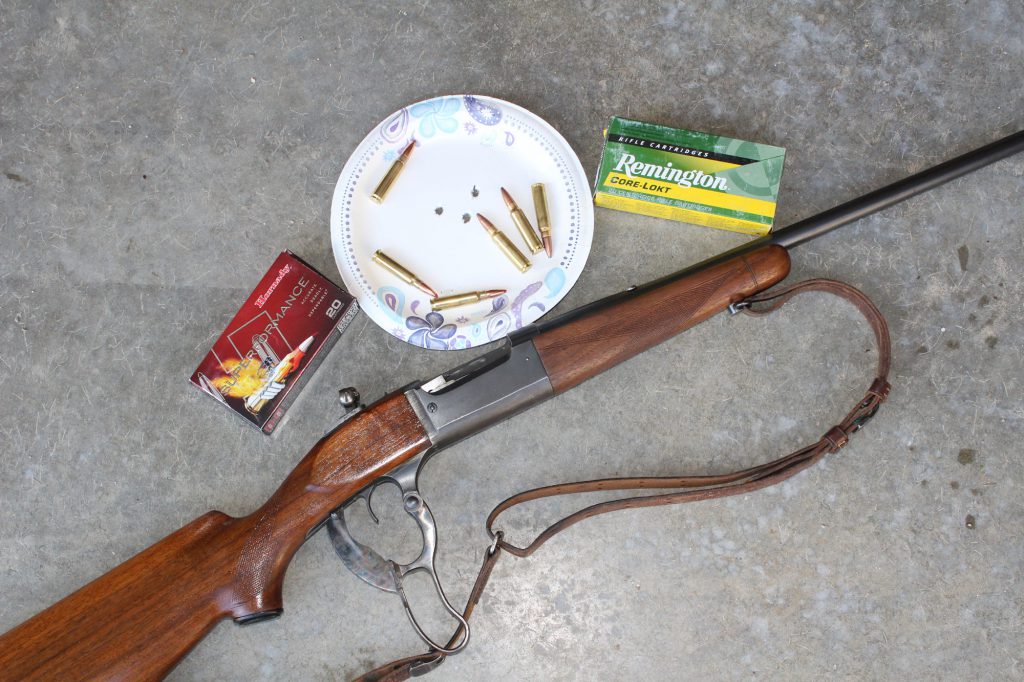 American rifle shooters have long been obsessed by accuracy and velocity, demanding more of both than is really necessary. Mind you, neither are bad things, although it depends on what you're doing. In target shooting, accuracy is everything, although shooting disciplines and target sizes vary widely. In hunting, let's be honest, the vital zone of a deer-sized animal is not a small target, and it's exactly the same size at 40 or 400 yards. If you can consistently hit a volleyball or a ten-inch paper plate you should have venison for the freezer. That vital zone looks smaller and, for sure, becomes harder to hit as distance increases, but it's still a large target.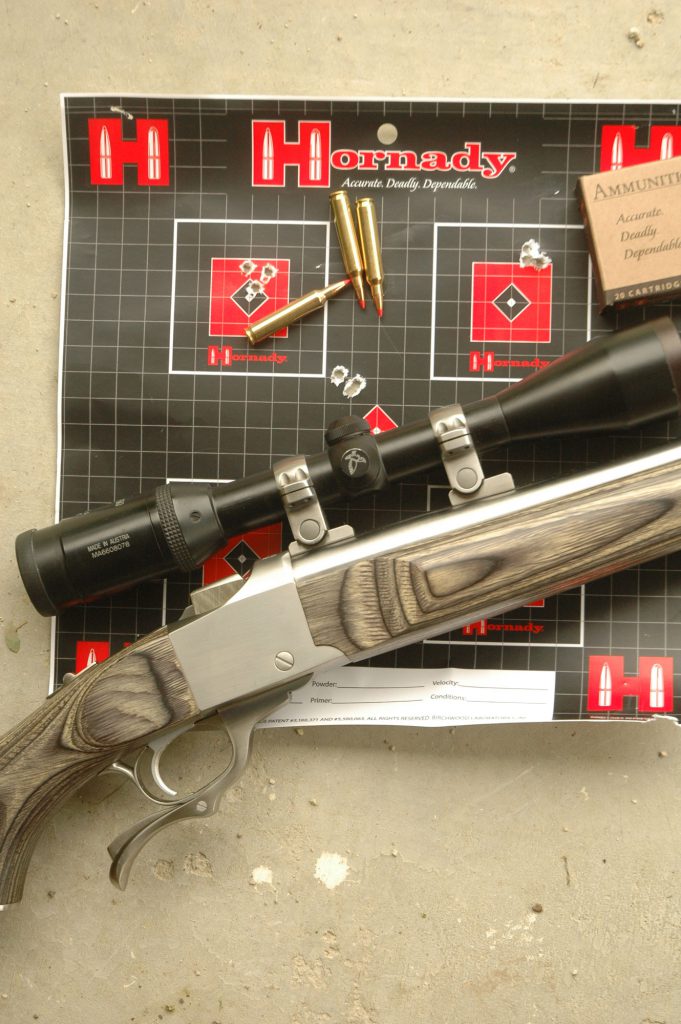 Obviously, different situations require more or less accuracy. I shoot the occasional coyote on the Kansas farm, and we wear out the armadillos because they dig up the yard, but an annual prairie dog shoot is my primary varmint hunting. A prairie dog is about three inches from back to belly so, that's the window you must hit, and we do some of our prairie dog shooting beyond 400 yards. A one-inch group at 100 yards, what we call "Minute of Angle" (MOA) can be expected to naturally disperse to four inches at 400 yards…without taking into account wind and wobble. One MOA accuracy isn't good enough for prairie dog shooting.
For big game, one MOA probably isn't good enough if you're into the extreme-range shooting in vogue today. That's not my thing but, in big country, I like to know I can shoot at a quarter-mile if I have to. So, like most of us, I often demand more accuracy than I need. This is totally okay, because teeny little groups give tremendous confidence!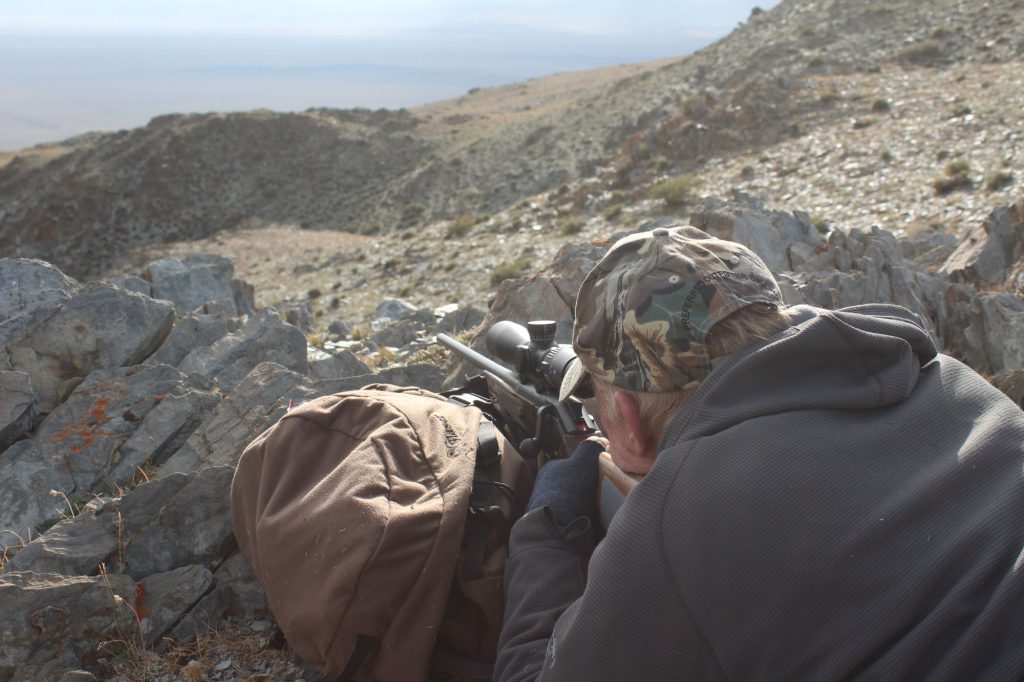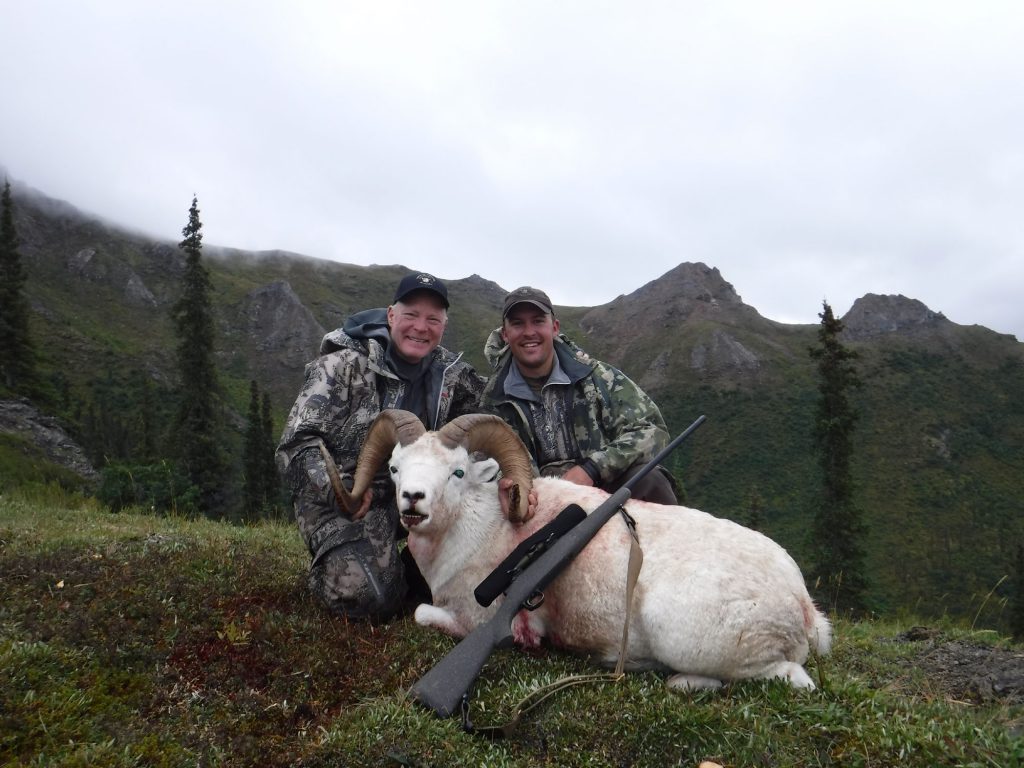 The rifles I've mostly used for my mountain hunting are just about as accurate as my prairie dog rifles. This is overkill. Despite the legend, I've rarely needed to reach out for any of the sheep or goats. Sure, I've made some long shots, but I've taken various sheep and goats within bow range. Thing is, with mountain hunting, it often comes down to just one opportunity, take it or leave it. It's wise to be prepared for a worst-case opportunity!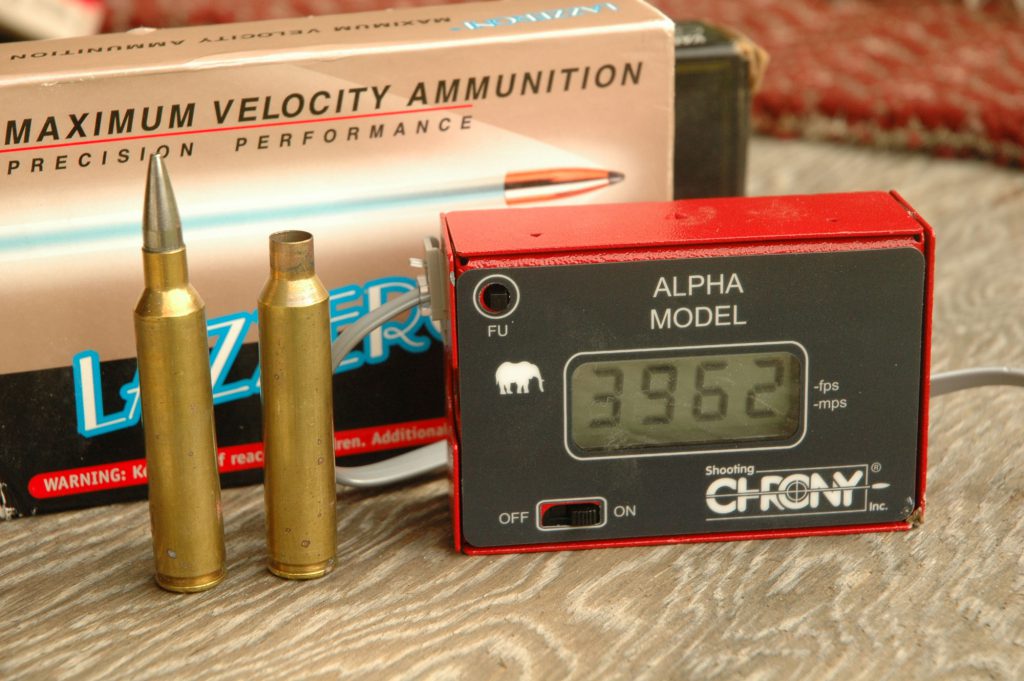 So, let's turn to velocity. I was a kid, avidly devouring gun magazines, when the first "magnum craze" of the late Fifties hit. Every new cartridge carried a magnum suffix, Roy Weatherby extolled the virtues of velocity. Things settled down in the Seventies and Eighties. Then John Lazzeroni burst onto the scene with his extensive lines of super-fast short and long magnums. At the start of the new millennium, major manufacturers asked us to accept something like 15 fat-cased unbelted magnums. Not all of these cartridges could become popular, and some are already gone. Recently, things seem to have calmed down again. The thirst for velocity doesn't seem as strong as it once was, perhaps because of the incredible popularity of the 6.5mm Creedmoor, which is not a fast cartridge.
Another factor is wonderful improvement in optics. Accurate and inexpensive laser rangefinders now allow near-perfect knowledge of distance…and many shooters now rely on adjustable turrets. Trajectory is, after all, just a series of numbers. Know the range, know the numbers, and dial the range. The Creedmoor isn't fast, nor is the almost-as-popular .308 Winchester but, with rangefinders and dial-up turrets, cartridges don't have to be fast to enable consistent hits at long range.
Before these advancements in optics, and before the word "magnum" was so over-used that it came to mean nothing, a primary argument for bullet speed was that it flattened trajectory, enabling hits at distance without undue holdover. I use dial-up turrets, and also additional aiming points within the reticle. I spend a lot of time at the range shooting at actual distance, making sure my "data" is correct.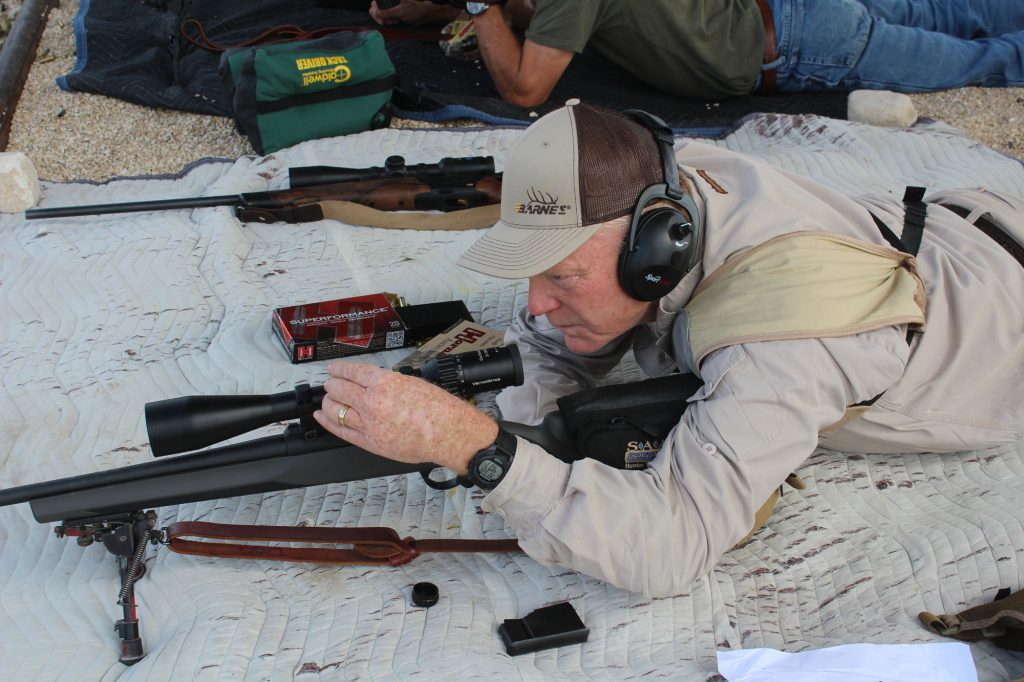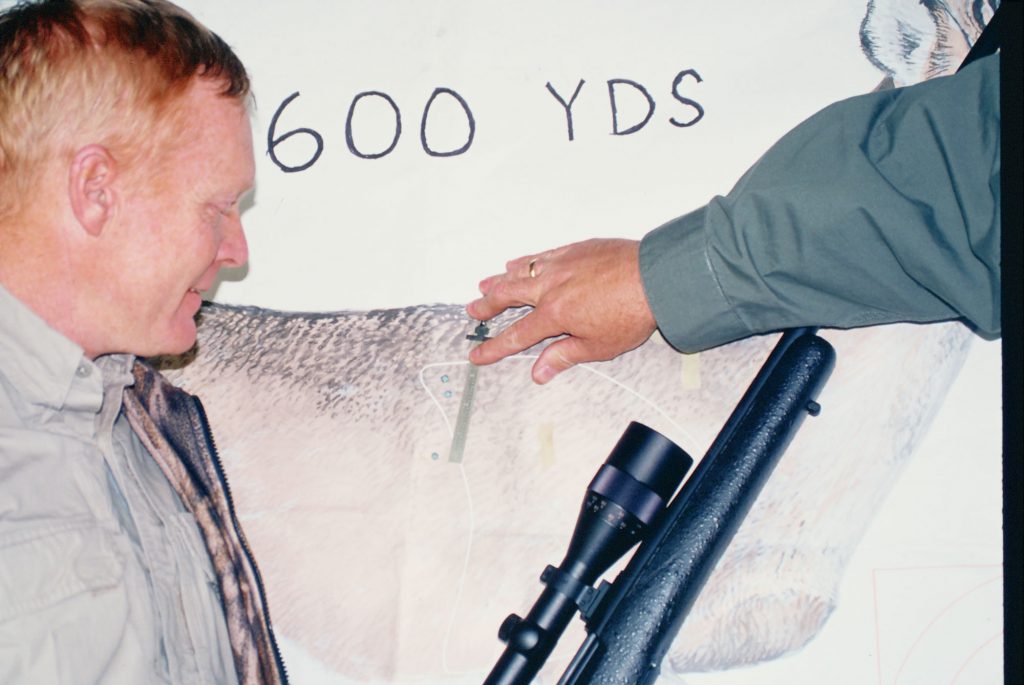 "Long range" means different things to different shooters. For myself, I can't imagine shooting at an unwounded game animal much past 500 yards. However, just like I often want more accuracy than I need, I set up my open-country hunting rifles so that I can punch paper or ring steel to 600 yards and beyond…even though I'm unlikely to use the full capability in the field. Most of my shots at game are well within 400 yards, but if you know you can hit confidently to twice the distance you're actually shooting, it's a wonderful confidence-builder.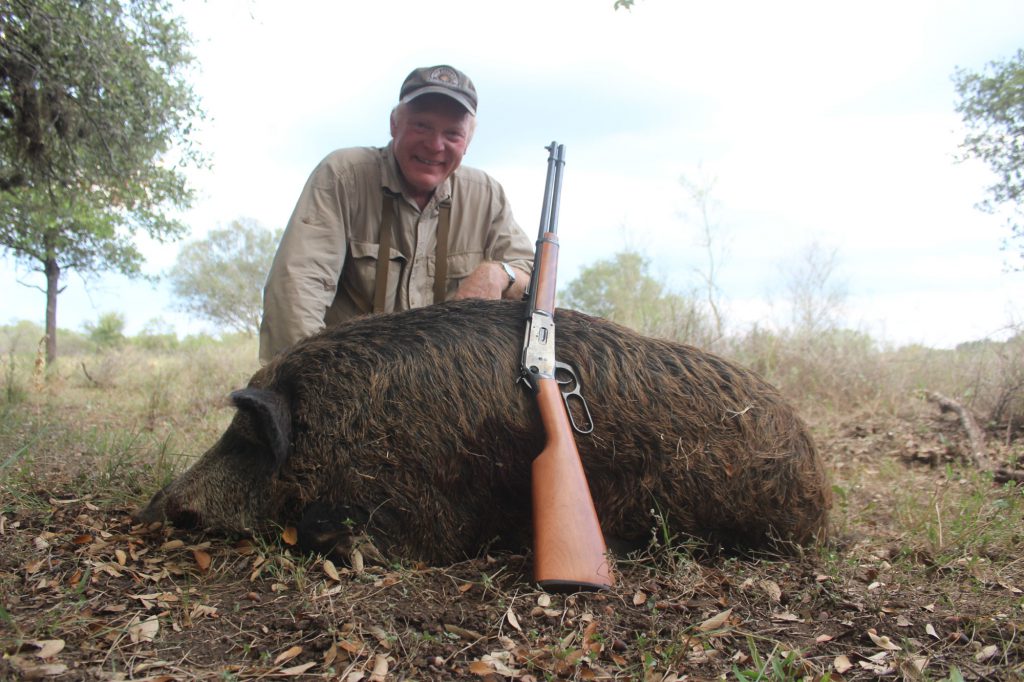 Perhaps because I'm a child of that first magnum craze, I still believe in velocity, at least in open country. For dangerous game, whitetails in my Kansas woods, and hog hunting, I don't worry about speed because I'm not going to shoot very far. In big country, whether mountains, deserts, or plains, I use fast cartridges.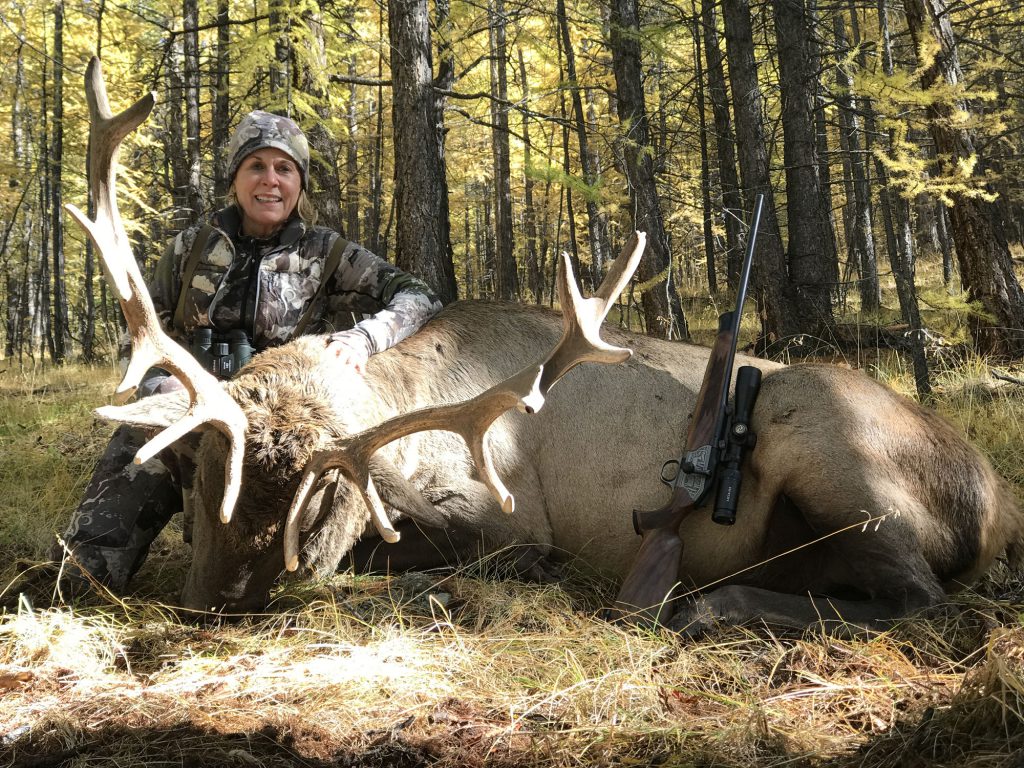 They don't necessarily have to called "magnums." The .270 Winchester, never called "magnum," is fast and flat-shooting. The new 6.5mm PRC isn't called a "magnum"—but it's as fast as many that are. I also use fast cartridges that are called magnums: 7mm Remington Magnum, .300 Winchester and Weatherby Magnums and, fastest of all, the 6.5-.300 Weatherby Magnum.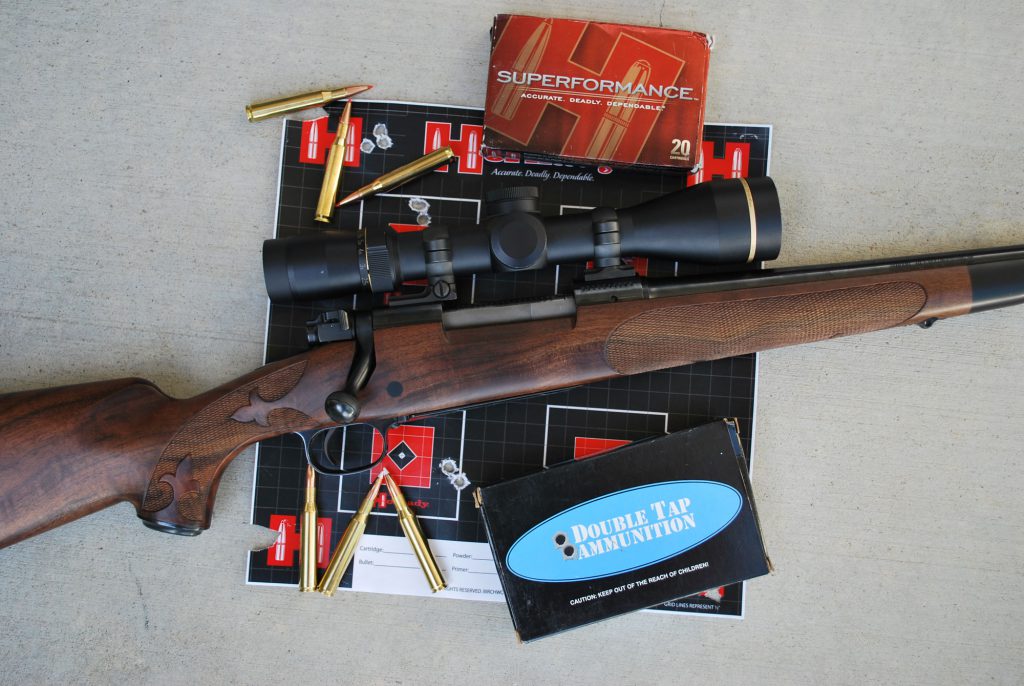 Although recoil is more severe than with slower cartridges in the same bullet diameters, I use faster cartridges for two primary reasons. First, even with precise dial-up scopes, I still rely upon flat trajectory for much of my game shooting. Dialing is good, and the more you do it the faster and more comfortable you become. However, in the excitement of shooting at game, it's easy to make mistakes: Mis-dialing. or the common error of forgetting to dial back down if you don't shoot.
Typically, I sight-in a bit high at 100 yards so that I'm dead-on at 200 yards. With a standard 130-grain load, my .270 is down about 6.5 inches at 300 yards…and so is my .300 Weatherby Magnum with the 200-grain ELD-X load I've been using. At 300 yards I'm not going to dial; I'm going to take advantage of that volleyball-sized vital zone that I need to drop my bullet into! For a 300-yard shot I'm going to hold just a bit over the horizontal center. Faster, simpler and, provided I'm steady and can read the wind, little chance for error!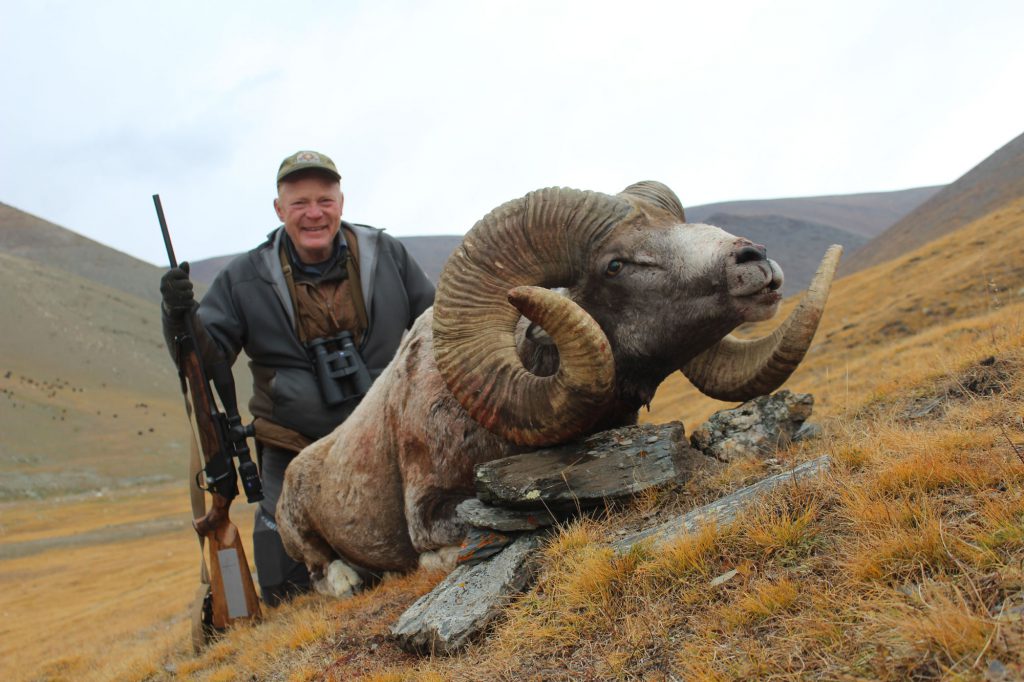 Between 300 and 400 yards, I keep edging the crosshair up toward the backline…but I'm unlikely to dial because, with a flat-shooting cartridge I don't need to (so long as I know the range and the drop). Interestingly, both loads (.270 Winchester and .300 Weatherby) have the same drop at 400 yards: 18.4 inches.
Remember the old adage: "Hold on hair, never on air!" Things change when you must aim above the animal and "hold on air" some estimated distance over the backline. On small-bodied deer, at 400 yards I'd need to hold about eight inches over the backline to account for 18.4 inches of drop. On unfamiliar animals, what, exactly, does eight inches look like? At that point I'm going to either dial the holdover with the turret, or use a lower stadia line in the reticle, either or both verified on the range. I want to "hold on hair" as far out as I can, so I accept a bit more recoil, and I do my open-country hunting with faster cartridges.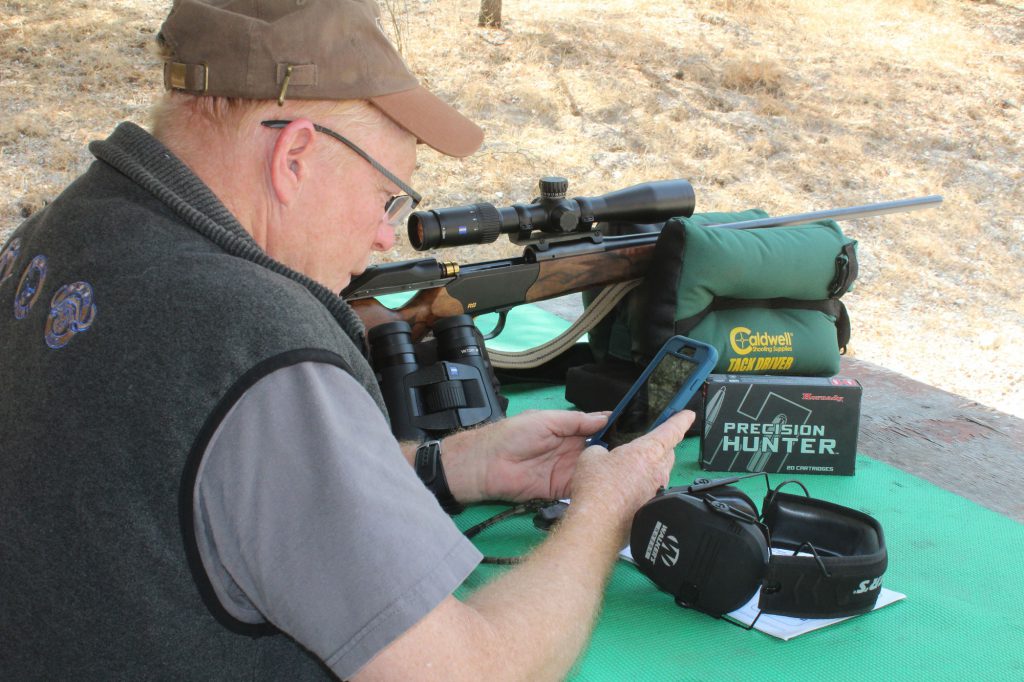 The second reason velocity remains important is because the mathematical formula used to compute kinetic energy in foot-pounds uses velocity squared, while bullet weight is taken as is, and caliber (bullet diameter) isn't part of the equation. So, as velocity increases, projectile energy goes up exponentially. I believe bullet weight matters. A 180-grain bullet may not "hit harder" than a 150-grain bullet of like diameter but, on game, if of similar construction, it's probably going to penetrate better. I believe frontal area (bullet diameter) also matters: A .30-caliber hits harder and transfers more energy on impact than a .25-caliber.
In most target shooting, neither energy yield, nor penetration, nor bullet performance matter at all…but in hunting all are critical. There's probably no great sin in being "overgunned," but nobody wants to accept more recoil than is comfortable…and certainly not so much that shooting is impaired. Shot placement is paramount…and bullet performance counts heavily. Although there are theories, no one can say exactly how much bullet energy is required to effectively take game of various sizes. However much that is, I'm certain we should have more bullet energy for elk-sized game than for deer. And equally sure that we need about the same amount of energy for clean kills whether the distance is 200, 400, or 600 yards. So, it's about energy projection. As you give up velocity, whether to slower, lighter-recoiling, cartridges or to distance (or both), you are losing bullet energy and at some point, you no longer have enough. Accuracy and velocity both influence bullet selection, so we'll tackle that next month!