By
Craig Boddington
The rimfire .22 Long Rifle is essential. With lack of recoil, low report, and cheap ammo, there's really nothing better for small game, plinking, and practice. For serious riflemen, a fast "varmint cartridge" between .17 and .22 caliber is almost as irreplaceable.
Depending on preferences, it might be a .204 Ruger, .223 Remington, .22-250, or one of a dozen others. This rifle will be used for small varmints and coyotes in more open country. Not to be ignored, it will also be used to shoot for accuracy, and to improve one's shooting. Because: Cartridges in this group are capable of extreme accuracy and are easy to shoot.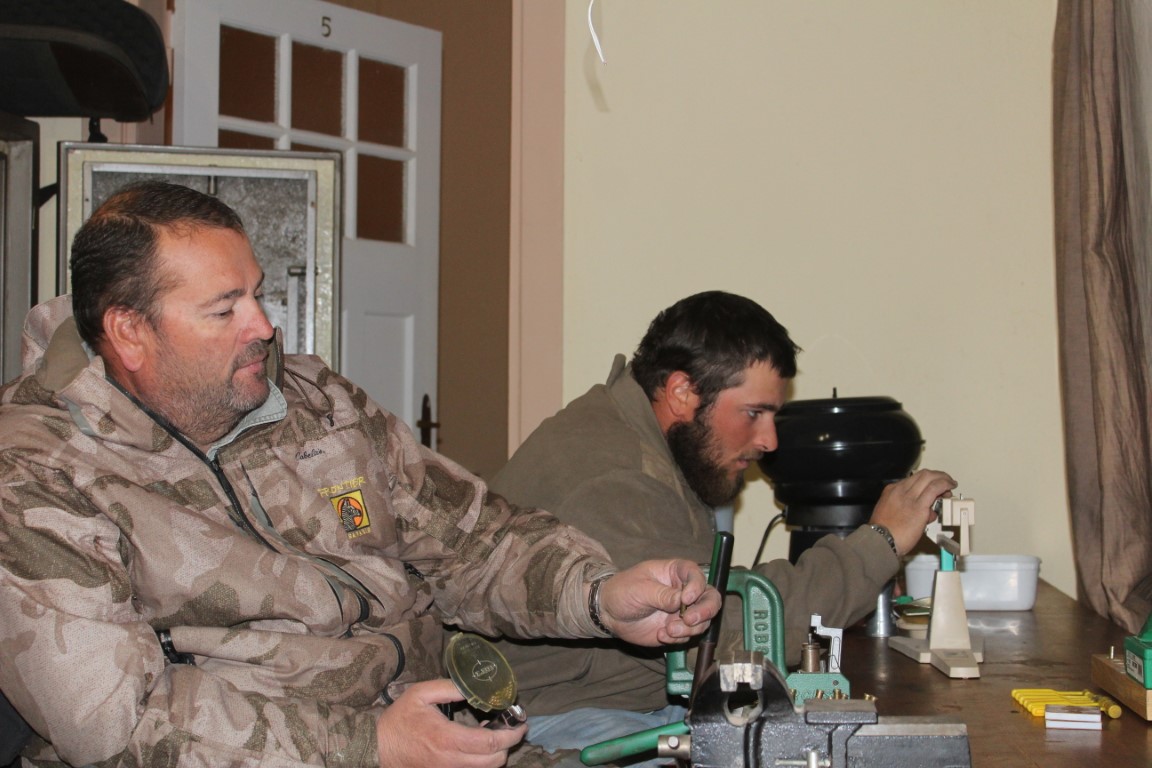 Not all of us want a bunch of rifles chambered to different cartridges, and certainly needs differ. Even so, there's a place and purpose for a cartridge that splits the difference between the .22 Long Rifle and the fastest varmint rounds. Such a cartridge has more range and power than a .22, but is capable of handling somewhat larger game…yet without undue destruction on small game. There aren't a lot of options in this niche, but the two most obvious are the .17 HMR and its parent cartridge, the .22 WMR (aka .22 Magnum), both great cartridges.
Ammunition is costlier than .22 Long Rifle, but cheaper than centerfires. Of the two, the .17 is faster and tends to be more accurate. However, the .17 HMR is marginal for coyotes, so its utility is limited. The .22 Magnum isn't as fast, but is adequate for close-range coyotes.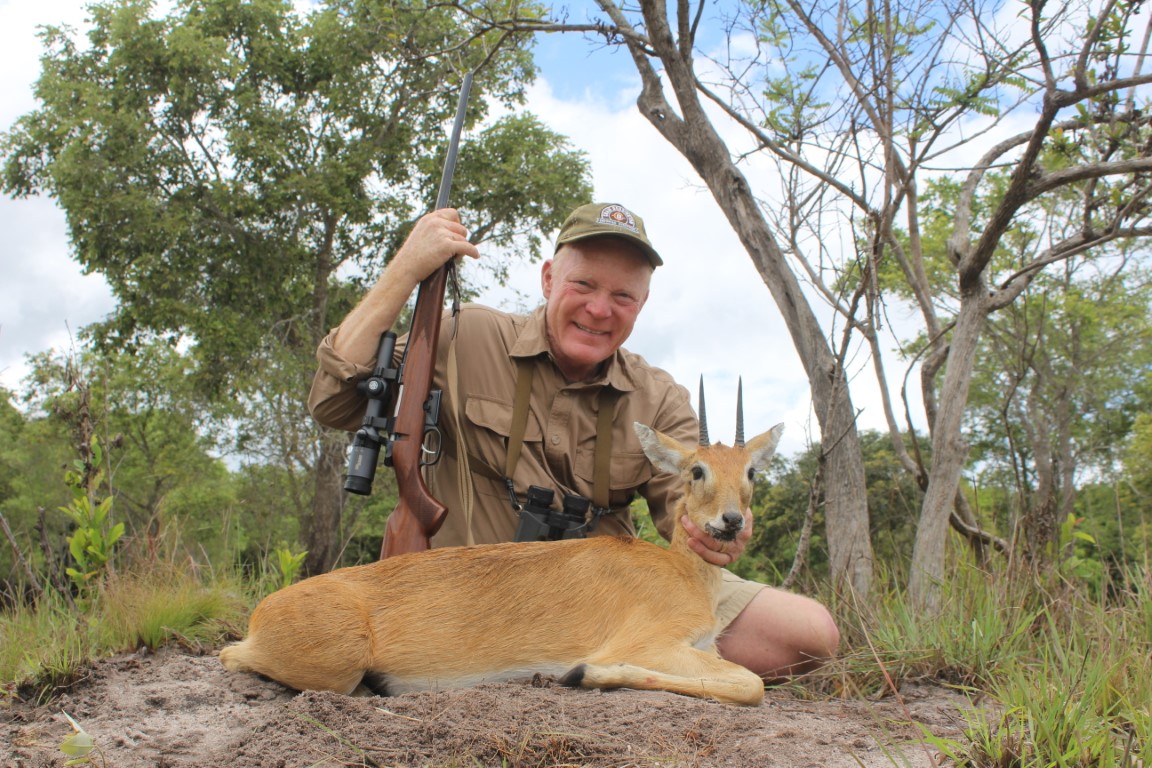 Centerfire choices between the rimfires and fast varmint cartridges are also limited. Certainly, we could include the .17 Hornet and .17 Fireball, but the .17's bullet is too light for game much larger than a fox. So, in order to get more bullet, we have to look at a couple of old cartridges: .22 Hornet and .218 Bee. Power levels are almost identical; the .218 Bee uses a 46-grain bullet at 2760 fps. The Hornet's traditional load is a 45-grain bullet at 2690 fps, with modern loads a bit faster.
For handloaders, there's little to choose between. However, I think the Hornet is the better choice, because of greater availability in rifles and loads. The .218 Bee was introduced in 1938 in Winchester's Model 65 lever-action, attempting to breathe new life into the old 1892 action. Winchester still loads .218 Bee, but factory ammunition uses blunt-nosed bullets because of the M65's tubular magazine. A few bolt-actions and single-shots have been chambered to .218 Bee, but it offers no meaningful advantage over the Hornet, and is less popular.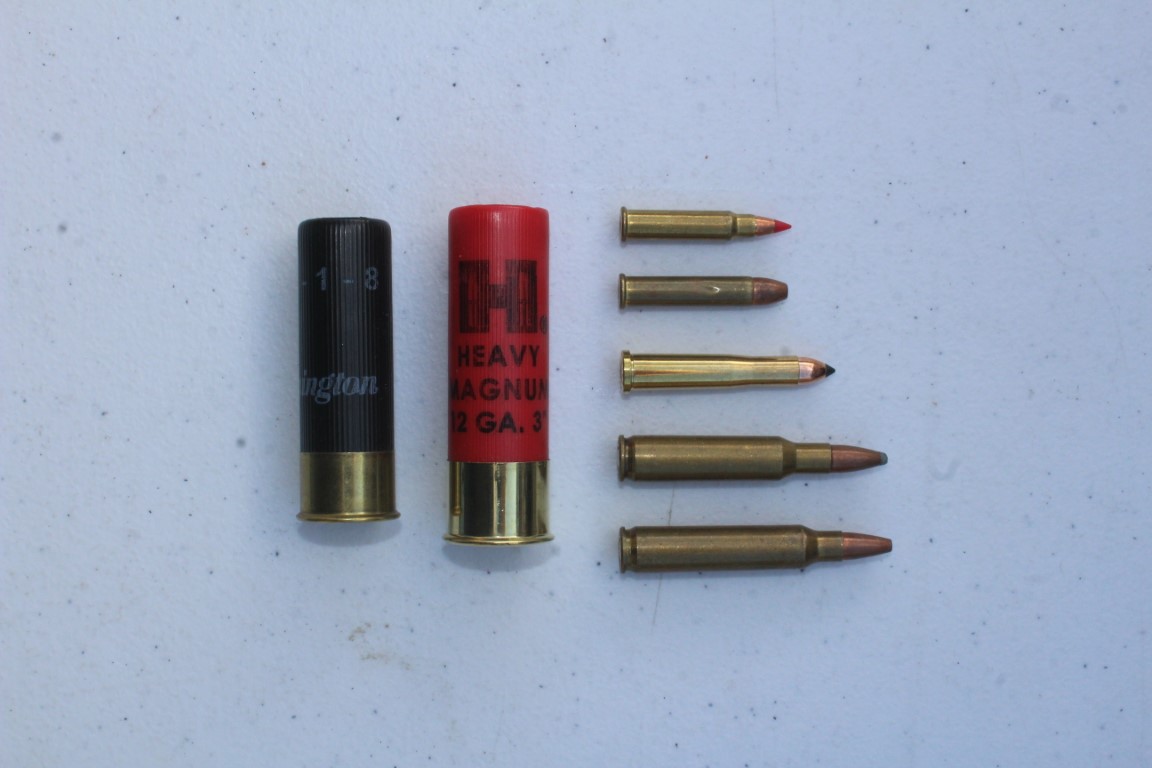 The .22 Hornet is a different story! Although its popularity comes and goes, it's a standard cartridge, consistently loaded by multiple sources, with a variety of bullet weights. Development is credited to Townsend Whelen and G.L. Wotkyns, with the case similar to the blackpowder .22 Winchester Center Fire (WCF). Introduced by Winchester in 1930, the .22 Hornet was the first centerfire varmint cartridge developed for smokeless powder…and it's still a good one!
35-grain loads are now available that reach 3000 fps. Even so, the .22 Hornet isn't impressive compared with the many faster .22 centerfires. On the other hand, it offers amazing performance from such a small case, with minimal recoil and good accuracy.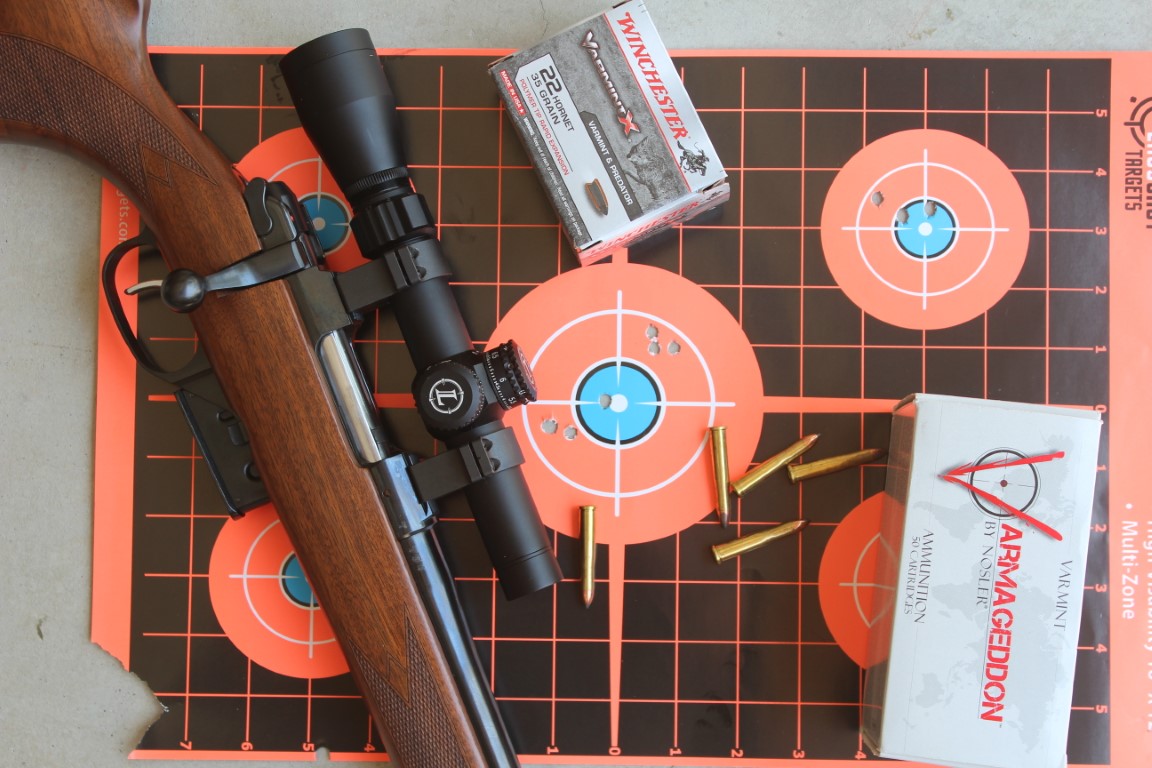 On varmints such as prairie dogs, woodchucks, and marmots, the Hornet is plenty of gun, and shoots flat enough at least to a couple hundred yards. Coyotes are tough, but it's powerful enough, with more range than can be wrung out of a .22 Magnum.
And, it has some specialized uses. Purist turkey hunters gnash their teeth and rend their garments over this but, after all, it is legal to use rifles on turkeys in several states. Doesn't matter to me whether you approve or choose to participate. For those who do, the .22 Hornet is the perfect "turkey rifle." Accurate enough for head shots, but powerful enough to anchor even the biggest gobbler with a well-placed body shot…without damaging much meat. My Dad was not a serious rifle guy and owned few. One was an early Oregon Kimber .22 Hornet. He loved to shoot prairie dogs with it. We still have it and, yes, Dad hunted turkeys with it. So have I!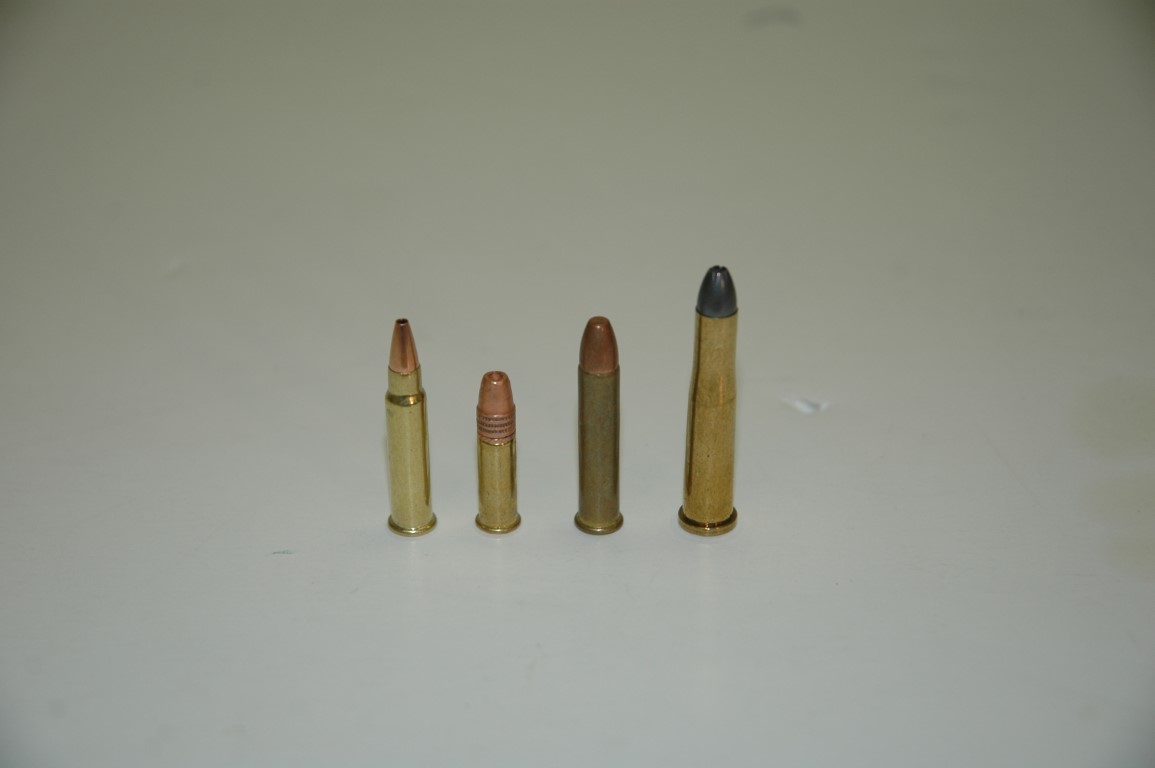 The .22 Hornet is legal for deer in some states (usually under an "any centerfire cartridge" rule). Generally speaking, I think this is a bad idea but, with perfect shot placement, I've seen the Hornet take grownup whitetails very cleanly. More appropriate, and an ideal niche for this great little cartridge, is the often-oddball class of what I think of as "small big game." In North America we were cheated in this category, with few options. The Hornet is ideal for thin-skinned animals such as lynx and bobcat, so is a fine tool for trappers and houndsmen. And it's perfect for javelina. Usually not difficult to locate or stalk, the javelina is a uniquely American animal and makes an awesome mount. Weighing maybe 50 pounds, I can't imagine a more perfect javelina rifle than a .22 Hornet.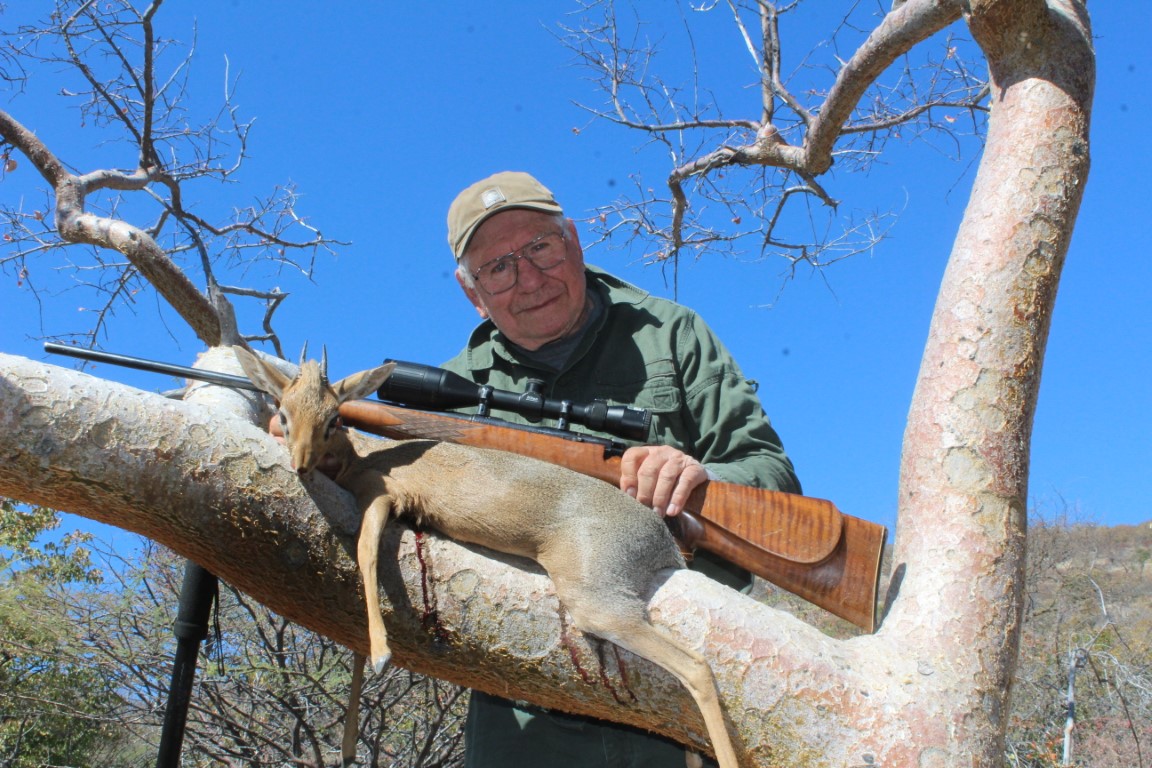 Elsewhere, the utility expands. Africa has a full suite of small predators, and is blessed with a wide variety of pygmy antelopes. In deep forest a shotgun is the preferred tool, but in more open terrain a scoped rifle is almost essential. These animals are thin-skinned, and the standard plains game rifle does too much damage. My long-time boss "Pete" Petersen loved his .22 Hornets. He used them widely at home for varmints (and sometimes deer), but he always took a .22 Hornet to Africa…not only for the tiny antelopes and small predators, but for camp meat up to impala and reedbuck. I haven't always taken a Hornet to Africa, but I've often borrowed a page from Pete and taken a Hornet, especially when a "special" pygmy antelope was on the menu.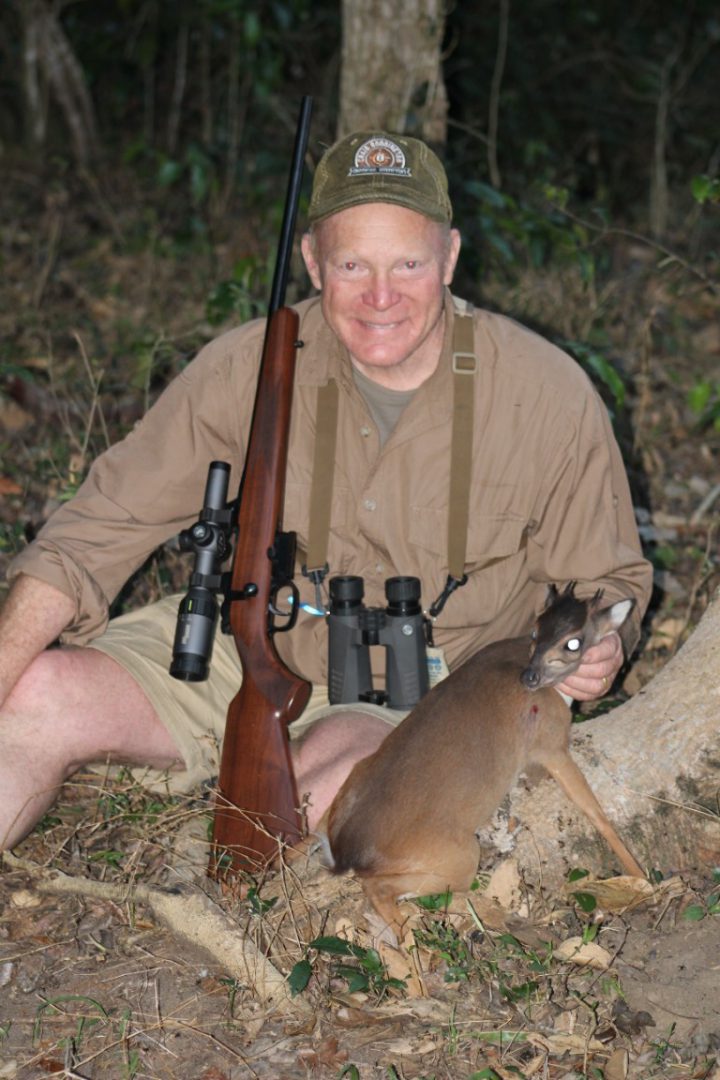 Several times I took a Hornet barrel for a Thompson/Center Contender (perfect). Other times I've borrowed Hornets from outfitters. Although still fairly popular over here, .22 Hornets are common in southern Africa, simply because they're so useful. A couple of years ago in Namibia, my friend Harley Young wanted to take a Damara dik dik and a klipspringer to complete his "Tiny Ten." Outfitter Barry Burchell had a nice Anschutz .22 Hornet…but little ammo. No problem, we spent a couple hours at his loading bench, whipped some up, and after checking zero Harley made two brilliant shots.
Coastal Mozambique is blessed with several uncommon pygmy antelopes: Suni, red duiker, and blue duiker in patches of thick forest; and lots of oribis in the open pans. In the thick stuff we usually use a camp shotgun, but I thought a Hornet might be better. With a rifle in close cover, you must find a hole to thread the bullet through, but with a low-power scope you often can.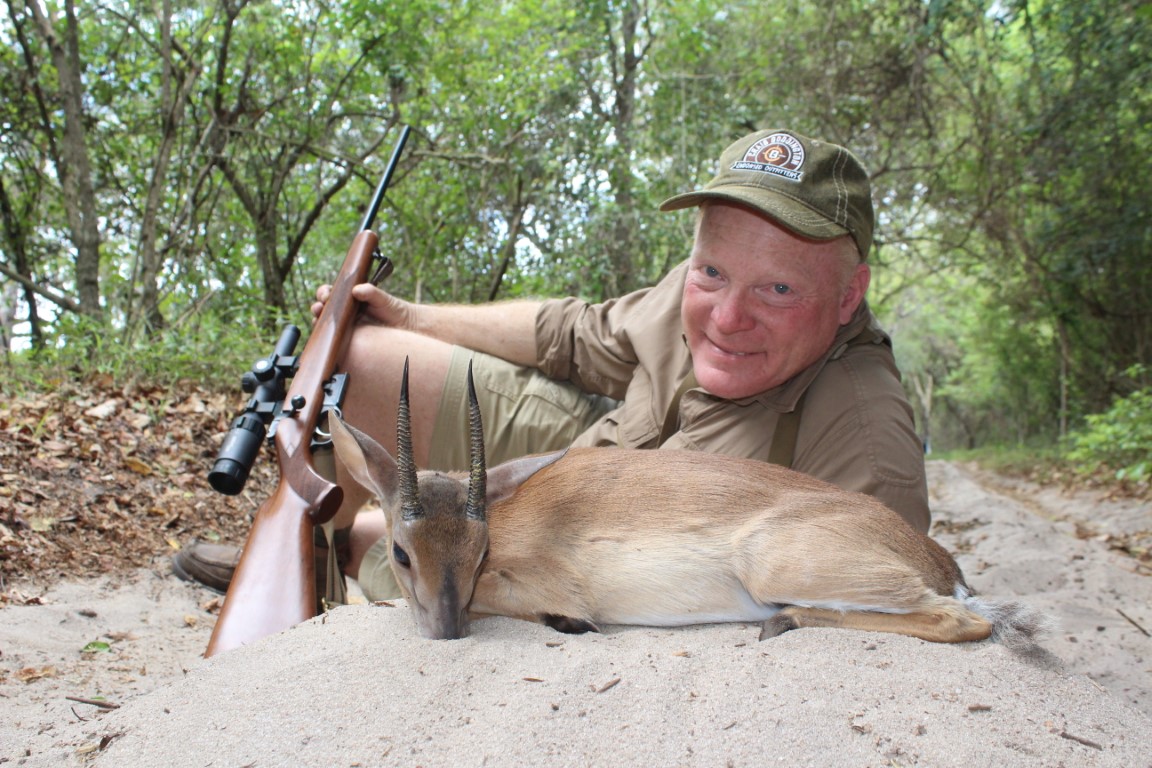 In 2018 I took a little CZ 527 in .22 Hornet with a little Leupold 1-4X scope. I would have preferred the traditional 45-grain bullet, but that particular rifle grouped best with Nosler Varmageddon with a light, fast 35-grain bullet. It was magic! Finding a clear path to shoot through proved easier with the scoped rifle than with a shotgun, and performance was perfect. Even on suni and the tiny blue duiker, the little 35-grain bullet opened nicely and was consistently lodged against the hide on the far side, dramatic effect with almost no damage. In just a few days I took excellent suni and both blue and red duiker in the forest. The same load accounted for oribi and reedbuck in the open, but I kept the shots within 100 yards.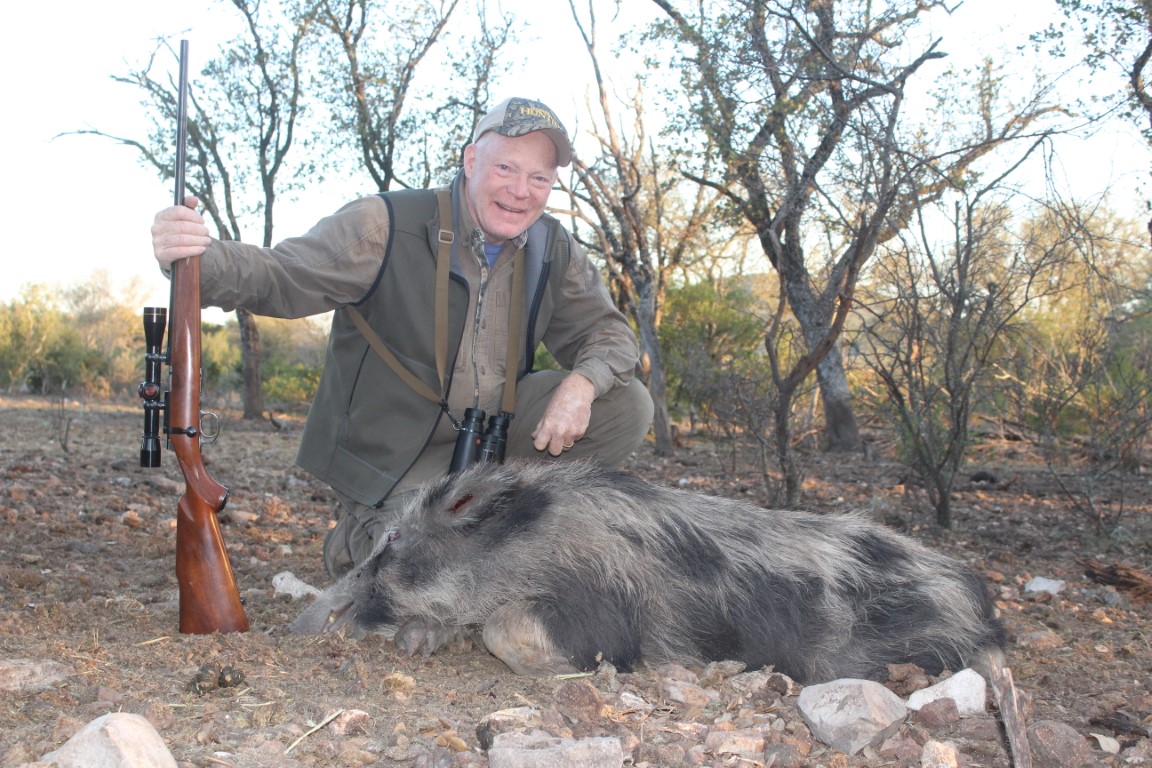 Daughter Brittany has been keeping her grandfather's Kimber .22 Hornet, but we took it out of mothballs this spring in the Texas Hill Country. I had every intention of shooting a javelina with it, but I couldn't bring myself to; I couldn't figure out what I might do with it! Wild hogs are another story; we were on Tom Hammond's Record Buck Ranch, a place with a major pig problem. The challenge: The .22 Hornet isn't really enough gun for hogs…you gotta be careful.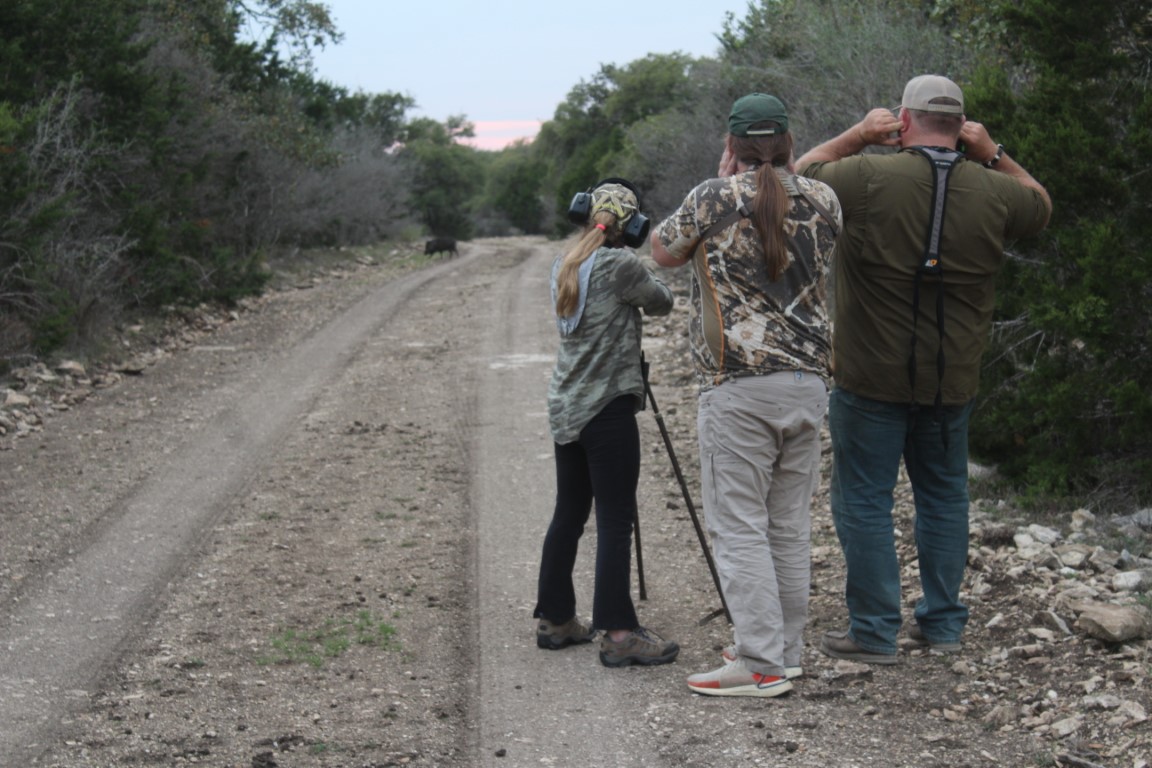 Houston Erskine and I stalked a deer feeder one morning and caught a couple of hogs. The ugliest spotted hog I ever saw was going at it eagerly, not a large pig but too big for a .22 Hornet…unless you're careful. I got Dad's Hornet on sticks at about 70 yards, and found the base of the ear in the crosshairs. At the shot the hog went over backwards and never moved. That's being stung by a Hornet, what a wonderful little cartridge!