By
Craig Boddington
We live in an age of specialization…in almost all things. Instead of gunwriters, today we mostly have handgun writers, rifle writers, shotgun writers; few among us do it all. The gunwriters I grew up reading were more versatile. Elmer Keith was highly skilled with all three tools, and wrote about them almost equally. My old friend Colonel Charles Askins equally so: Multiple times national pistol champion, renowned live pigeon shooter, successful competitor in various rifle disciplines. Jack O'Connor is best remembered as a rifleman, but his work included the excellent The Shotgun Book. O'Connor did comparatively little handgun writing, but he did a lot of handgun shooting, including in competition.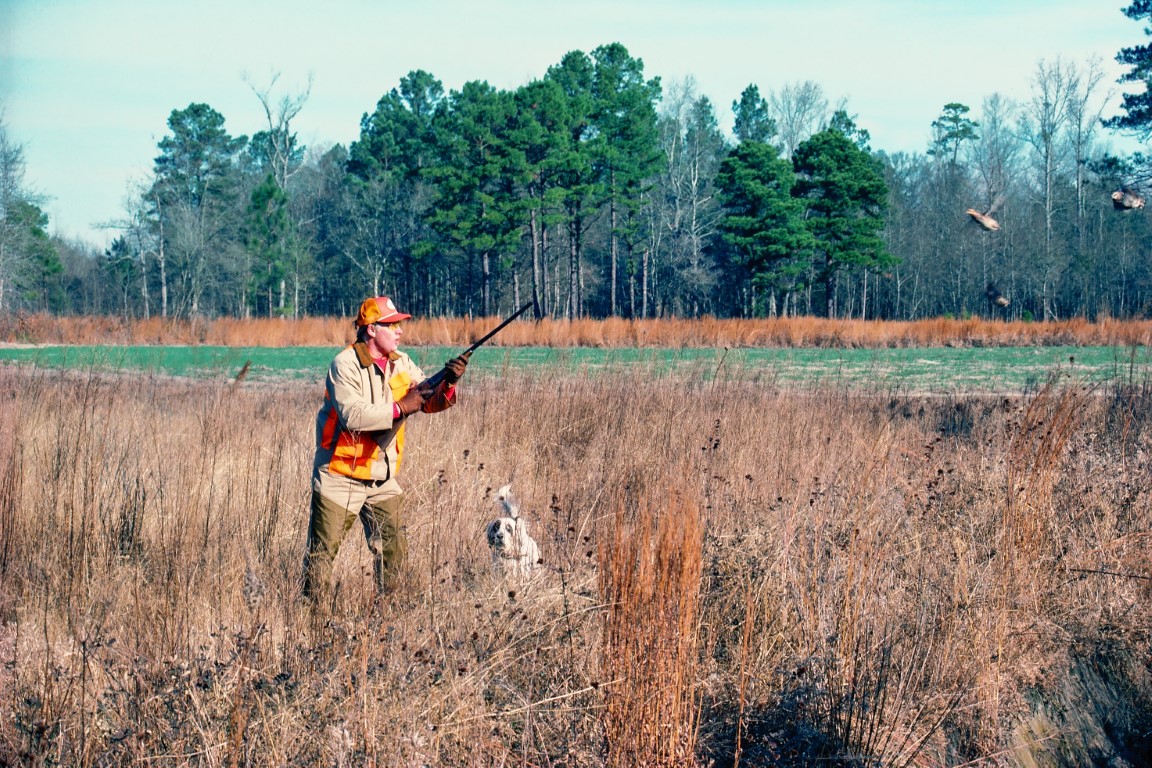 That was a common thread for that generation: Most gunwriters competed in various disciplines. In part, this was a product of their time. Games like three-gun, combat pistol, cowboy action, sporting clays, didn't exist. Competitive disciplines were set-piece and formal, but that shooting was available. Across most of the country, game numbers were down, but targets are always in season. So, the gunwriting greats of yesteryear did a lot of target shooting with rifles, handguns, and shotguns.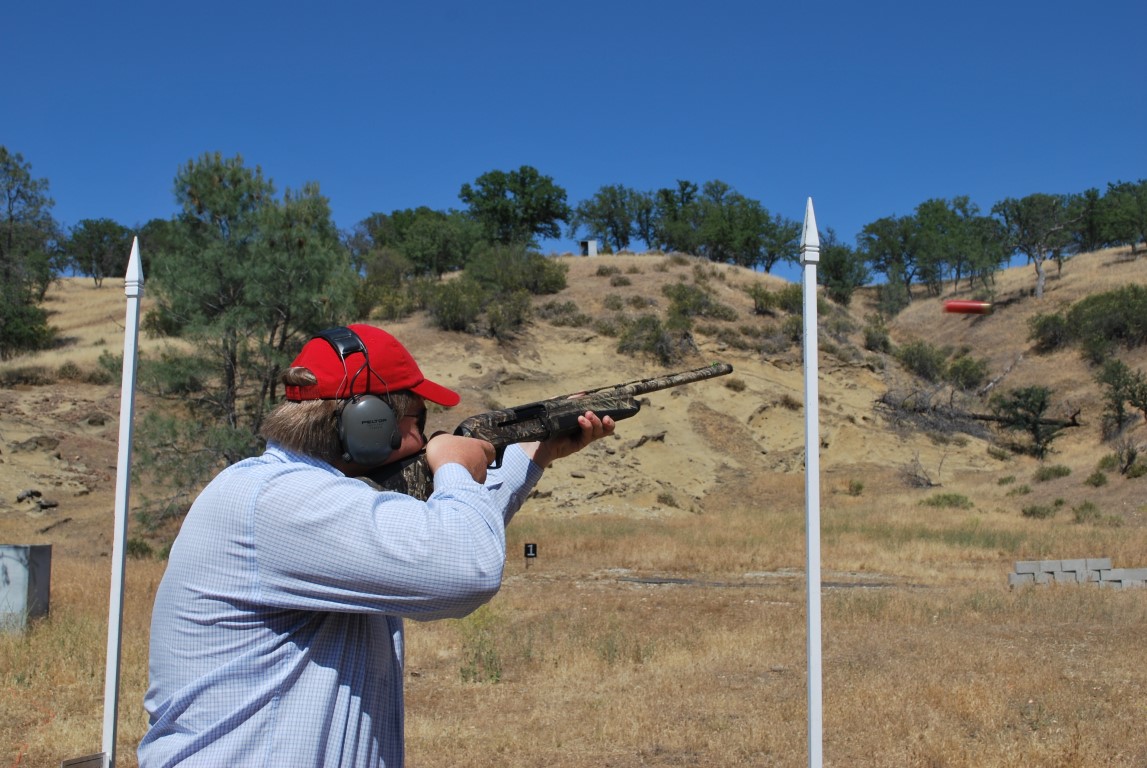 Some of my peers and colleagues pursue modern games, such as PRC, three-gun, and various handgun disciplines. A few make the annual pilgrimage to Camp Perry for the most traditional disciplines. Me, I haven't actively competed for ages. When I was young, various shooting games were all-consuming. I grew up shooting American trap, some skeet, was good (never great). In college, I competed in smallbore, both rifle and pistol, and shot service rifle and pistol in the Marines. Again, I was good (never great), but I have trophies, medals, and badges won with rifles, handguns, and shotguns. Honestly, with all the great hunting opportunity we have today, I haven't compete for years. I still practice (a lot), but all this gave me a pretty good all-around background.
I've been mostly pigeonholed as a rifle writer. Wasn't always that way. I once did a lot of shotgun writing because that was what I knew best. Today, the publications I write for don't use much shotgun content, so scattergun assignments are infrequent.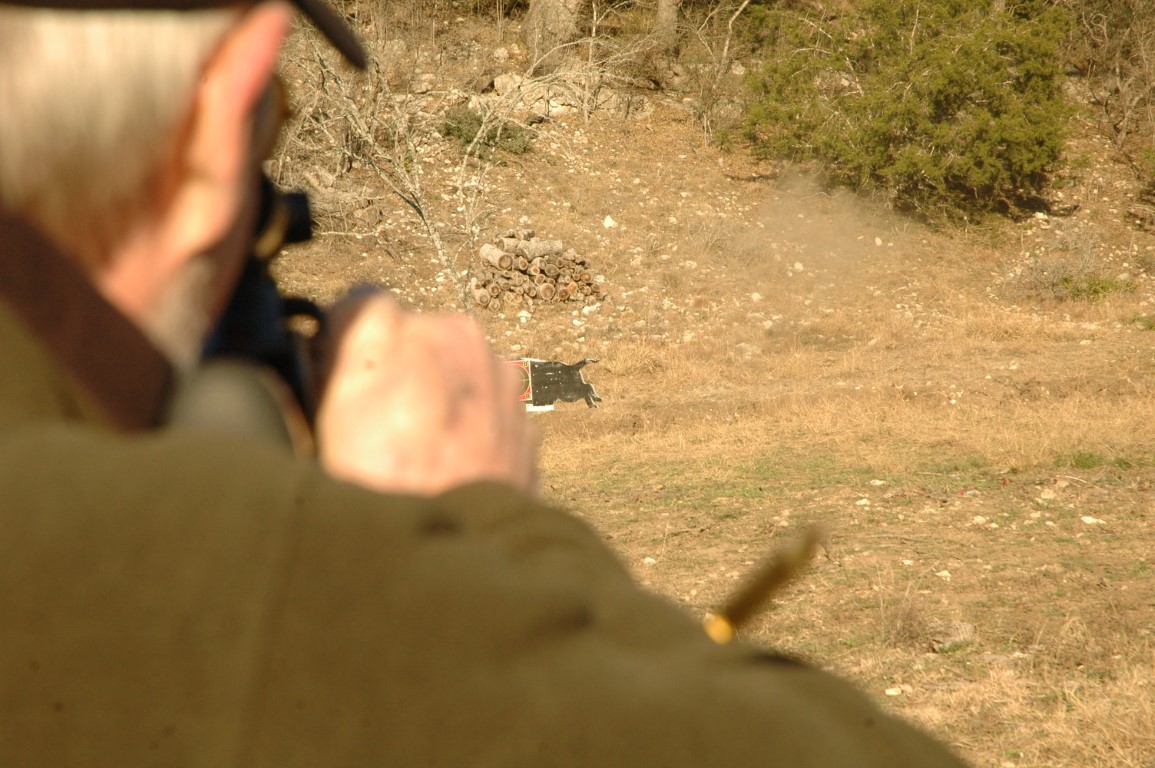 As a young writer, I also did a lot of handgun stuff. The magazines I started with used a lot of handgun content, and economics and experience were also factors. A story—handgun, rifle, or shotgun—requires only visits to an appropriate range and time taking photos. Hunting stories require time in the field. Doesn't have to be costly. Hunting deer behind your house can produce material as valuable as any exotic hunt. However, it takes time to gain enough experience to write authoritatively and credibly about most hunting situations.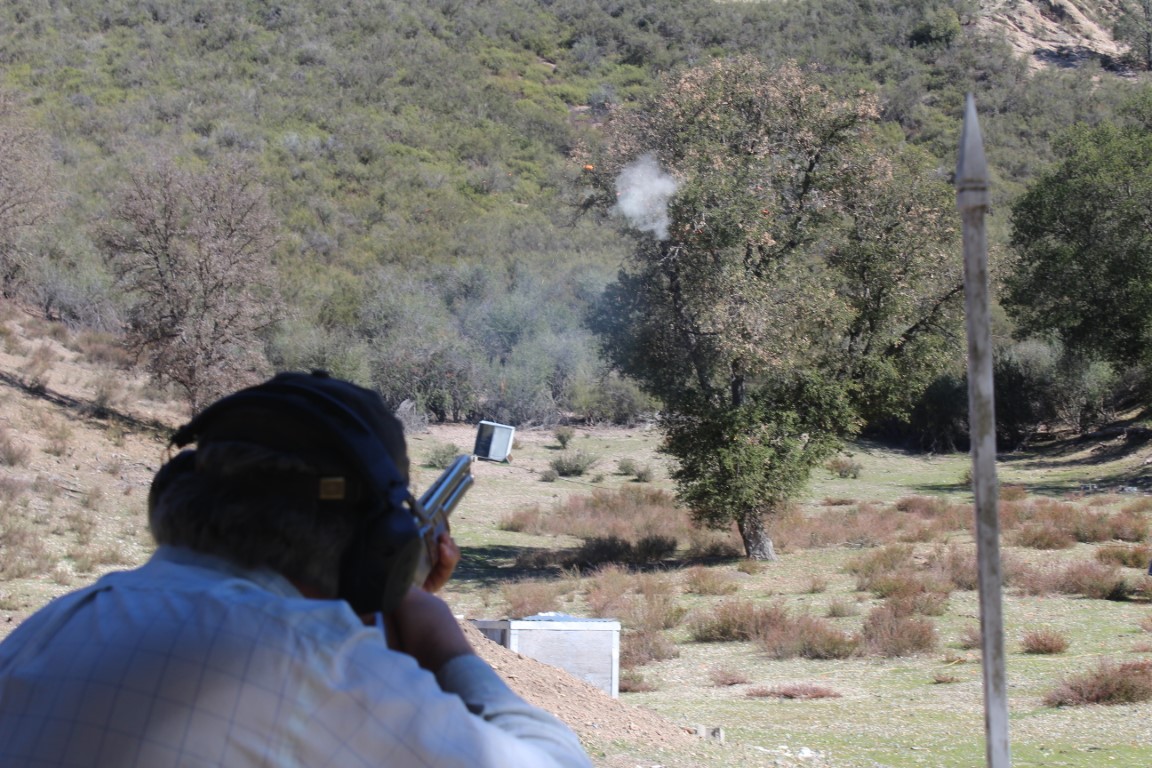 Regular practice is essential for consistent shooting performance. However, shooting is like riding a bicycle or driving a car; once you have basic skills, you don't have to relearn from ground zero. All shooting is about eye-hand coordination and concentration. So, shooting is shooting, and all shooting has at least some value for all other shooting. However, there are some radical differences among our three basic firearms.
Today, I lay no claim to being as versatile as the long-gone greats. Handguns are my weakest suit. In large part, because I have the least interest in them. I shoot handguns enough to maintain personal defense skills, and at one time I did a fair amount of handgun hunting. However, I'm not as fascinated by pistols and revolvers as by the intricacies of rifles and shotguns. As a result, my skill sets are weaker than with long guns.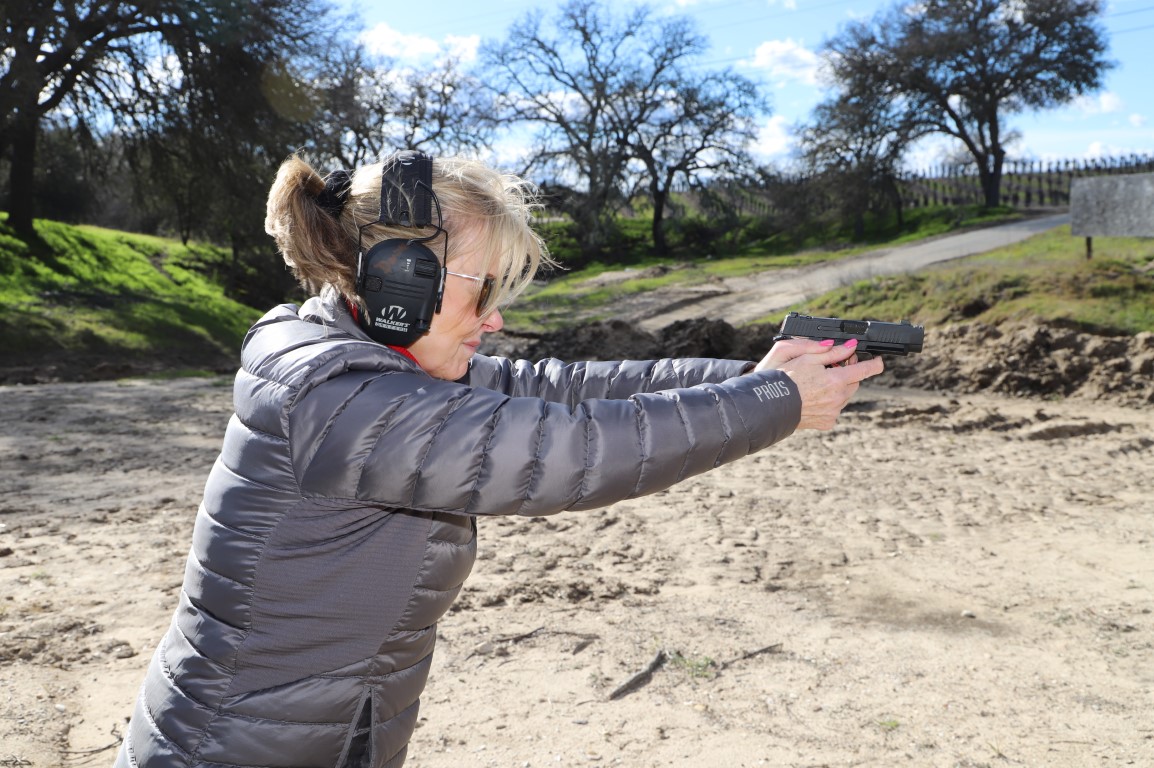 The competitive pistol shooting I did in my youth was formal one-hand shooting. "Bullseye" competition is still done, but the popularity of steel target games has changed handgunning styles. In the Marines they taught two-handed shooting, but preferred grip and stance have changed. I've done some catching up, but I'm a bit behind the times with handguns.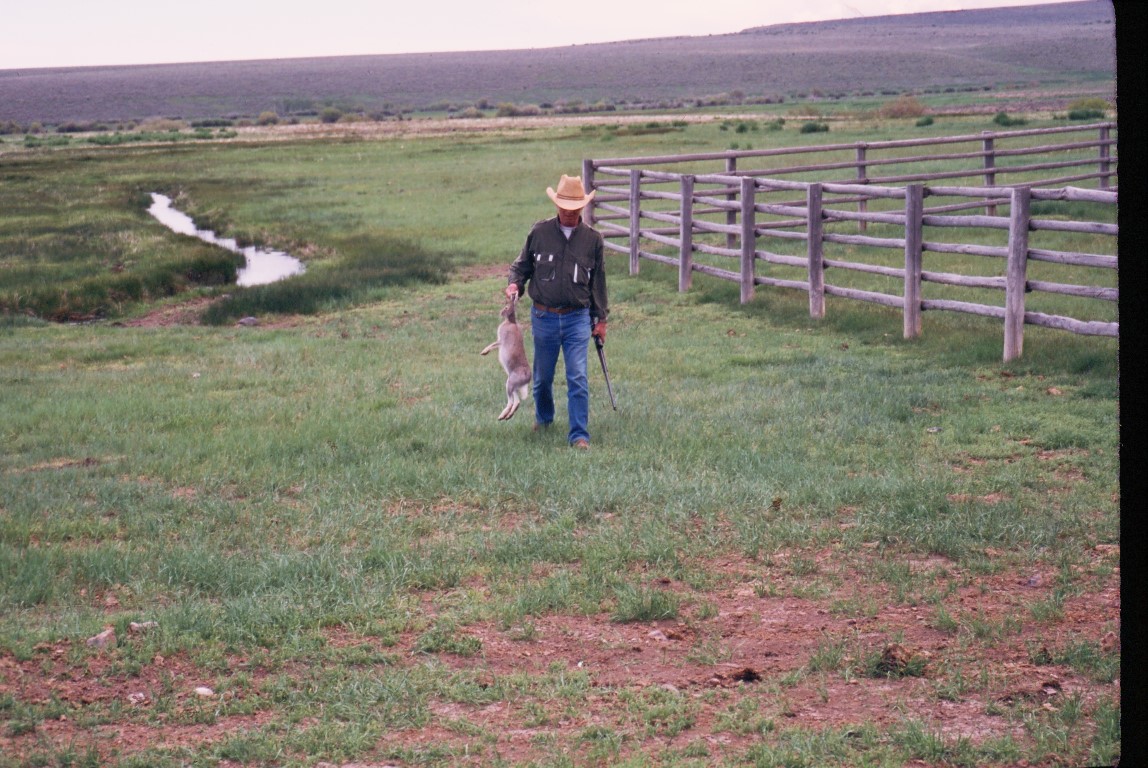 Handgun and rifle shooting in common rely heavily on the basics, especially breath control and trigger press. I still like the acronym from the Marines, the BRASS rule: Breathe, Relax, Aim, check Sight alignment, Squeeze. Shooting positions, distances, and capabilities vary hugely between rifles and handguns, but the basics are similar and transferable.
Shotgunning is different…but not always. I recently wrote that my Dad had a terrible time hitting turkeys. Pop was a great wingshooter, not a rifleman. For point targets, whether a turkey or a deer taken with slug or buckshot (or a steel target in Three Gun), the shotgun becomes like a short-range rifle. You must know where it shoots, and aim at the precise spot you need to hit. The good old BRASS rule applies.
Wingshooting and hitting clay targets are different. Everything is moving: Upper body, your arms, the shotgun…and the target. Except feet and legs. Stance is of critical importance; one of the biggest mistakes in fast upland shooting is to not take the half-second needed to firmly plant your feet. Breathing remains important; you exhale when calling for a target, and when a pheasant explodes under your feet…while you're bringing the gun up. No time to Relax! You do Aim the shotgun, swinging with the target, establishing the required lead. The swing needs to be smooth and continuous. Stopping the swing is a fundamental error—we all do it now and again.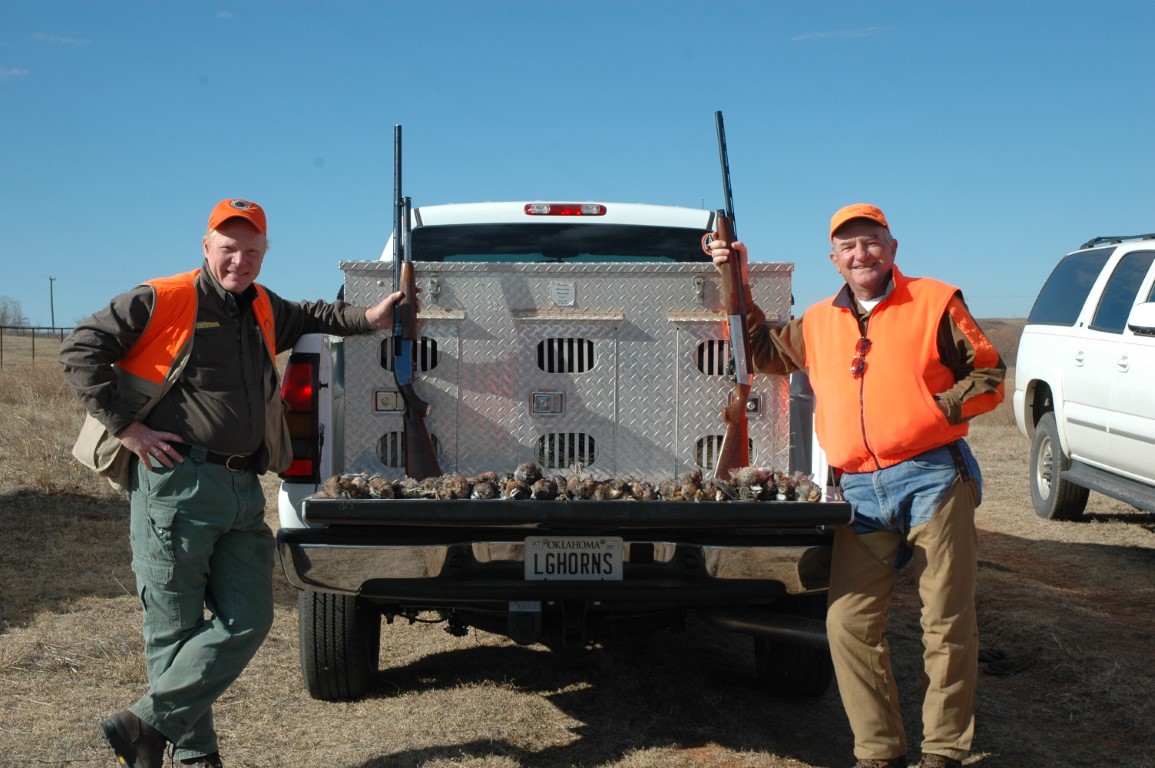 So, no time double-check Sight alignment, either. When the shotgun bead is in proper relation to—and moving with and ahead of—the target, the shotgun is fired. The trigger is not Squeezed, no time for the deliberate, steady increasing pressure as in a rifle or handgun. I think my preferred wording—trigger press, rather than "squeeze"—still works, but it's a sharper, faster pull. Shotgunners often describe it as "slapping" the trigger. I don't care for that because it implies a violent action, which can disrupt your aim as surely as jerking a handgun or rifle trigger. When everything looks right, you simply press the trigger hard enough to fire the shotgun in that instant.
Follow-through is equally critical with all three tools. No shot is complete until the projectile hits (or misses) its target. On flying targets, the swing continues through the target breaking or the bird falling. With a rifle or handgun, you stay on the trigger through the shot; it's a mistake to instantly release it, because of potential to disrupt the shot while the bullet is still in the barrel.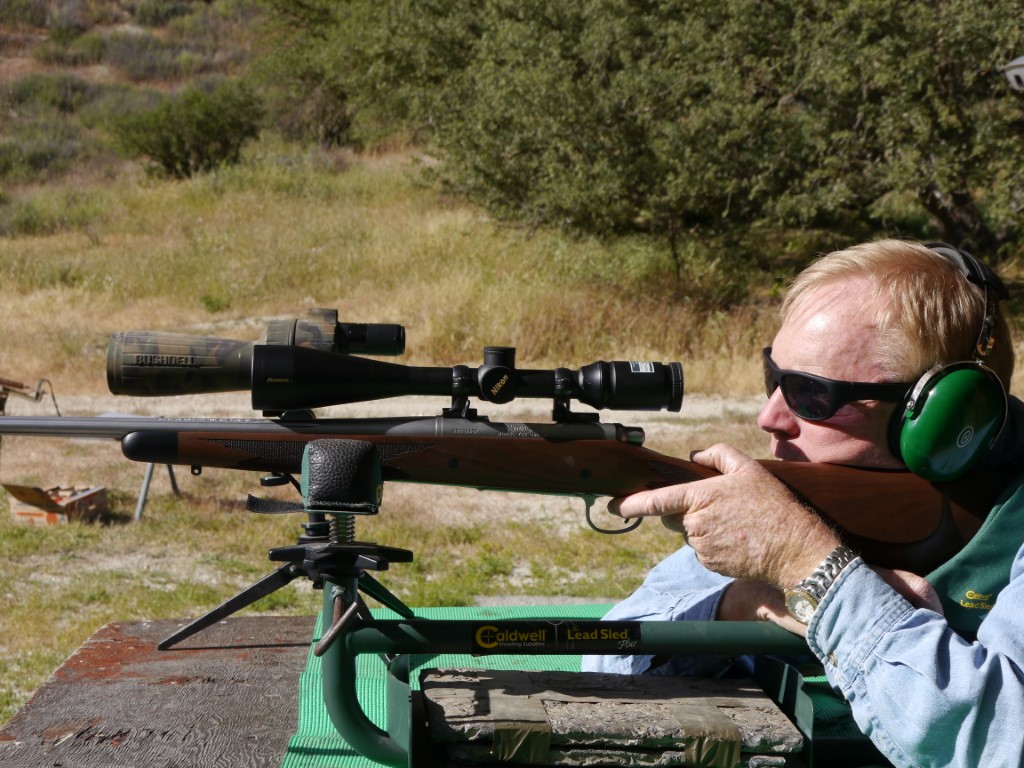 Same with shotgunning except: In wingshooting you continue to swing with the bird, but in case of a miss you must quickly correct for another shot…while the bird is still in range. Preparing for additional shots is the same with handguns and rifles. Flicking your finger off the trigger as the gun fires is a bad habit; Instead, it's essential to smoothly reset for the next shot (and work the action if required). Lifting your head to admire a shot is another common bad habit…with all three tools. There must be slight forward finger movement to reset the trigger, but the head needs to stay down on the stock or behind the handgun's sights, ready to fire again.
As with Dad and his several missed turkeys, relatively little in shotgunning is fully transferable to rifles and handguns. Except for one thing: Shooting at moving targets.
This is controversial, as some folks believe shooting at moving animals is unethical. My friend and mentor John Wootters once commented that he'd like to invent a cutoff-switch that prevented firearms from discharging if an animal was moving, this to reduce wounded game. Wootters wasn't alone; some outdoor TV networks won't air footage if an animal is moving when shot. Jack O'Connor believed differently, writing that game animals are "just as big moving as standing still."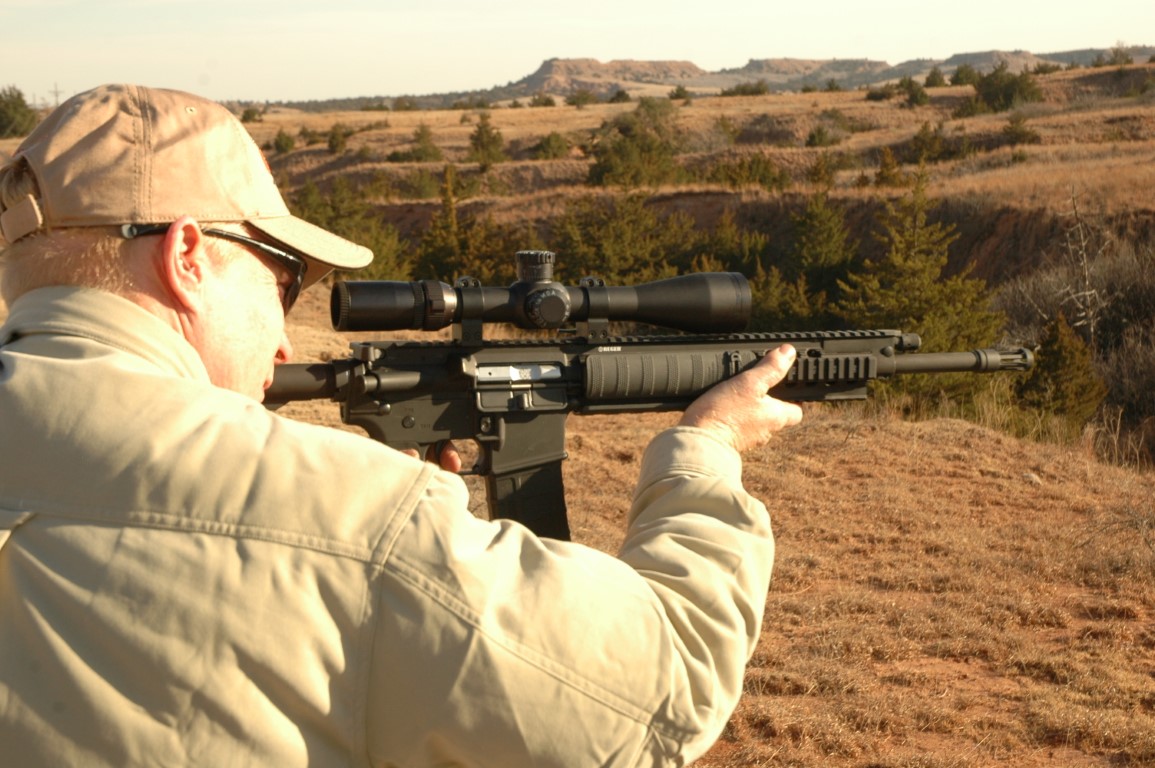 While I don't believe in risky running shots, I lean to the O'Connor school on this. Game animals don't always stop. At closer distances, and always depending on angle and speed, properly placing shots on moving targets is practical with both rifles and handguns…if you know what you're doing. In O'Connor's Arizona days, jackrabbits were legion, offering marvelous rifle practice for running game. I've never lived where jackrabbits were plentiful enough to offer that opportunity.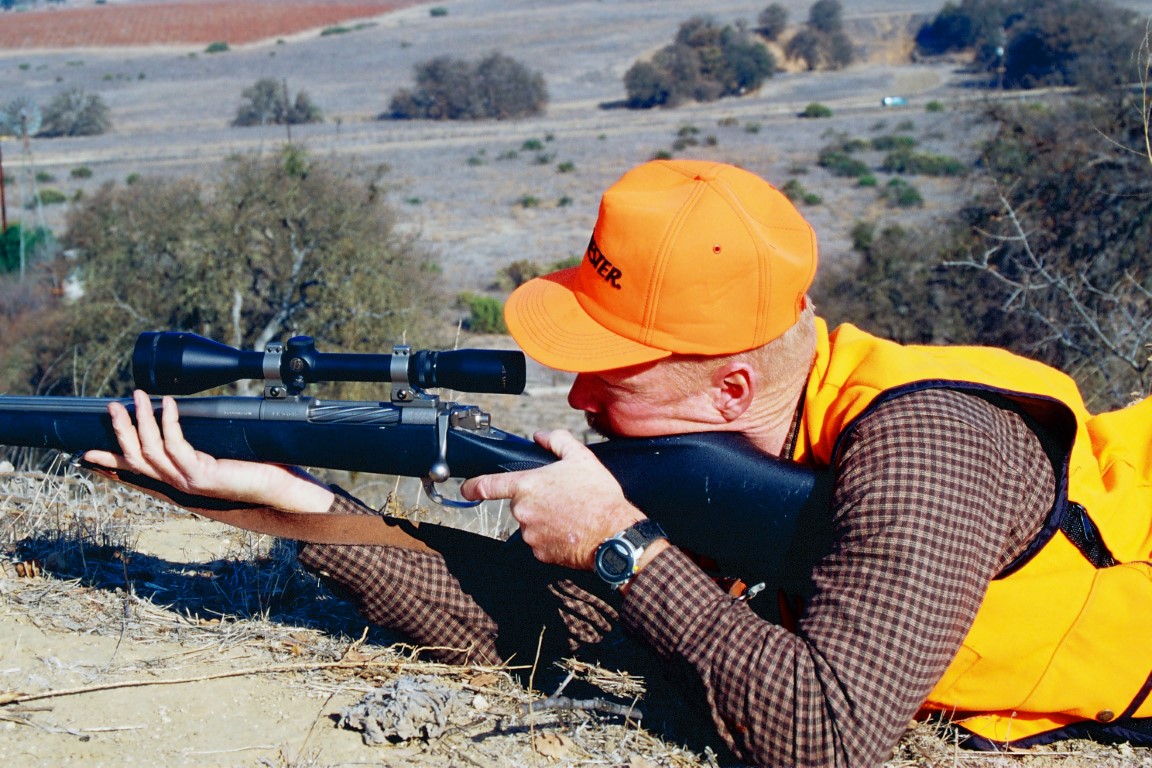 However, I grew up doing so much shotgunning that I've never been daunted by moving shots. The principles are the same: Swing smoothly, keep swinging, establish lead, press the trigger. The only real difference: You use sights or crosshairs instead of the shotgun bead. So, if your shooting or hunting with rifles and handguns includes fast-breaking opportunities at moving targets, spend more time shooting clays. Both trap and skeet are wonderful games, but sporting clays teaches how to handle the greatest variety of shots. Of the three, sporting clays is far the best preparation for wingshooting.