By
Craig Boddington
The two most popular actions in the U.S. must be John Browning's Colt 1911 pistol…and Gene Stoner's Armalite 15, long shortened to AR15 (which does not stand for "Assault Rifle"). Dozens and dozens of large and small firms make (and have made) firearms based on these actions. All self-loading actions have sharp limits on the size of cartridges they can accept. The .45 ACP cartridge was developed for and around the Colt 1911. Browning and his team must have done a good job because, 110 years later, the .45 ACP still rules the 1911 world. Although easily adapted to 9x19mm (and expanded to 10mm), the Colt 1911 frame has spawned few other pistol cartridges.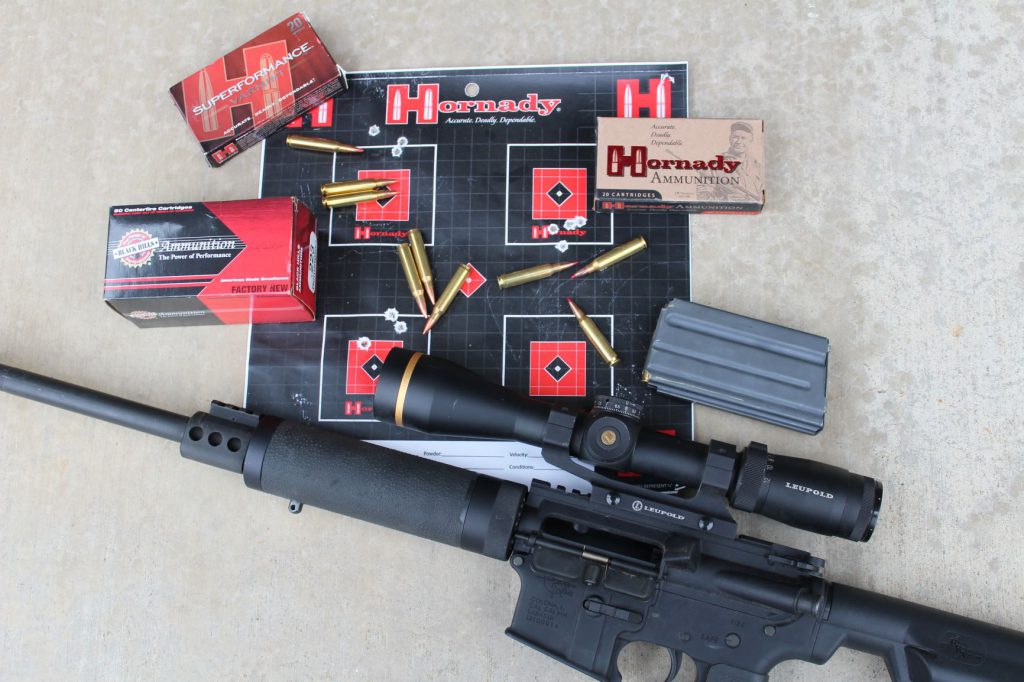 The AR15 action is also not new. Developed in the 1950s, it is fast approaching retirement age. Formal acceptance of the AR15 and its "final" cartridge by the U.S. military came in 1963. That cartridge was "Cartridge 5.56mm Ball M193, already released to the public as the .223 Remington. Then and now, the .223 is a great cartridge. It is not as inherently accurate as the .222 Remington, but the military specs required more velocity. This led to the .222 Remington Magnum…which led to the .223.
Old-timers (including me!) lamented the loss of the M14 and its 7.62x51mm (.308 Winchester), more powerful and offering greater range…at cost in rifle and ammo weight and recoil. Right or wrong, the deal was done, and for decades the AR15 platform and the 5.56mm/.223 Remington were inextricably linked. However, there has been much recent development in "AR-compatible cartridges.
Continue reading

"TOP THREE AR CARTRIDGES"