By
Craig Boddington
I am a firm believer in Murphy's Law: Whatever can go wrong, will. And its First Corollary: At the worst possible time. Mr. Murphy lies in wait for the unwary and unready. In our worlds of shooting and hunting, there are all kinds of things that go wrong. Much can be prevented by preparation but, even with the most careful planning, stuff can still happen.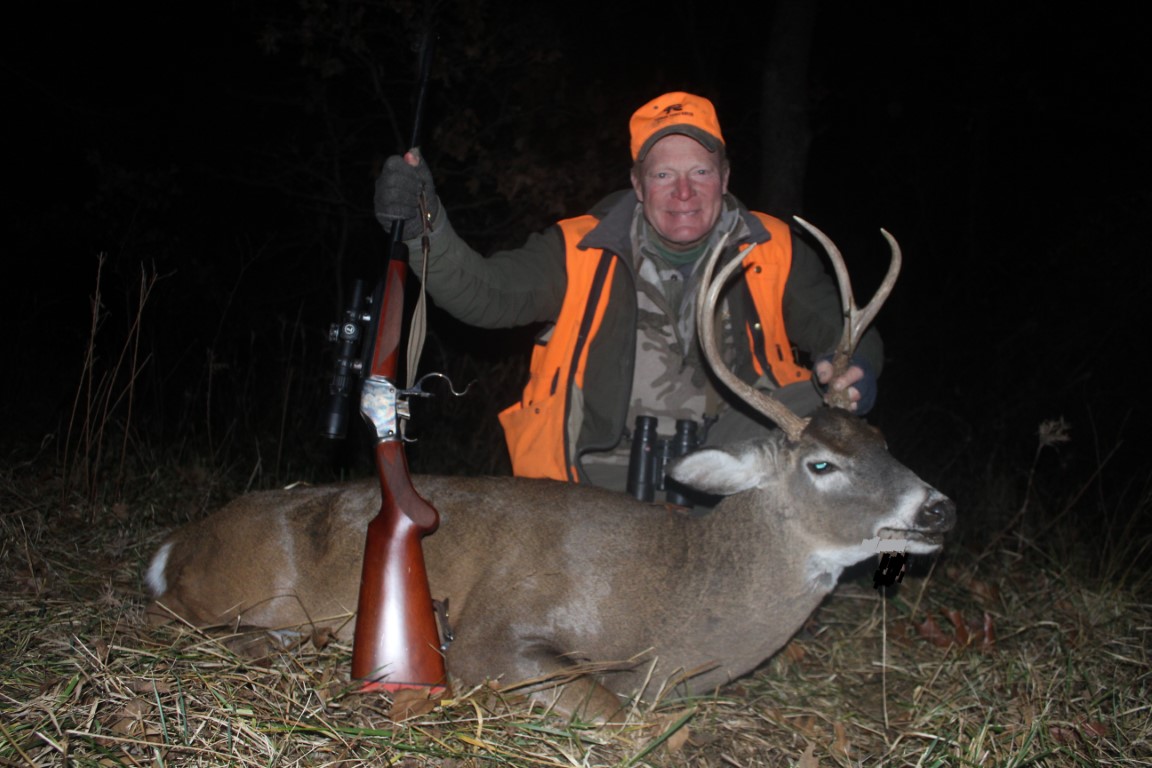 Sometimes we do it to ourselves. There's something to be said for the KISS principle: Keep it simple, stupid. With shooting at longer ranges so popular today, most of us have gone to "dialing holdover" using our elevation turrets. No question, this is the best and most precise way to adjust for distance. With today's wonderful optics, more consistent than any reticle system.
However, dialing the range is fraught with human error. Can anybody who "dials" a lot honestly say that he/she has never dialed incorrectly? Or, forgotten to return to zero after firing a shot? As common and more dangerous, forgetting to return to zero after not firing a shot?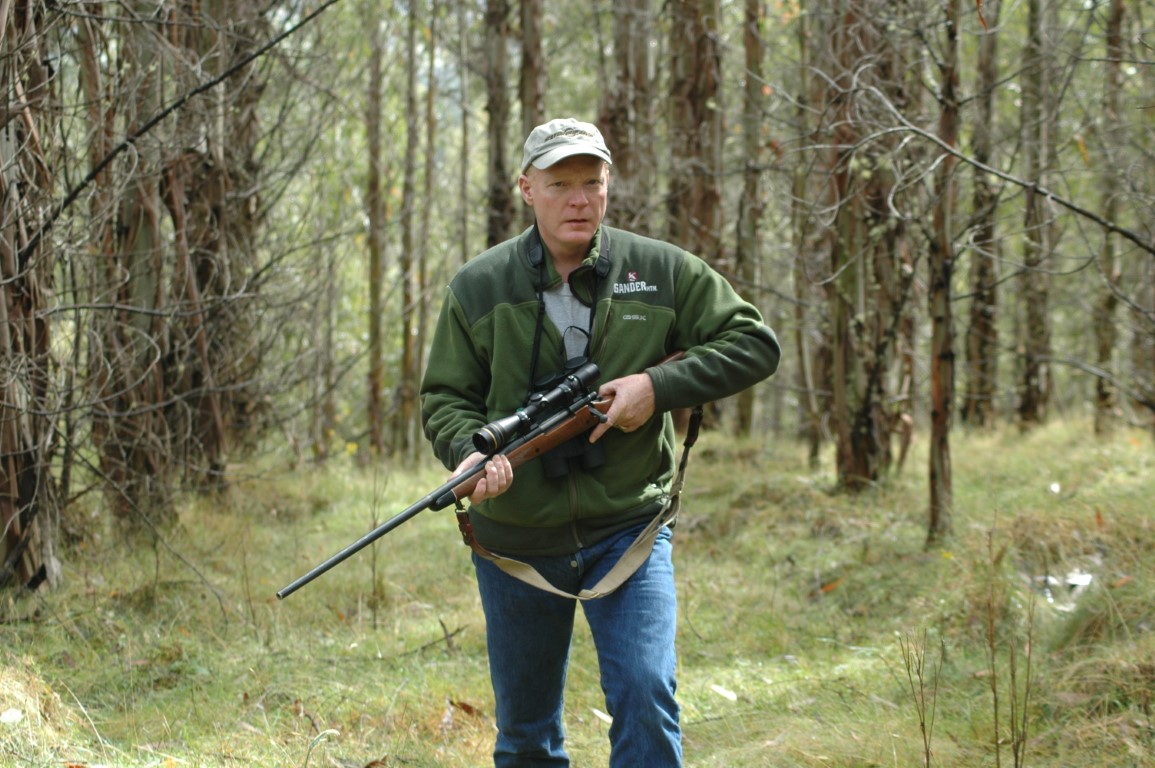 Not all of today's great scopes have a solid zero stop. Probably not so critical in competition, but in my view essential on a hunting scope…because stuff happens. In Alaska a couple years ago, young Josh Mayall came into caribou camp with a few days of the season left. He'd be packing during the follow-on brown bear season, but he had a caribou tag. He had the outfitter's .375, but he's left-handed like me. I'd just shot a fine caribou, knew my 6.5-.300 Weatherby was zeroed, so I offered it to him, fortunately with plenty of ammo.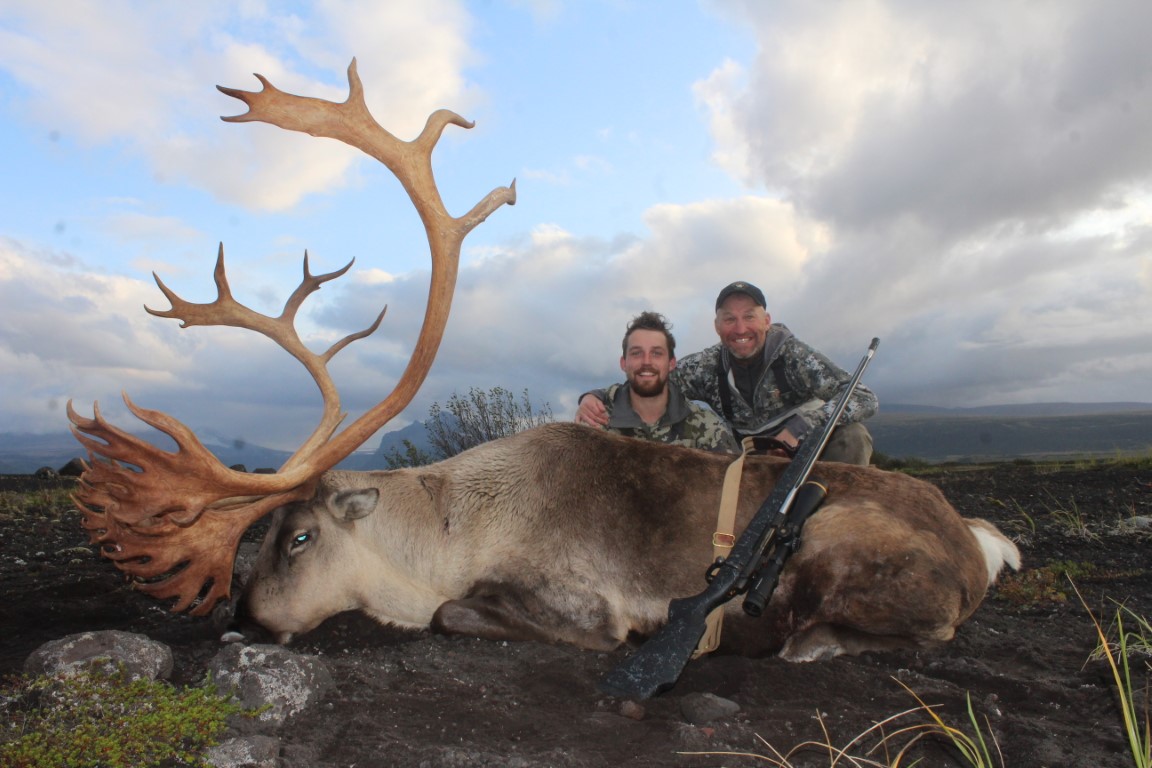 Hunting with his father, Pete Mayall, their first afternoon they saw a giant caribou. Josh hit it, then couldn't hit it again. After the first shot, the caribou and hey needed to cross a thick willow bottom to reposition. All we can figure: Crawling through brush, the elevation turret caught on a branch and spun. Fortunately, the caribou was hit hard; they finally got close enough for a finishing shot. Stuff happens.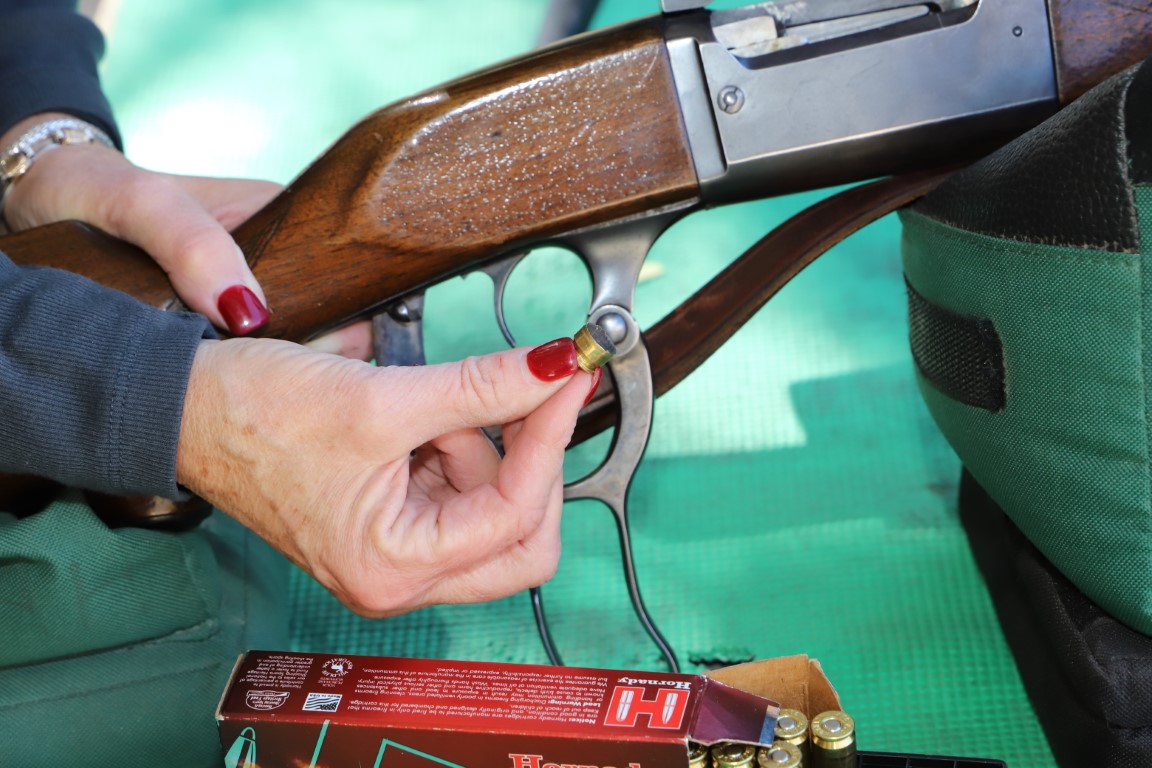 Happened to me in the '21 Kansas whitetail season. Easy shot at close range, clean miss. Checked zero, two feet low at 50 yards. That dial got spun hard. I'd had the rifle in a soft case in the four-wheeler that morning, dial must have spun when I took it out of the case in the dark. Depending on the scope, you can usually figure out how much it spun and bring it back to zero. This one had spun a complete revolution. Unlikely, but stuff happens.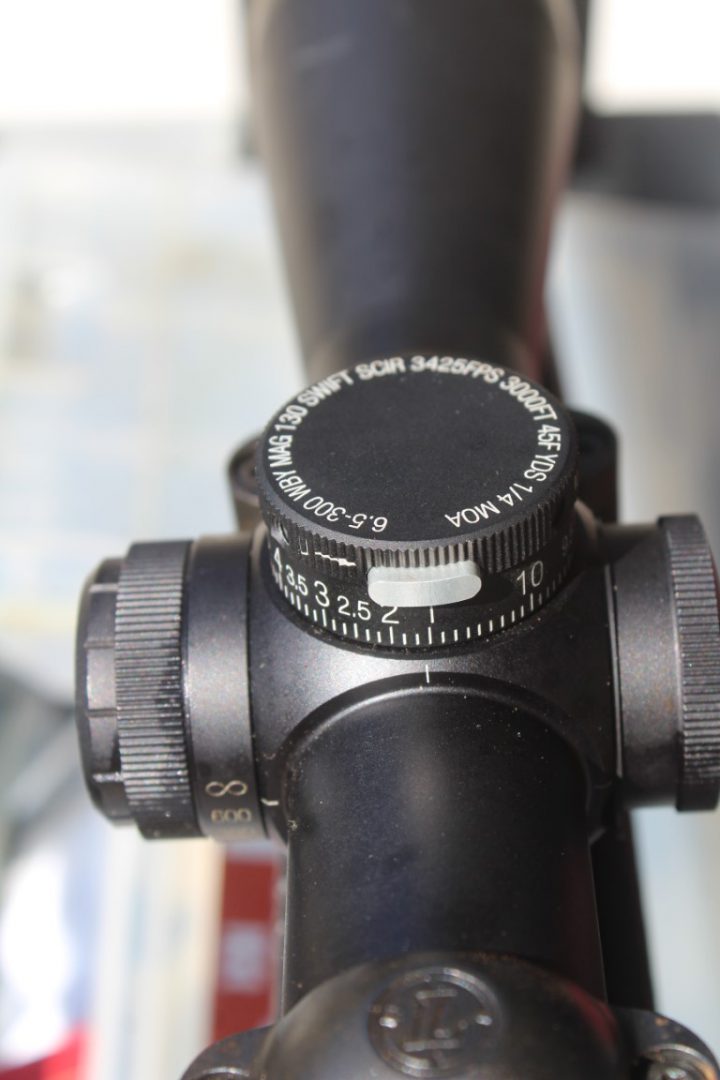 The only real solution is to find a target immediately and make sure. This just happened to me in Africa, good scope with tight turret clicks. Again, spun taking it out of a soft case. Only a few clicks, could have been a full revolution. We went straight to the camp range.
Mr. Murphy lies in wait, but much of the stuff he loves to pounce on is preventable. We can harp on checking screws and straps and such until the cows come home, but we don't always do it. Ever had a sling break or a sling swivel stud strip out? I've had both. Depends on where and when it happens. Can make the rifle a fulcrum, almost certain damage to rifle, scope, or both.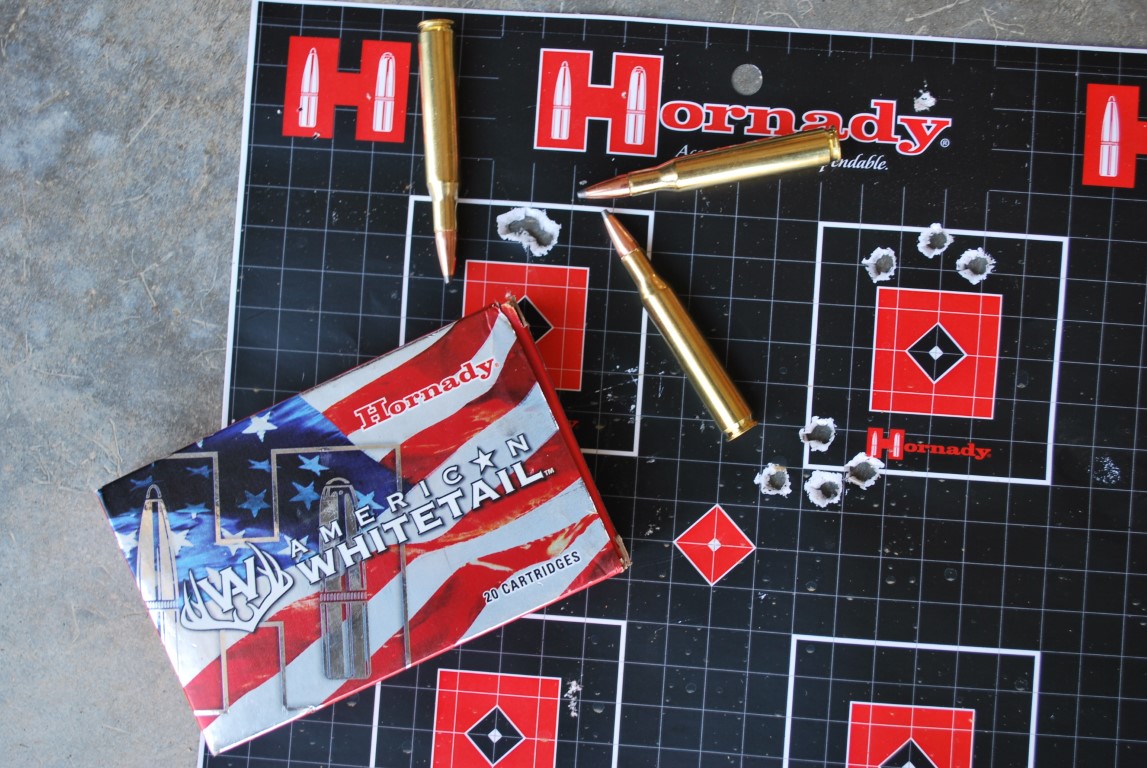 How carefully do you check your ammo? For hunting, it's downright dumb to not run every cartridge you're taking in and out of your chamber. I must not have done that at least once. I was far up on a mountain in New Zealand with a .300 H&H, charged with handloads that shot quarter-inch groups. Accuracy didn't mean much when I chambered a round, didn't fire, cleared the rifle, and had a bullet stuck in the lands and a magazine full of propellent. The latter was a matter of dumping and swabbing. The former was a real issue, not like we had a cleaning rod on the mountain. After much experimentation and trimming, I finally crafted a long, straight sapling that could be used as a ramrod.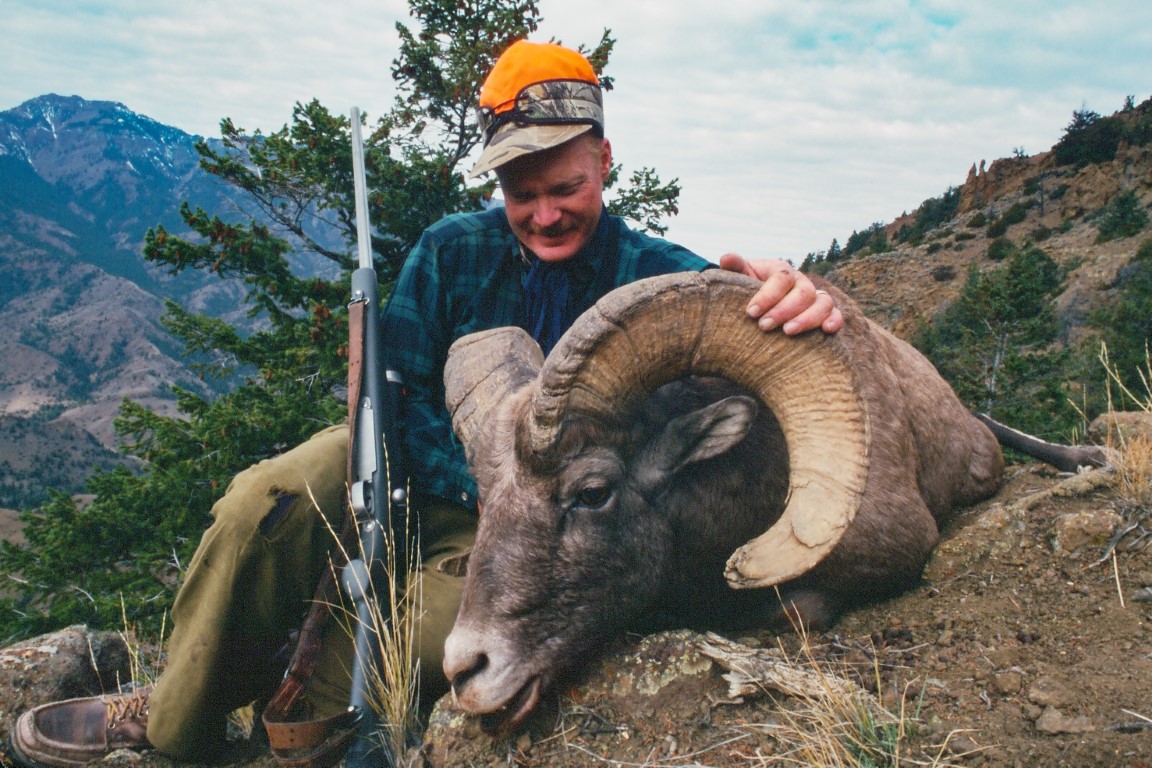 Factory loads are not free of issues, but handloads are more likely to cause ammo problems, for lots of reasons. Just now, I was in South Africa with a gent shooting a .300 WSM. Some of his handloads had been made from full-length-sizing and trimming .325 WSM cases. Sound enough, but he'd held the resizing die a few thousandths loose. Intermittently, some of his cases were refusing to extract. Basically, his rifle became a single-shot…and somebody needed to carry a ramrod on every stalk.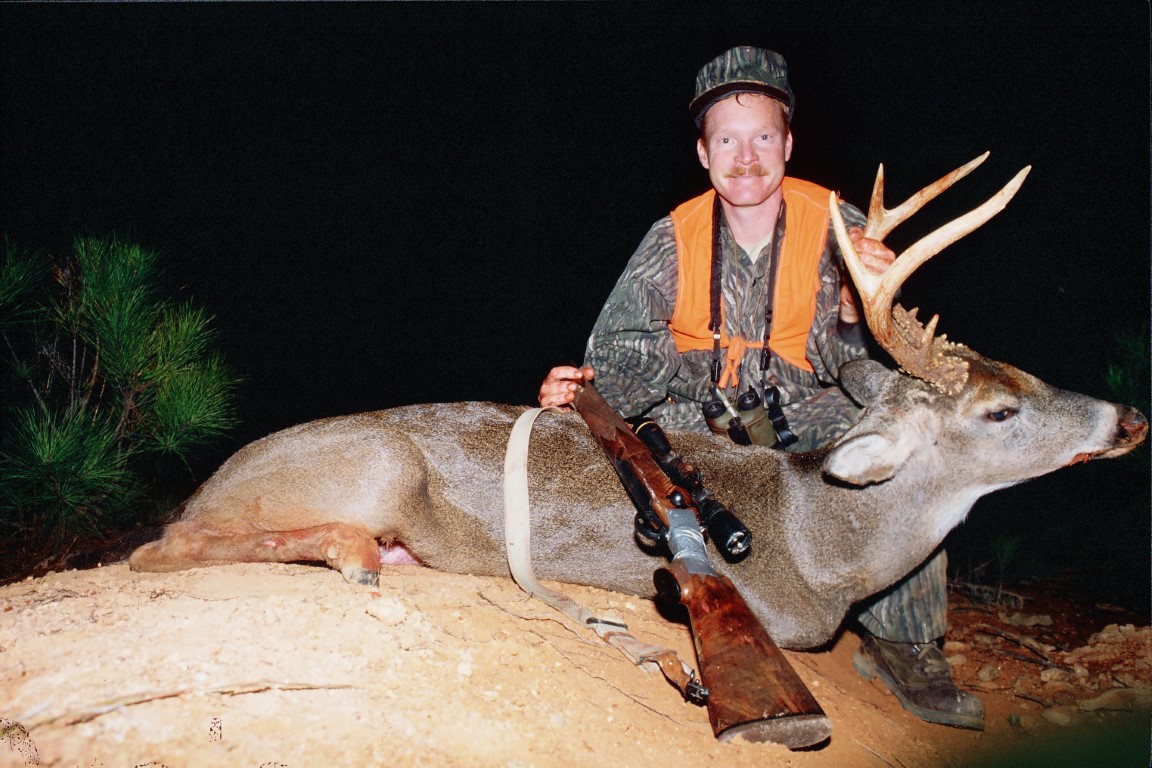 My reloading stuff was packed away for years, back up today with a new reloading shed. I'm loving it, shooting mostly handloads again. I trust my handloads, don't shoot anyone else's. However, inspection is constant and continuous. All cases stretch during firing, but cases in rear-locking actions (most lever-actions) are especially notorious. Stretching reduces case life. Properly, we examine fired cases for a "ring" that suggests incipient case head separation. Unfortunately, that ring isn't always obvious. I was taking my .300 Savage to the range for one more check before a hunt. If there was a tell-tale ring, I didn't see it. Doesn't matter, because on firing only the base of case ejected; the rest of the case remained in chamber. No damage but getting the rest of the case out required trip to a gunsmith. That rifle didn't go on that hunt. In future, I'll only hunt with that rifle with maximum once-fired brass.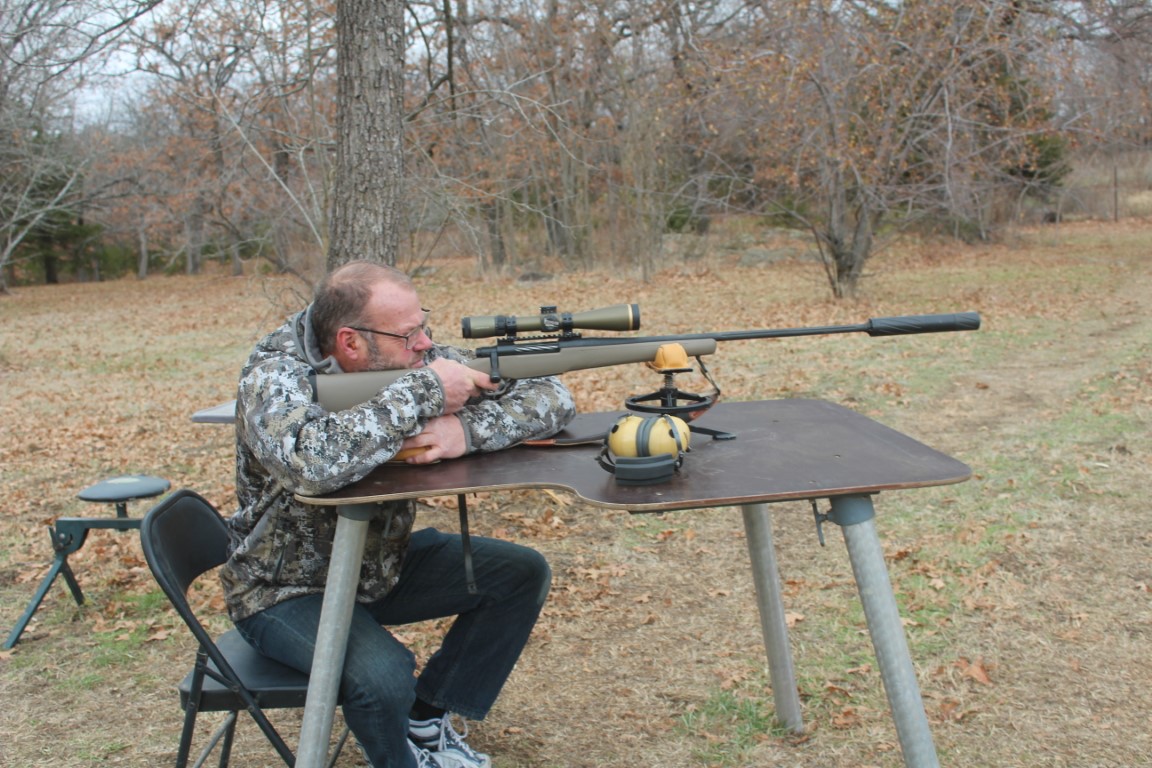 Although the paperwork is draconian, suppressors are wonderful tools. Provided threads are the same, you can switch a suppressor from one gun to another, handy. Except, almost like switching a scope, you must remember to check zero. I was on a whitetail hunt in Nebraska when my hunting partner missed what might have been the buck of the season. He'd switched his suppressor to a lever-action .45-70 and had forgotten to check zero. Murphy loved it!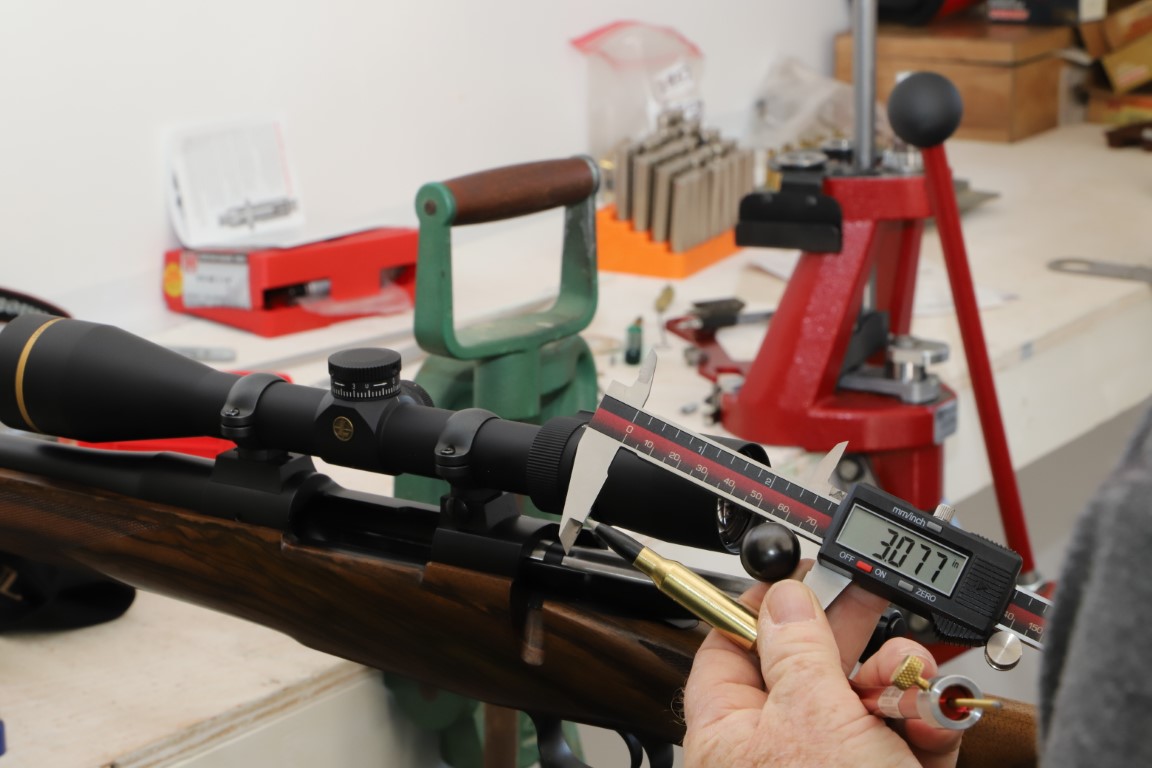 Hopefully, we all know it's essential to check a rifle on site or in camp at the start of any hunt. We've all failed to do this, but that's inviting Murphy to join the party. In our Kansas camp, we ask hunters to arrive early afternoon the day before, and I have our range all set up. Last year, just one of my hunters declined to check. Well, you can lead your horse to water, but you can't make it drink. First morning he missed what he described as "the biggest buck he'd ever seen."
Too late, we checked his rifle. It was off a couple of inches. Not really enough to cause a miss at the distance he shot, but I like to have things perfect at the start of a hunt.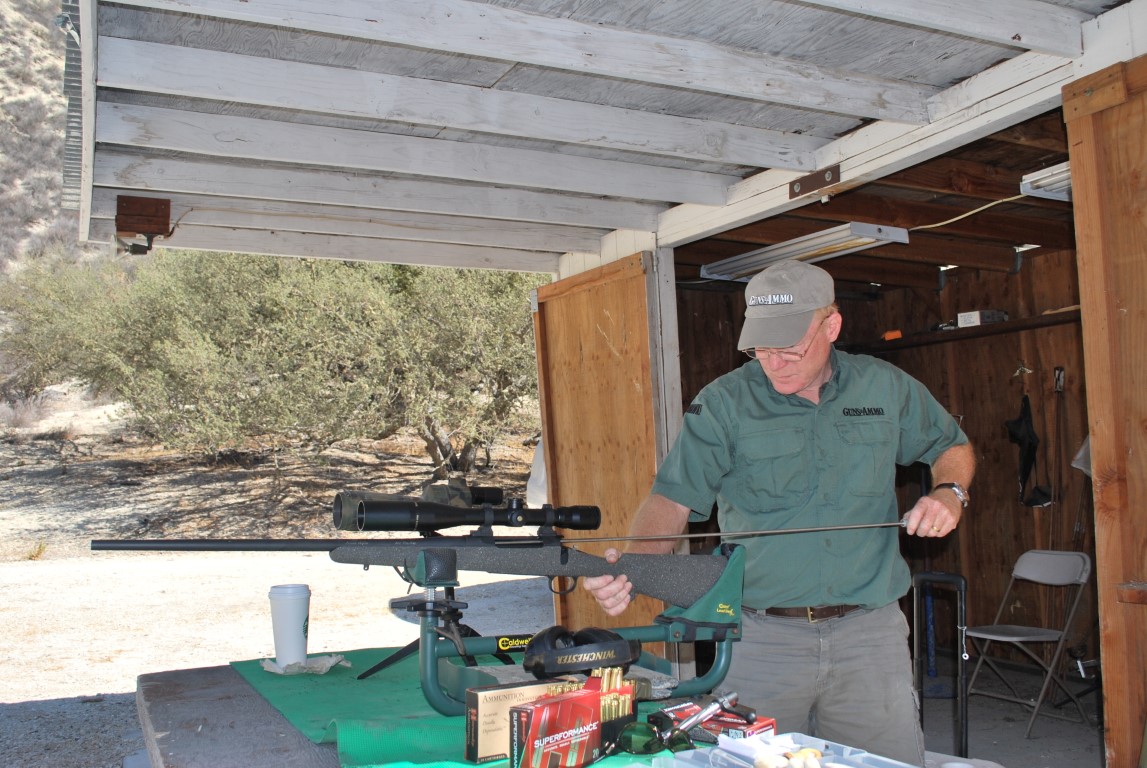 Hopefully it doesn't happen often, but once in a while everybody misses. Usually, I know what I did wrong, but if I'm not sure I like to check zero, just to be certain. Last month, in South Africa, I got into camp early enough to check zero that afternoon. Shooting at plates was a mistake. Always better to shoot a proper target but seemed okay. First day I missed an impala, PH Fred Burchell calling the strike to the left. Hmm, longish shot, felt like I could have been high or low, but to the left didn't make sense. So, we repaired to the range. Sure enough, the rifle was shooting a bit left.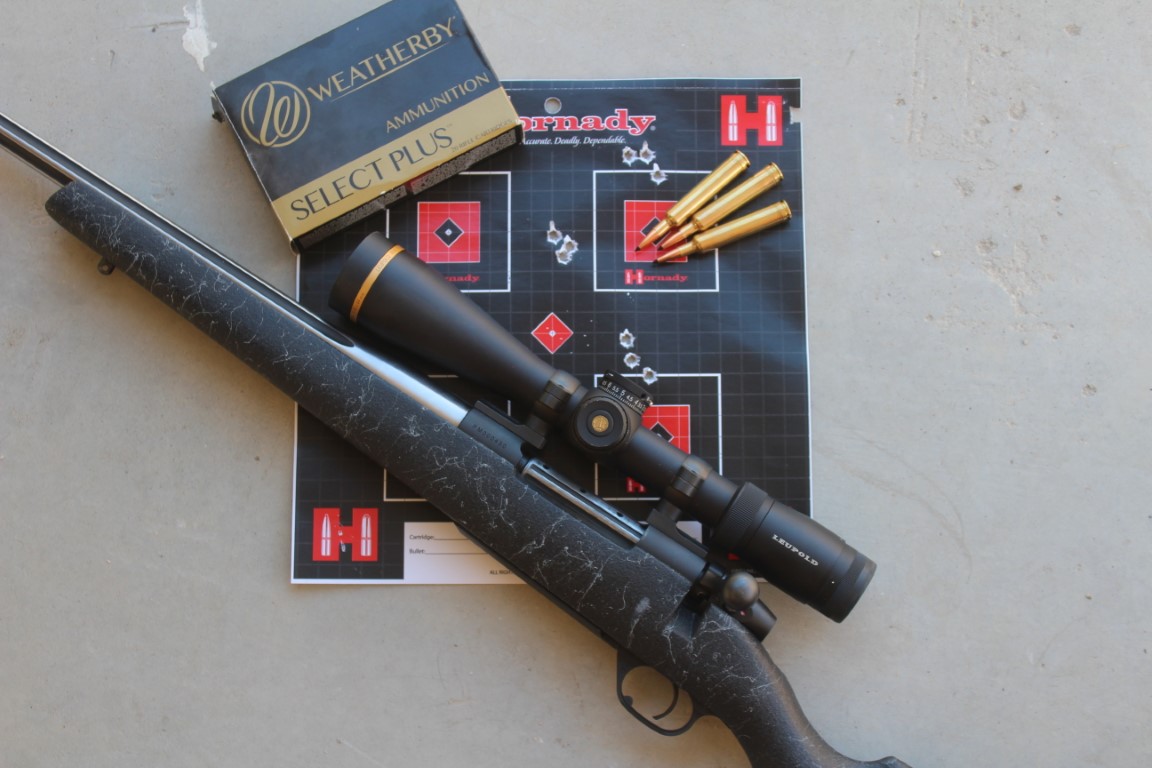 Stuff happens, and you never know when—or why—a scope might shift zero. On longer hunts, and especially on tough hunts, I like to check zero every few days, just so I don't unwittingly invite Mr. Murphy to join me. Some hunts are tougher than others. I got my Wyoming bighorn on the eleventh day of a ten-day horseback hunt. The previous afternoon outfitter Ron Dube finally glassed up a mature ram. He was far away, no way we could get on him that afternoon. No way I wanted to mess this up after ten days of tough sledding. I insisted we stop and shoot at a rock, just to be sure. The rifle still in zero, we slept on the mountain that night and shot the ram late the next morning.
Other stuff can happen. Twice I've opened gun cases to find stocks broken off at the wrist. I've seen two other stocks break in vehicles, and one more from recoil. In case you have any question about which is stronger, wood or synthetic, all five were walnut. Laminate is probably the strongest of all, although the heaviest. Years ago, I got into deer camp in Georgia to find the stock snapped off on my then-favorite .30-06. No spare rifles available, just one more use for duct tape. I fitted it together, wrapped it in duct tape, and went out to check zero. Murphy was there, but I got the last laugh. The rifle was still in perfect zero, shot two nice whitetails with it.