By
Craig Boddington
The December afternoon was unseasonably warm. Deer would come out late, so I wasn't surprised that sunset came and went on an empty clearing. Five minutes later the first doe stepped out. No problem, plenty of time…and light. Ten more minutes, flash of antler in the trees. I was hoping for a "management" buck; this buck was a tall seven-pointer, reasonable mass, missing a tine on one side.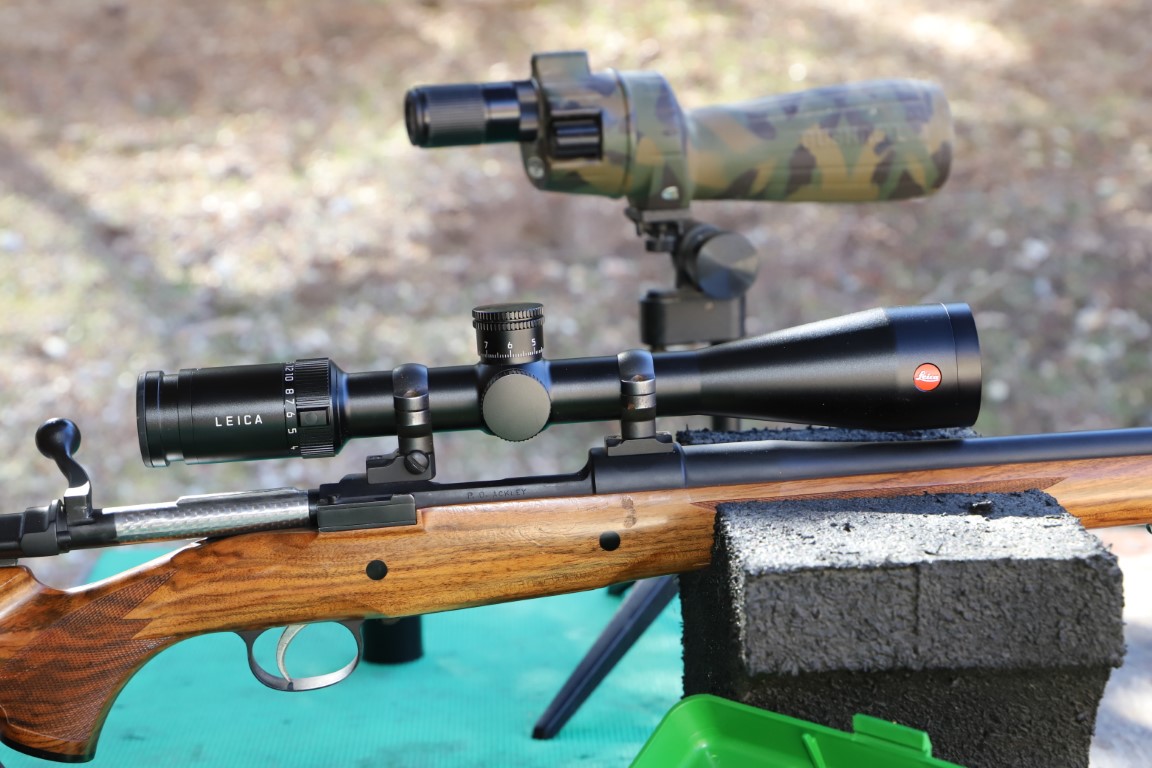 First impression: Probably what the doctor ordered. I got the rifle rested, but I wanted to see the check his age, make sure he wasn't a precocious youngster. He was slow coming out, but there was still plenty of time.
This clearing looks west; the sun had dropped behind trees, so the deer were in black shadow and the light was going fast. Another buck trailed the first, almost identical antlers, maybe a bit smaller…or a year younger? I checked my watch, five minutes shooting time remaining, but as they fed along, I could no longer tell them apart. I was done!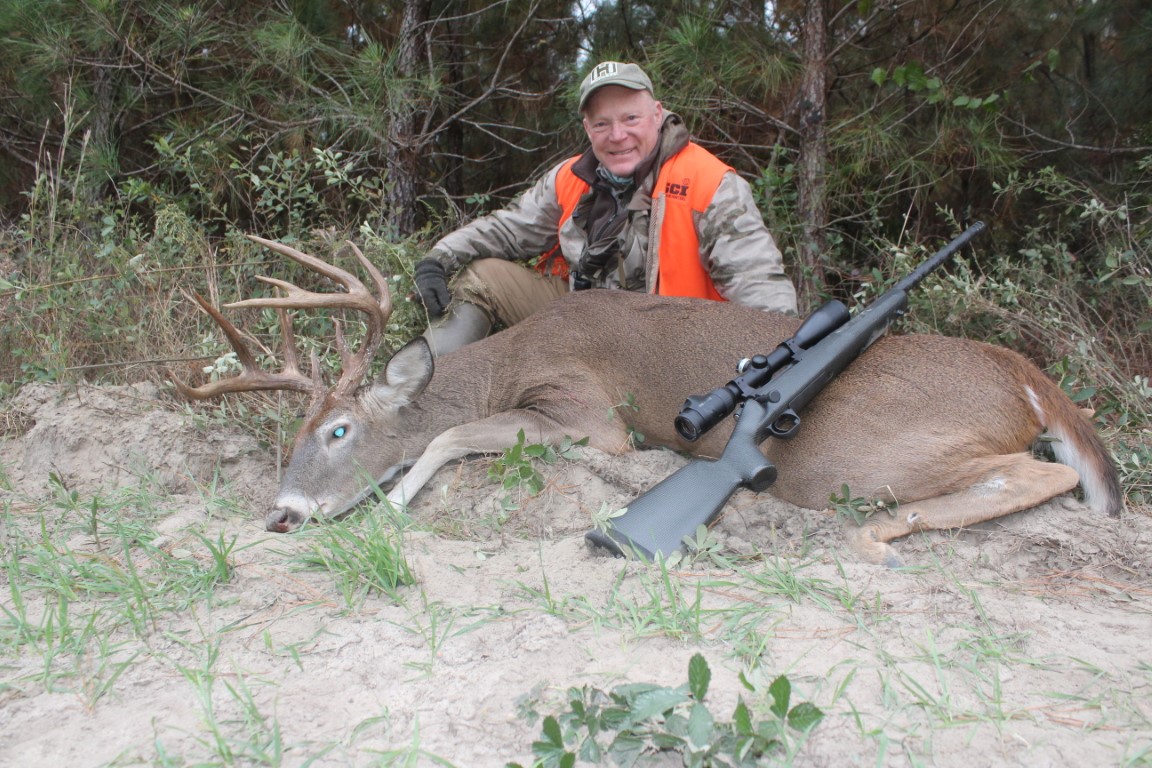 Half-hour past sundown defines legal shooting hours in much of North America. Depending on cover and clouds, usually we can see fairly well that late. But not always. First and last light are magic times when clear, bright optics are essential. On that evening, with two days of Kansas rifle season left, I was under-scoped!
I was carrying Uberti's "Courteney." Single-shot on John Browning's 1885 action, configured like a British stalking rifle, chambered in .303 British, and named after Frederick Courteney Selous, who loved single-shots. So do I! Plenty of gun in our woods, where most shots are close. The Courteney has exceptional open sights, plus a non-traditional integral Weaver base, simplifying scope mounting.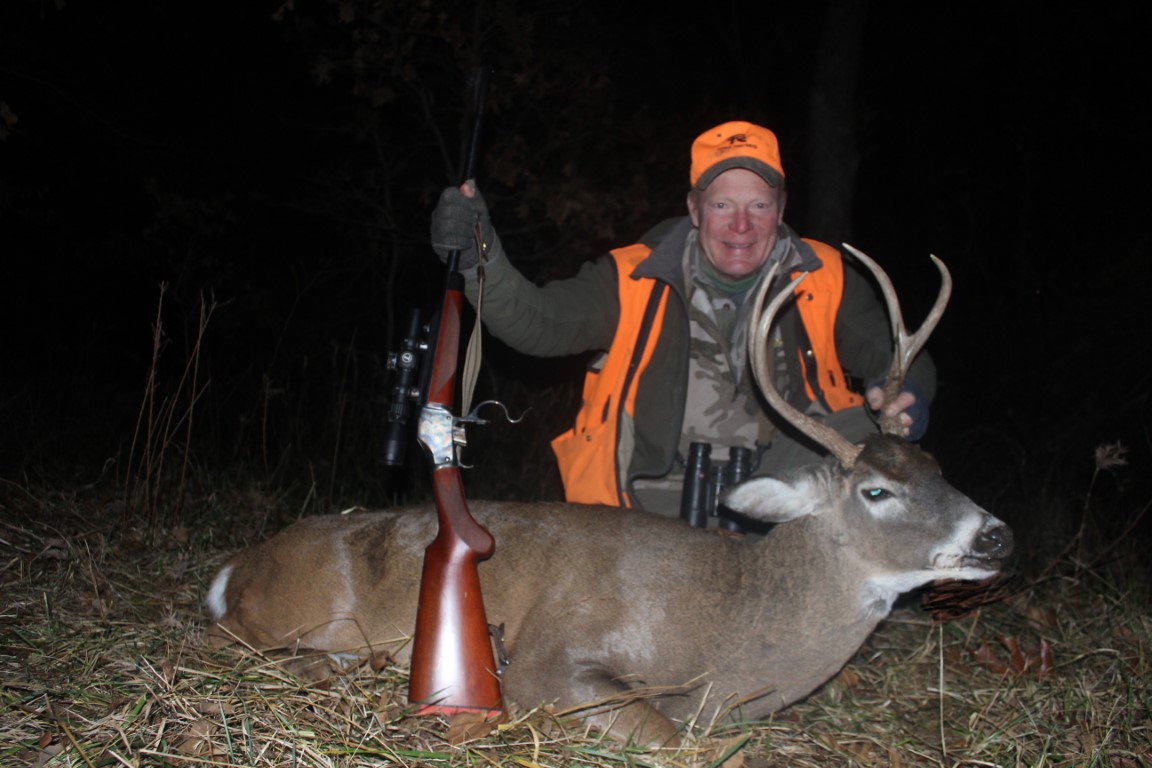 In our thick timber, the light comes late and leaves early anyway, but these days I lose the light sooner than in years gone by. I have certain stands I'll hunt with iron sights, but it's risky. Best mount a scope! So, in keeping with the rifle's trim profile, I went minimalist, mounting a little Leupold Mark AR 1.5-4x20mm. Looked great on the rifle!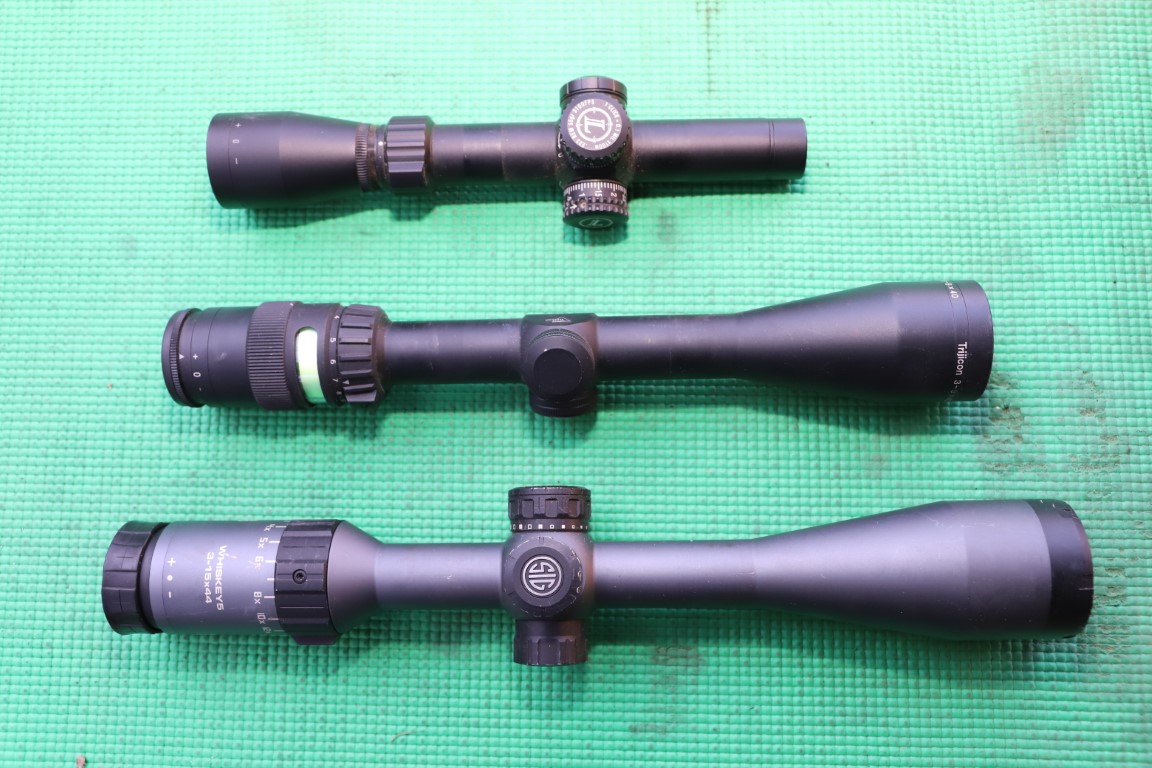 For most purposes, I'm not crazy about the big, heavy scopes so much in vogue today. In most situations I don't need high magnification or the brightness of a big, clunky objective. Especially with whitetails, we mustn't underestimate the importance of those first and last minutes of shooting light…but that's exactly what I'd done. Those deer were in the open, max 125 yards, but I had neither enough power, nor enough light, to make either positive ID or take the shot.
4X was plenty of magnification for that shot (and much farther). When I started hunting (mid-Sixties), variable-power scopes weren't perfected. Fixed 4X was the most common hunting scope, and many hunters did fine with fixed 2.5X scopes.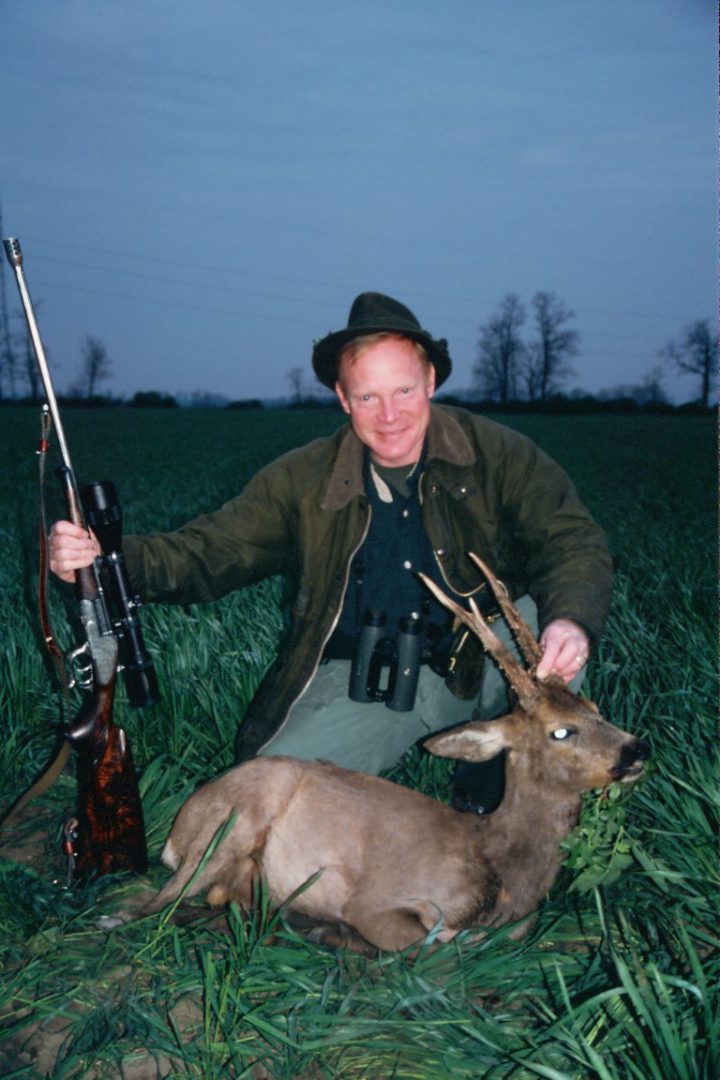 I hunted happily with fixed 4X scopes through the late Seventies and didn't know I needed more magnification. By then, reliable variables were taking over. The huge target image of my first 3-9X was amazing. I liked it! Since then, I've done most of my hunting with "medium-power" variables in the 2-7X, 3-9X, and 3.5-10X class. I shoot left-handed and am strongly left-eye dominant; I have no problem keeping both eyes open. At these magnification levels, most of my shots at game, even fairly close, have been with my scopes turned up to maximum power.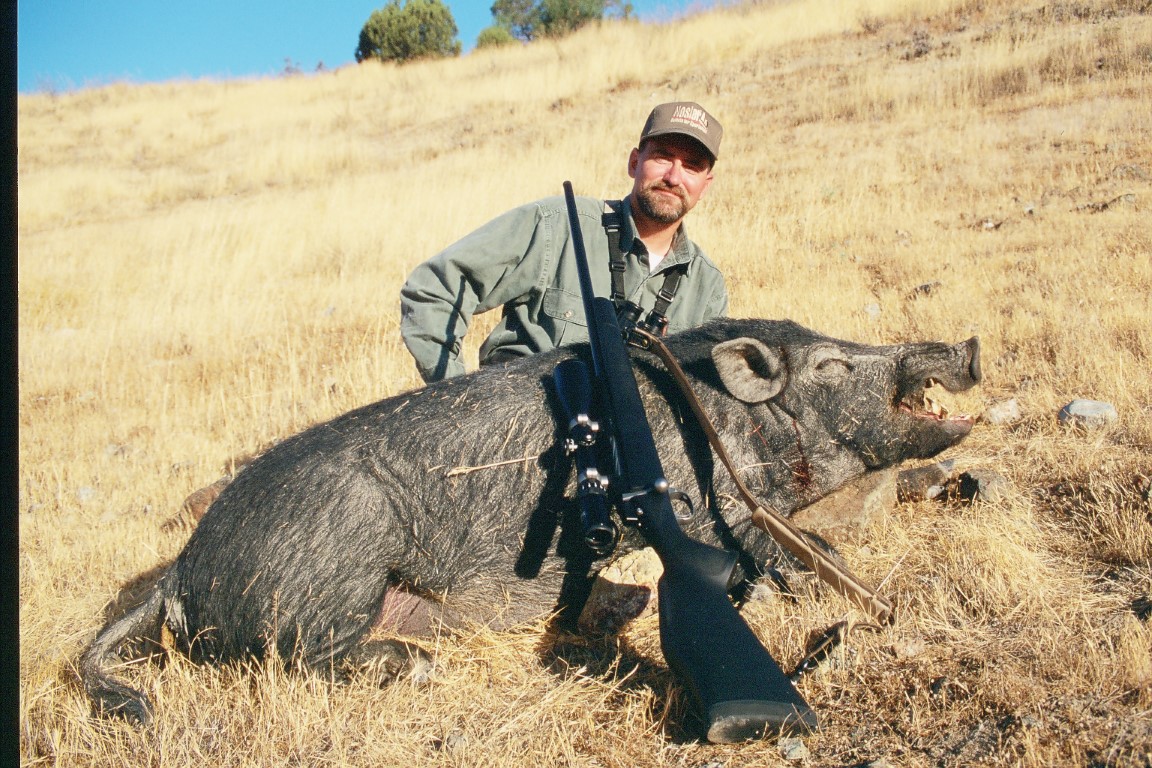 As I was trying to age those bucks in poor light, I could have used more magnification…and more light! My 10×42 binocular gave me both but required too much movement!
The 1.5-4x20mm scope I used, one-inch tube with straight-tube 20mm objective, is one of the smallest and lightest of all scopes. Today's typical "dangerous game" scope, maybe 1-6x24mm on 30mm tube, is also compact. Small and light scopes are seductive! The 30mm tube admits more light than a one-inch tube so, if quality is similar, will the brighter. However, a scope with a straight objective cannot be as bright as a scope of similar quality with a larger objective lens. In other words, in that 1.5-4x20mm scope, I was using about the "least bright" scope possible!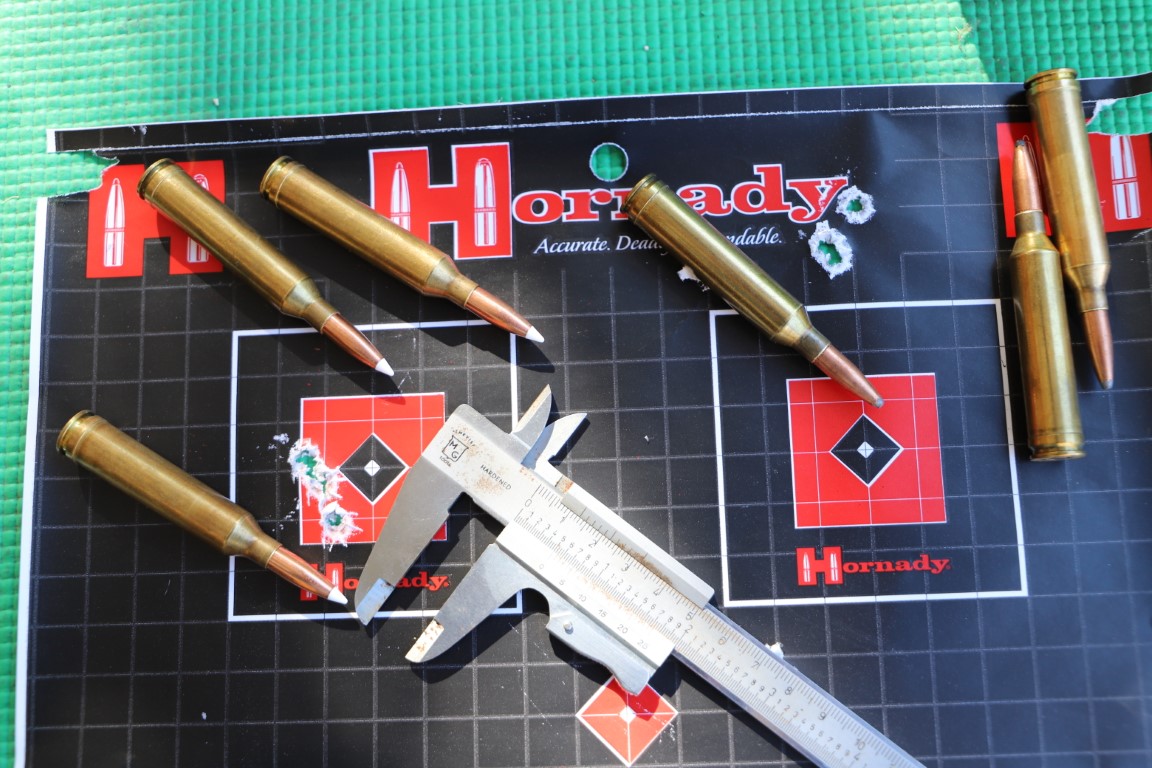 More magnification might make shots simpler, but in our area we have no stands that a 4X scope can't handle. Being an optimist, and not looking for a big buck, I hadn't anticipated a last-light shot, where I'd wish for just two more minutes of good visibility!
There is no "industry standard" for what constitutes an image size at 4X, 10X, or any other "X." Brands vary, as do fields of view as magnification goes up and down. Brightness and optical clarity also vary, but these are more quality and pricing issues. With my first 3-9X scope, "three-times-zoom" was standard…and the limit of technology. Four-times-zoom isn't new but today we have scopes with five, six, and even eight-times zoom.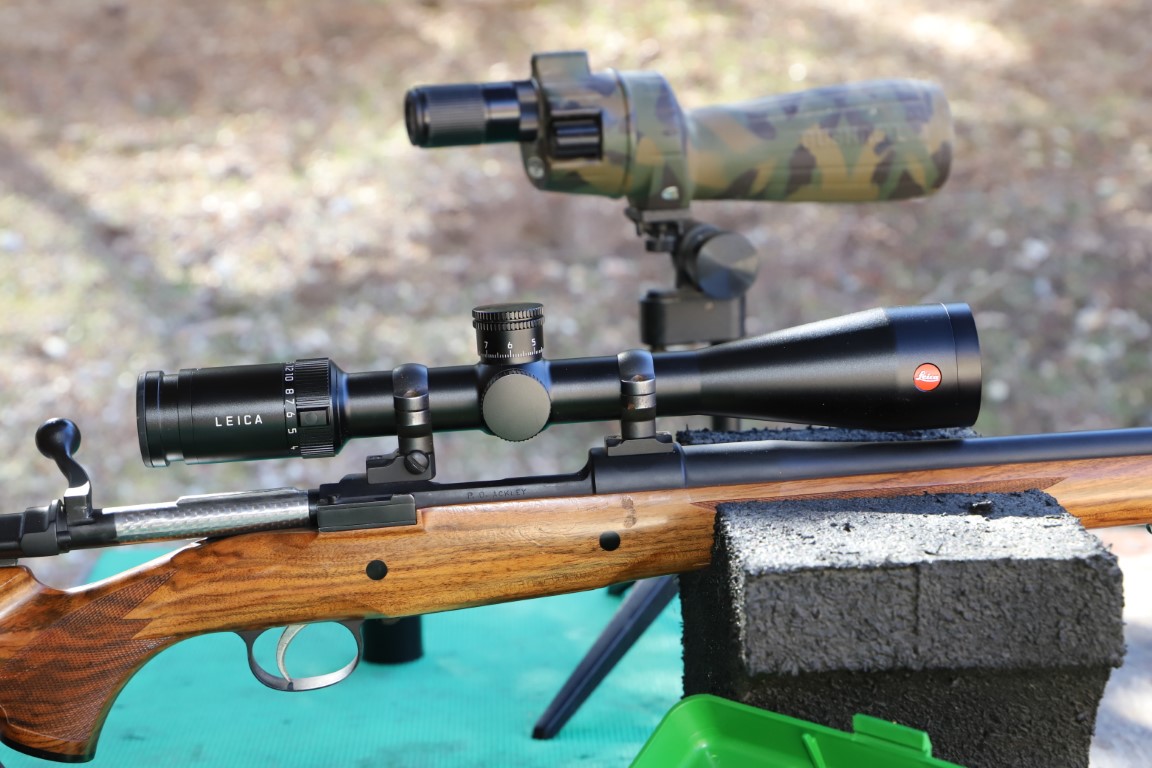 This is good, because today's bigger variable can still have a low setting that will keep you out of trouble if you follow a wounded animal into thick stuff. Depending on your ability to use a riflescope with both eyes open, the low setting on a hunting scope should probably be 2X or 3X, maximum 4X. With five, six, or eight times zoom, this puts the upper setting into the stratosphere, magnification once reserved for varmint and long-range target scopes.
I enjoying ringing steel at long range, but I'm not especially interested in the extreme-range shooting popular today, and I'm not going to shoot at game at a half-mile. If extreme range fascinates you, then you might need magnification into the high 20s and beyond. Thing is: With magnification, it's not true that "if a little is good, a lot is better." As magnification goes up, field of view goes down; at the highest magnification, there's increasing difficulty finding a distant target.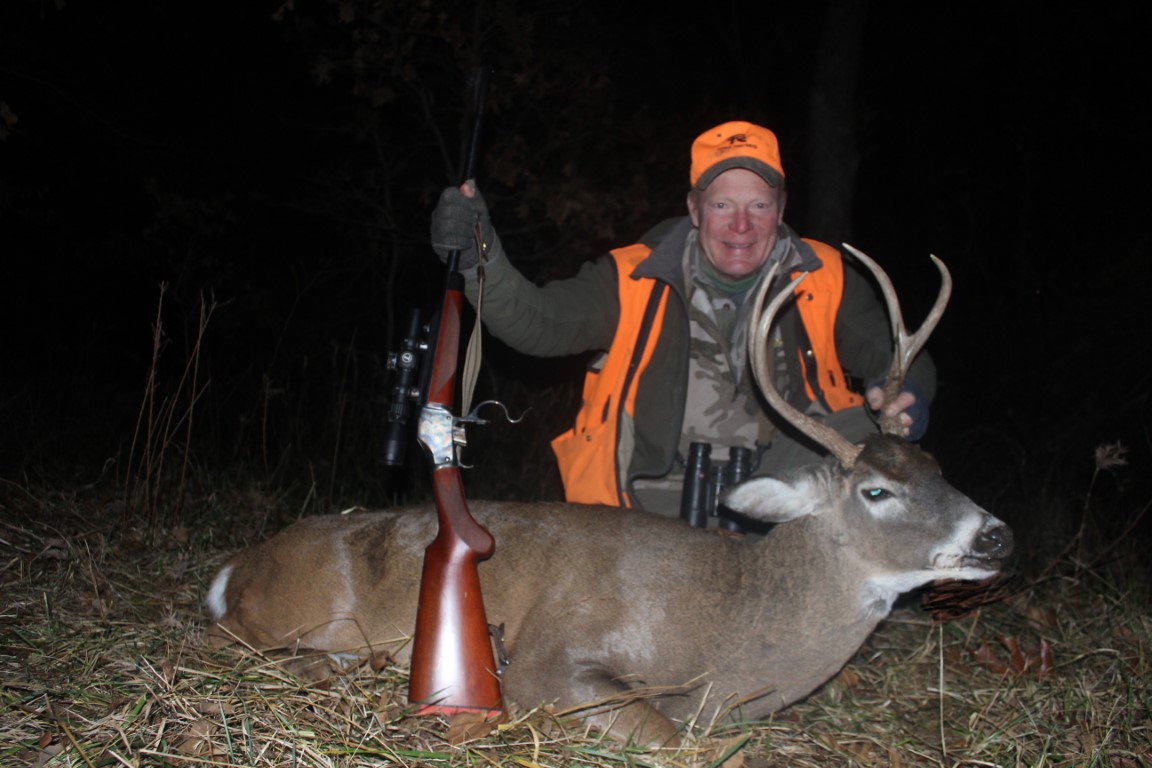 If a scope is turned up too high, at close range you run the risk of seeing a blur of hair through the scope. I've never gotten in trouble with scopes up to 10X or so—but I try to remember to keep them turned down until I need more magnification. Just this year in Georgia, I was using my buddy's rifle with a Swarovski Z6 2.5-15x50mm scope. Walking to my stand, I got caught flat-footed by a good buck chasing a doe. I dropped my pack and lay behind it, turning up the scope as I got into position. Guess I cranked it too far; when I got behind the rifle all I could see was brown. I cranked it back down and made the shot.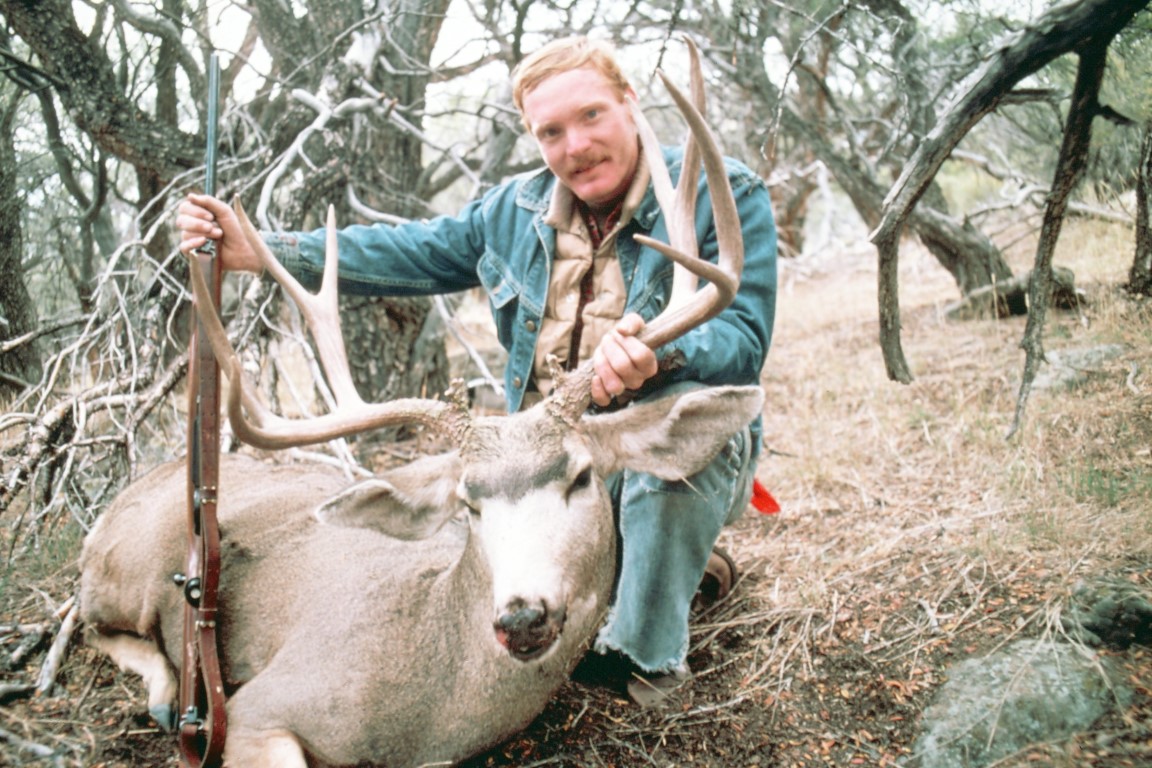 For my purposes, a variable with maximum power somewhere in the teens is all I need, even for shooting prairie dogs. The most powerful scope I own is an older 6-24X. I use it for varmints, awesome, but at higher settings the field of view is too narrow for big game. For open-country hunting, in recent years I've used 2-12X, 3-15X, 4-16X, and currently have VX6 3-18X on multiple flat-shooting rifles. All of these have (at least) all the magnification I want. Because of mirage and heat waves, there are many situations where magnification much above about 12X isn't practical and, on big game, a 12X image is big enough at any distance I'm likely to shoot.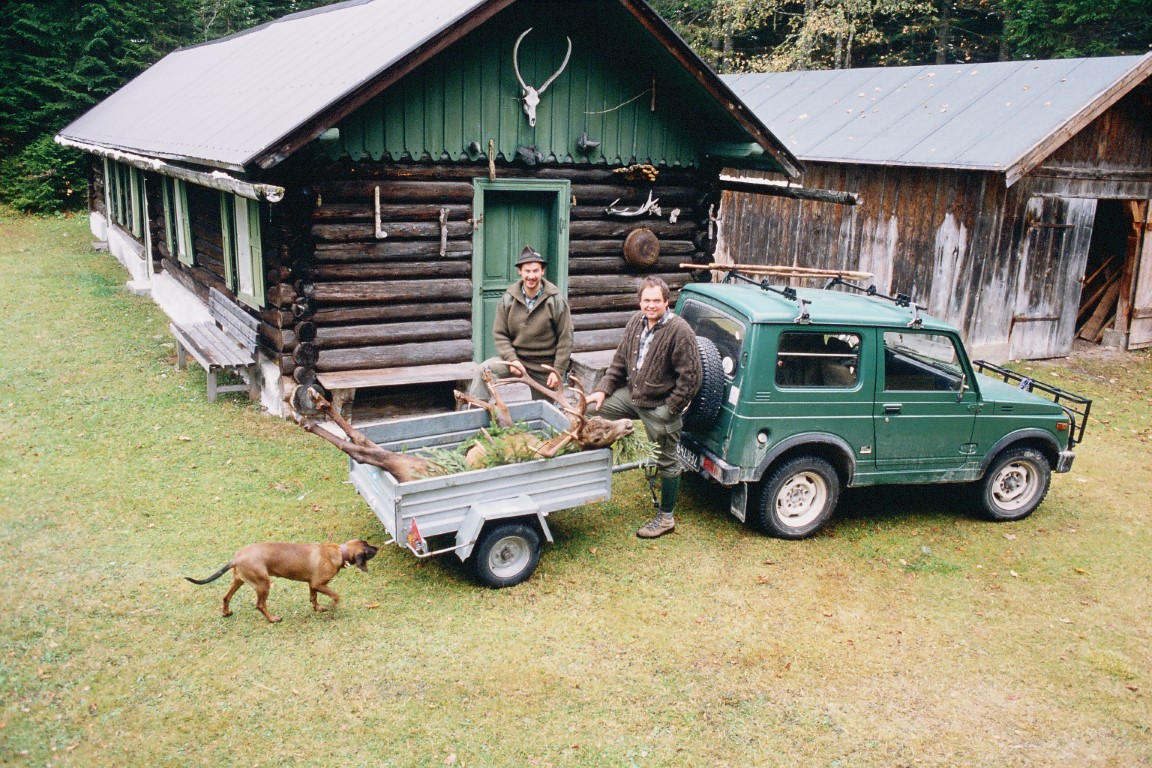 As with magnification, current taste in objectives is also getting bigger. Other than weight, bulk, and cost, there's no disadvantage to bigger objectives, and we usually accept what the manufacturer offers in the scope we want. I have scopes with big objectives, visibly bright. However, I prefer the trimmer profile of a 40mm, 42mm, or 44mm objective. Remember, as an American hunter, I'm generally held to "half-hour before sunrise to half-hour after sunset." Some feral hog and varmint hunting is legal at night, but I don't do much of that.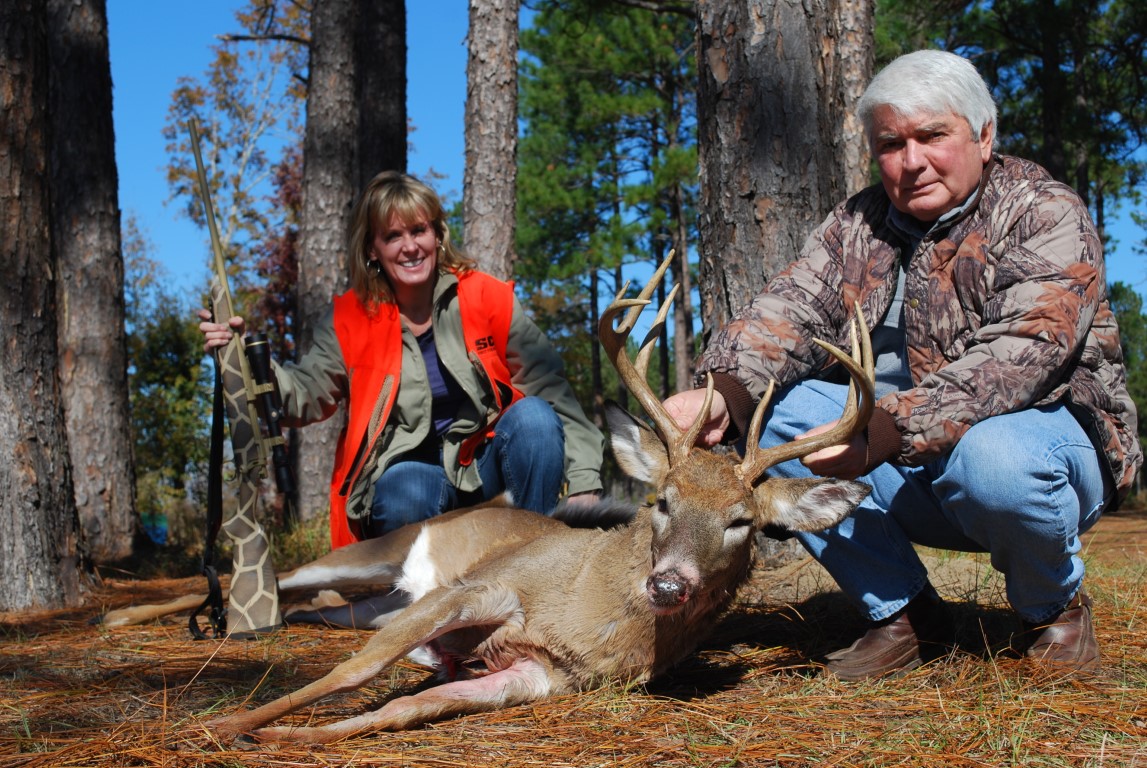 Europeans have a different situation. They rarely use artificial lights, but "shooting hours" are generally unknown. Over there, I've hunted deer and boar when, well, it was black dark and needed all the light a scope can possibly gather! Most of the places I hunt, I'm gonna quit 30 minutes after sunset. I don't need the brightest—or most powerful—scope I can buy…but I sure needed more than I had!
The next night, about the same time, but in an east-facing meadow, much brighter at quitting time, I shot a tall 3.5-year-old forky with no eyeguards, perfect buck for me. I like the Courteney single shot and intend to do more hunting with it. So, as soon as I got home I replaced that 1.5-4x20mm scope with a Trijicon 3-9x40mm scope. Doesn't look quite as perfect on the rifle, but I don't want to run short of power and light again!